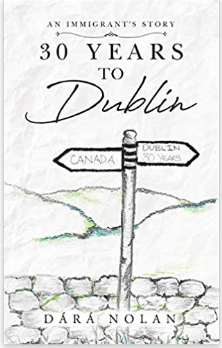 I arrived in Canada from Ireland on July 15, 1989 just before I was 18. I was always a lover of music and lyrics; I could hear a song and be transplanted back in time. For those first few years being pulled back to Ireland when a song came on the radio could be bitter sweet. I never imagined that I would take those memories and share them in a book, and certainly not a book of poetry.
My recently published book, 30 years to Dublin, is largely a reflection of growing up in the 70s and 80s in Ireland and the transition to life in Canada. The Ireland I grew up in would look nothing like the Hollywood portrayals of it with rolling green hills and epic sweeping landscapes. It looked more like a Roddy Doyle novel, life on a housing estate, unemployment, poverty, heroin epidemics.
I now live in the town of Acton with my wife and two daughters. I commute to Toronto everyday for work as a Carpenter. It has been a long path and I bounced around doing a bit of everything before becoming a Carpenter.
In 1981 when I was 10 a fatal fire took place at the Stardust nightclub, the fire devastated Dublin, with most of the dead coming from Artane, Kilmore and greater Coolock. My cousin was lost that night along with 47 others. This is just one of the memories that I began to write about 7 years ago.
As the stardust anniversary comes and goes each year I think of my cousin and her family, this year I am sharing with the readers of this magazine a little of my story and this poem.
Forty-eight young spirits out for fun on Saint Valentines Eve.
Forty-eight sets of hopes and dreams torn asunder.
No one in the city is untouched by the Banshees keen.
Forty-eight tombstones for future generations to ponder.
Saturday and the news washes over a stunned nation intently listening.
Solemn visits begin to relatives across the north and south of the city.
The hardest news is heard, Sandra is missing.
Brave faces conceal what they already know in their hearts.
A statement that forever changes things.
Families pull together to hope against hope.
Soon enough word comes from Coroner's Court.
Cold clinical dental records confirm that all is lost.
The family gathers now to mourn the loss of one of its own.
At the graveside Granda stands watching his son bury his child,
He stands stoic, unable, though he wants to, undo what is done.
The coastal winds blow, cutting at mourners faces, unrepentant and wild.
This scene is played out another forty-seven times.
It need not have happened!t I'll say it, greed always succeeds.
They were trapped by an inferno behind chained doors.
Generations later and the innocent are still paying.
Monuments were erected to pay them tribute.
Politicians talk of inquiries, to this day. On and on they drone,
but the fact remains, they never came home.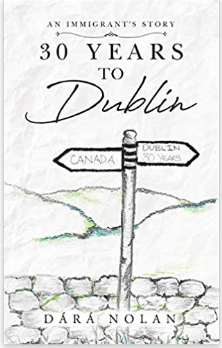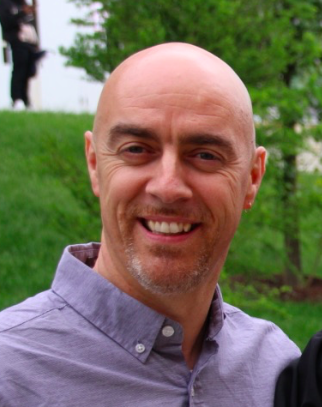 Forty eight beds made-up, forty eight still lie empty.
Dara Nolan, 30 years to Dublin; an immigrants story available on Amazon