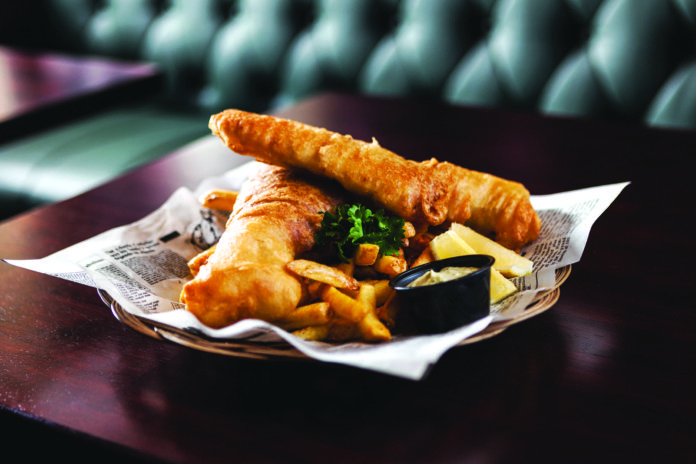 On the first day of Christmas my true love said to me, "Let's go to the pub, love."
It's a Friday evening chilled to the bone, you decide it would be a fantastic night for a pub visit. You imagine the warm and welcoming atmosphere; the pub banter, delicious comfort food and a beer to lift your spirits, a pub that makes you feel at home. You quickly get ready to head into the city to an Irish pub, but which one should you visit? Don't fret, Celtic Canada has you covered.
We've compiled a list of the best pubs from Toronto to Ottawa and even Montreal that will warm your bones after a long day of enduring the colder weather and get you into the Spirit of Christmas…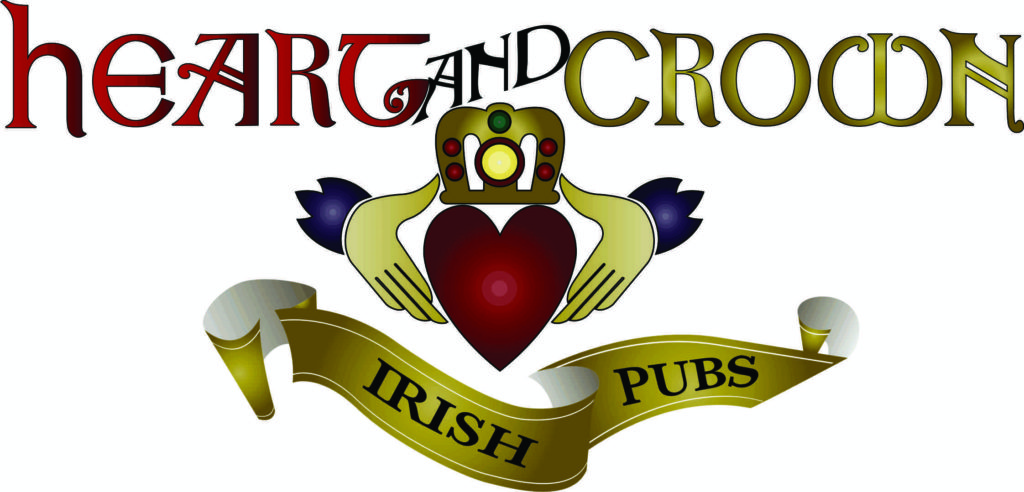 Where? 
Many locations throughout Ottawa.
Website: http://www.heartandcrown.ca
The Heart & Crown Irish pubs  "where good friends meet for genuine Irish hospitality." I know first-hand, as a frequent customer to the ByWard Market location during my four years living in Ottawa, that this statement holds truth.
The ByWard Market location was the first to open in April 1992, when two Irish immigrants, Larry Bradley and Pat Kelly, took a shot at their dream after meeting in the construction business here in Canada. Since then, The Heart and Crown has become well known for live music, great food and Irish hospitality.
In Ottawa, there are three Heart & Crown locations, The Aulde Dubliner & Pour House, and the James St. Pub all under the Heart and Crown Group of Pubs. With tremendous success they have grown exponentially in the last 24 years, and continue to be a true Irish owned and family run business.
One of the unique things about these pubs is the charm, character and authenticity, creating a true Irish ambiance!   From the moment you walk in the atmosphere welcomes you with a warmth no closer to Ireland… the design of each location reflects its origin from furniture, fixtures, bars and décor being built in Ireland with handcrafted millwork for authenticity and excellence!  The Heart and Crown has created the traditional Irish experience, using rich natural timbers, hand crafted mirrors and leaded glass providing a true authentic feeling.  The builders and designers for each location were flown over from Ireland to ensure everything was just perfect and properly installed. These establishments are truly authentic Irish pubs.
The menu is full of flavours of Ireland, tantalizing your taste-buds, from The Award Winning House Crafted Fish & Chips to old time favourites~ Shepherd's Pie, Irish Sausages to Chicken Curry, yes the curry comes with Chips…  Other classics on the menu include homemade Seafood Chowder, a variety of Burgers and Sandwiches, 
NY Centre Cut Striploin, and much more.  They offer a large variety of local and imported draught, bottled and canned beer and cider, as well as a unique drink menu, which includes classic cocktails and drinks with a Pub twist.
One of our favourite things about this local business is their ongoing community involvement. Most recently sponsoring Ottawa Music Trivia, which supported charities such as Operation Come Home and the Ottawa Inuit Children's Centre, and Awesome Auction, a charity for the Boys and Girls Club of Ottawa. They currently have a five-year partnership with the Bruyère Foundation, which focuses on palliative care and is among the top 40 research hospitals in Canada. Finally, every Christmas day, they host a volunteer and donation based traditional Christmas lunch for the less fortunate.
On top of being a huge year for Ottawa and celebrating Canada's 150th, 2017 will also mark the Heart and Crown's 25th anniversary!



Where? 
838 The Queensway, 
Etobicoke, Ontario.
Website: http://www.thegalwayarms.ca.
Earlier in this article, I mentioned that a good pub should make you feel at home. Our next recommended pub for our 12 pubs of Christmas, has the tagline that it's "your home away from home." What could be more promising than that?
This pub is rooted in family and tradition. Tom Keane, the pub's founder, came to Canada from Tuam, County Galway. With him, Tom brought his dream of opening his own pub, with experience being drawn from his upbringing of his family being in the same business. In 1991, with his wife Della and their kids, The Galway Arms was created.
The pubs menu is full of Irish tradition and pub favourites at a very reasonable price. The pub's in-house chef, Guillermo Tavara, cooks with fresh, top quality ingredients. Under the category "Hearty Homemade Favourites" the pub offers my personal favourite food, Shepherd's Pie, Irish Stew and many more. They have something for everyone, with options like their Louisiana Chicken Wrap or The Arms Wings.
The pub also has daily deals for their customers, including Sunday Dinners which feature Traditional Irish Prime Roast Beef or Belfast Ham Dinner or Roasted Rosemary Half Chicken.
As expected, the Galway Arms has a wide variety of beers on tap to choose from, too many to list!
To check out a 360 degree tour of the pub, or make a reservation to visit the pub, visit their website. Don't miss adding this traditional family pub to your list.



Where? 
39 Colborne Street, 
Toronto, Ontario.
Website: http://pjobrien.com/our-story/
P.J.'s is another pub rooted deep in family and tradition, two features that often result in a terrific and cozy pub, which is exactly what we looked for in making this list.
P.J.'s is a local favourite with Irish Expats and is inspired by four generations, tracing back to Ireland and true Irish roots in hospitality. Treating customers with top quality service and hospitality is a Quinn Family mantra and the great team of Irish and Canadian staff keep a high standard of service and hospitality in place. When the Quinn's immigrated to Canada, they say it felt natural to bring the authentic Irish Public House to Canada.  This pub is the sister pub to the Irish Embassy Pub & Grill locations, that also made our top list of pubs.
This pub's menu uses locally sourced and often organic ingredients. The pub's executive Chef, Bala, serves up a vast menu of delicious and nutritious food, including traditional Irish Pub dishes and much more. Drinks? They've got them. The pub has an extensive drink list, with an entire menu page dedicated to Scotch and Irish Whiskies.
The pub includes special menus for holiday events and even has a sports schedule. This pub has thought of anything and everything. P.J.'s has thought of every aspect of pub life, to ensure the best experience for their guests. Their website is quite extensive, so be sure to check it out for more information.


Where? 
49 Yonge Street, Toronto, Ontario & 1234 Bishop St., Montreal, Quebec.
Website: http://www.irish-embassy.com
This next pub on our list will be perfect for readers who may not be located in the Toronto area. The Irish Embassy Pub & Grill has two locations: one in Toronto and one in Montreal, Quebec.
Being another pub run under the Quinn family traditions, it's a place you can count on, with every experience at both locations guaranteed to be a good one.
The Toronto location has an excellent chef, Niles Villeneuve, who cooks up everything from Ontario Beef Cottage Pie for lunch, Traditional Irish Lamb Stew for Dinner and even includes a brunch and late night menu.  A short walk to the Air Canada Centre, Sony Centre and other downtown attractions makes this the ideal location before and after a game or concert.
The Montreal location has an extensive menu, with Irish and Canadian dishes prepared in house. The Celtic and Canadian music that can be heard throughout the pub creates a warm, lively atmosphere.  One Montreal classic this pub has to offer is an in-house smoked meat sandwich on rye.  Both locations serve a big Irish breakfast on the weekends and show most of the big games.
Both locations, of course, have a lengthy drink menu, with something for everyone to enjoy. Both locations often have live music playing, to really amp up the perfect pub atmosphere.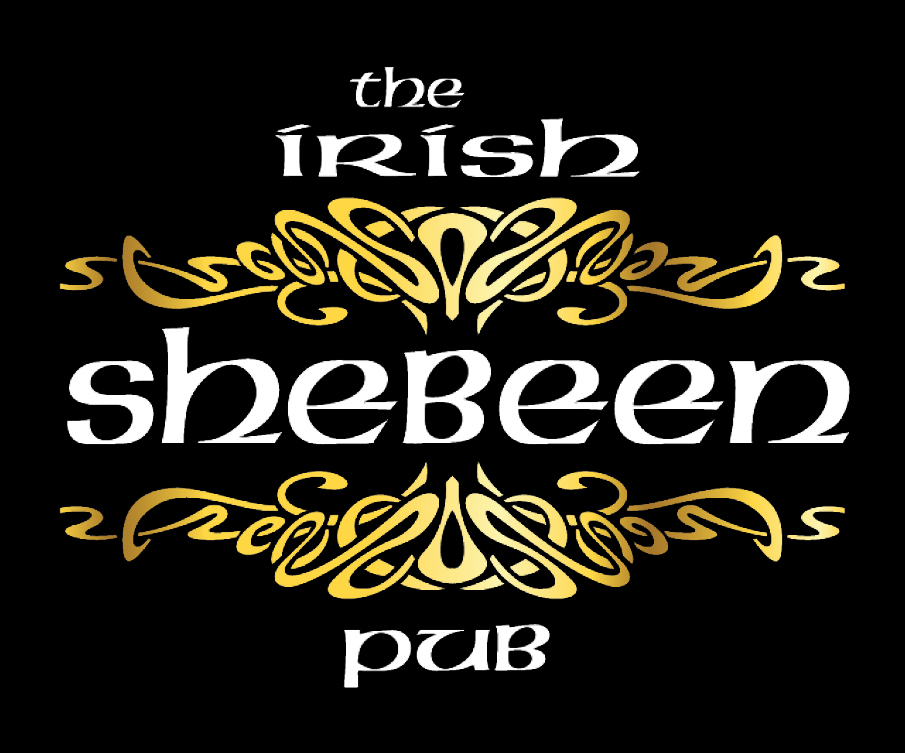 Where? 
5555 Eglington Ave. W., 
Etobicoke, Ontario.
Website: http://www.irishshebeen.com
The Irish Shebeen, one of the newest Irish Pubs inspired by tradition in the Etobicoke area just west of Toronto.  This pub was built on the idea of a gathering place for friend's to share a pint. "Shebeen" or "Shibin," is an Irish term for a place where friends gather for a drink. The feeling of comfort you'll find within the pub starts right with the name itself!!
The Irish Shebeen schedules weekly live music, sure to bring some liveliness to your week as you find some of your new favourite musical talents.
In terms of food, there's something for the traditional Irish soul like a delicious Steak and Guinness Pie, but there's also much more. Some of their dishes touch on other cuisines like their Asian Stir Fry or Curry Chicken. The Irish Shebeen has something for every taste.
Let's not forget the drinks! Arguably, this is the most important part of a pub, and you won't be disappointed by the selection. The pub has a wide selection of beers on tap, with a variety of other drink options at the bar for those who are looking for more than a pint.
The Irish Shebeen's Facebook is full of 5-star reviews. Make sure you put this Irish Pub at the top of your list to visit this winter season for some good food and good fun.


Where? 50 Interchange Way, Vaughan,
Ontario
Website: http://www.dublinngate.ca/
Dub Linn Gate Irish Pub has got the authentic Irish experience down to a fine art from the second you walk through the door. Its atmosphere is warm and welcoming, inspired by what the pub calls a legacy of Irish hospitality. The pub opened its doors for the first time in 2000, which means 16 years of terrific St. Paddy's Day celebrations.
The pub has 32 beers on tap, which means no shortage of options. The chefs offer a menu with a strong and authentic Irish feel. With curried fries, Guinness Pot Roast and Traditional Fish and Chips, they have plenty of Irish dishes to satisfy. Of course, they have options for those looking for something less traditional such as a delicious salad, burger or sandwich.
Every Thursday through Saturday of the week, the pub has some form of live entertainment. Thursday is Karaoke night for the brave and Friday and Saturday offers live music starting at 9:30 p.m. for that perfect pub environment
To book a private event or even take a virtual tour of one of our favourite pubs, visit their website: dublingate.ca. Have a visit, or maybe two. You won't be disappointed.
Our final few pubs we have to recommend for our Christmas Feature have many fantastic reasons to visit, rooted in Irish tradition.
Dora Keogh – Toronto
The CorkTown Irish Pub – Hamilton
Rose and Crown – Toronto
Muckish Irish Pub – Scarborough
St. James Gate Pub – Etobicoke
The Brogue Inn – Mississauga
And, that makes twelve! If you enjoy our recommendations, let us know! Take a photo at the pub and share it on social media with the hashtag #CelticCanadaTwelvePubs. We'd love to see the fun you're having! Happy Christmas & A Prosperous New Year!!