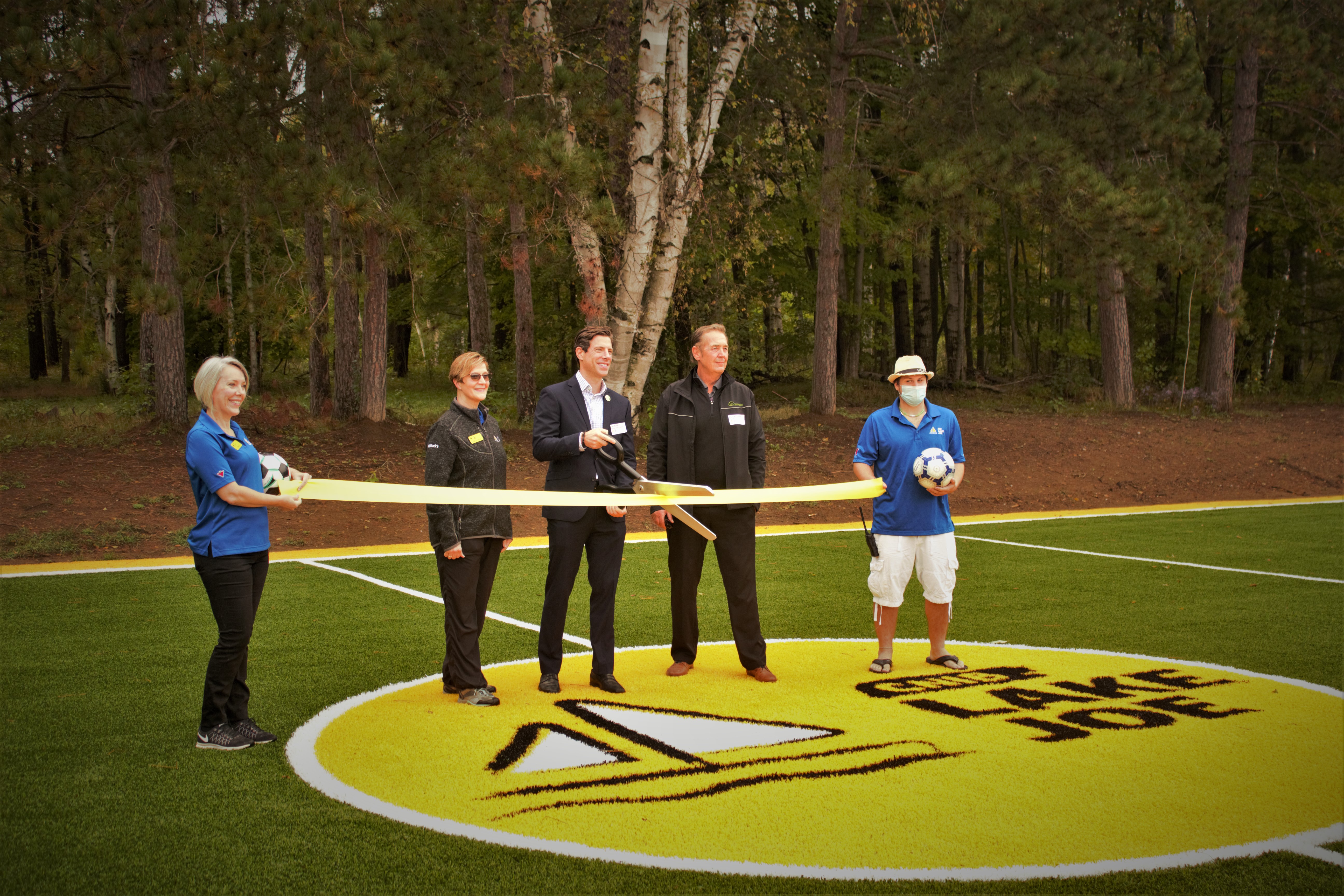 Through the generosity of its members, the Synthetic Turf Council (STC) donated a fully accessible playing field, mini golf course and amenities to CNIB Lake Joe. Marking the STC's very first international Community Service Project, CNIB Lake Joe hosted the dedication ceremony on Friday September 24, 2021.
The STC aims to help create a limitless future for people with sight loss, one where people can live, work and play without barriers and build awareness to both organizations through this donation.
"The STC strongly believes in the power of synthetic turf to improve people's lives," says Dan Bond, CAE, President and CEO. This field and miniature golf course will provide hours of enjoyment and a place for community development for people of all ages that attend camp at CNIB Lake Joe."
The 2021 STC Community Service Project at CNIB Lake Joe is the fifth synthetic turf athletic field to be donated to a charitable organization by the STC through the generosity of its members.
Located in the heart of Muskoka, Ontario, CNIB Lake Joe is the only camp of its kind in Canada. Celebrating its 60th Anniversary, CNIB Lake Joe has been providing enriching camp experiences for Canadians with sight loss – where children are encouraged to shine, youth are empowered to thrive, and "kids of all ages" enjoy recreational pursuits.
"The dedication of this fully accessible soccer pitch and mini golf course is a dream come true thanks to the incredibly generous and hard-working members of the Synthetic Turf Council," says Monique Pilkington, Executive Director for CNIB Lake Joe.
"What I love most, is the kids are going to have more opportunity, more excitement and gain the benefits of adaptive sport," says Diane Bergeron Vice-President of International Affairs, CNIB and blind sport legend. "Sight loss should never stop them from achieving whatever goal it is that they want to achieve, and CNIB Lake Joe can get them there."
To learn more about the 2021 STC Community Service Project – CNIB, visit SyntheticTurfCouncil.org/donations/fund