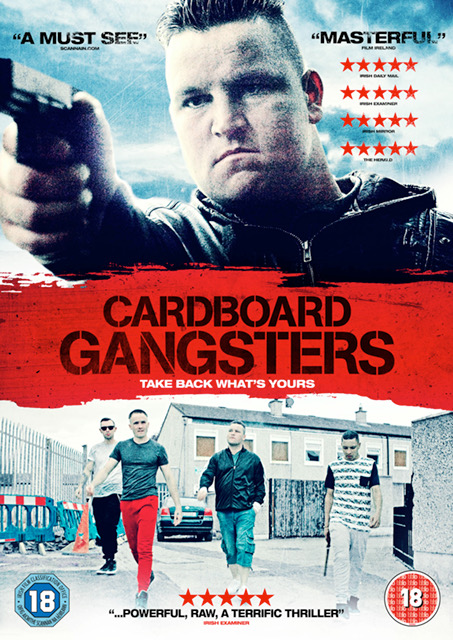 Audiences across the globe will get a chance to see the gritty five-star feature film CARDBOARD GANGSTERS from 28th August as the drama goes on release on iTunes in the United States, Canada, Belgium, Luxembourg, Sweden, Finland, Australia and New Zealand.
Directed by Mark O'Connor and starring the IFTA-winning John Connors (Love/Hate, King of the Travellers), Fionn Walton (Out of Here, What Richard Did) and Kierston Wareing (Fish Tank, East Enders) CARDBOARD GANGSTERS follows a group of wannabe gangsters as they attempt to gain control of the drug trade in Darndale, chasing the glorified lifestyle of money, power and sex. Jay Connolly (Connors) is a part-time DJ and low-level drug dealer. When his welfare is cut off he decides it's time for him and his gang to enter the big leagues. This attracts the attention of the local King Pin and sets Jay down a violent and bloody path.
The film was produced by Stalker Films and Five Knight Films in association with Filmbase and with the support of the BAI, Egg Post Production and TV3.