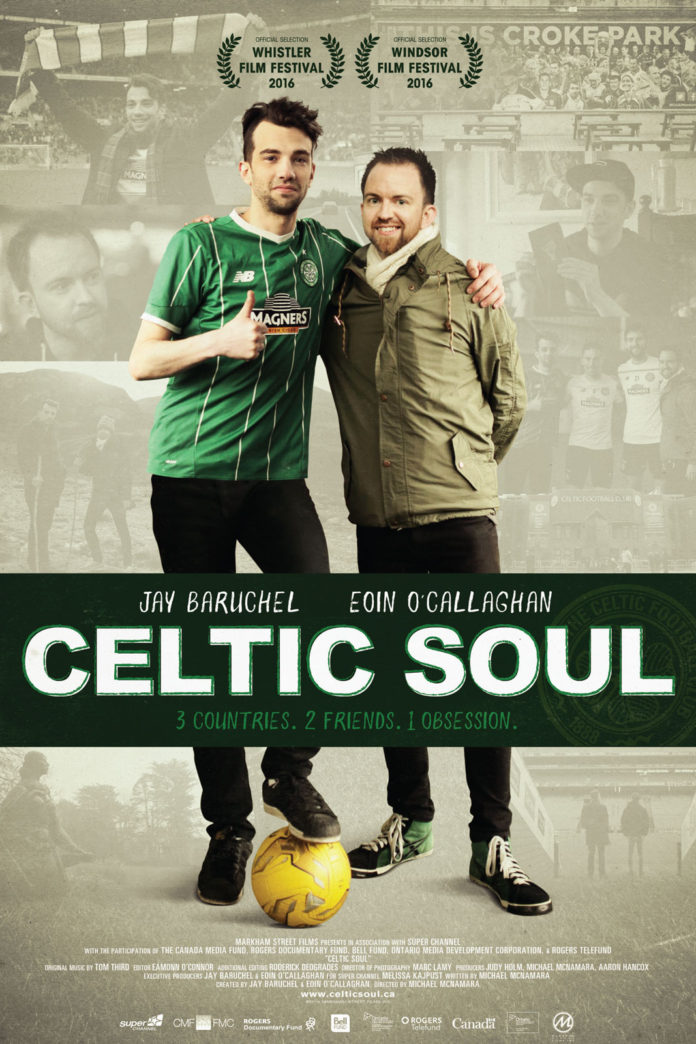 Celebrated Canadian actor and funny man Jay Baruchel has an obsession with a sport and a team – far from home, in another continent: he is a massive fan of Glasgow's Celtic Football Club. And like millions of fans around the world, Jay defies crazy distances and time differences to get his fix of 'football'. But why do they do it? How did Jay's own obsession begin – and what is it about football that inspires such fanaticism in every far-flung corner of our globe?
Celtic Soul follows Jay on an epic road trip with his new friend, well-known Irish sports journalist Eoin O'Callaghan, to find out. It's a story that spans 200 years of colorful history and that will take the duo eastward from Montreal to Westport, Ireland – where Jay's ancestors set sail for Canada, like so many others – and finally Glasgow, where Jay will fulfill a lifelong dream: to watch a match at Celtic Park, one of the wildest and most hallowed grounds in world football.
But like any good road movie, Celtic Soul is not just about the destination – it's about the journey. Like Jay's other obsession, the Montreal Canadiens, Celtic FC has deep Irish roots. It was established to give migrants fleeing famine at home a sense of pride and purpose in hard-knocks Protestant Glasgow – but soon became a symbol uniting the Irish diaspora across the globe.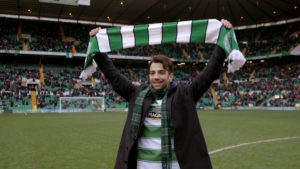 And as Eoin helps Jay journey to the source of his own family's Celtic soul, they'll eat, drink and laugh their way to the heart of what heritage and communal spirit is all about. It's a story about sport and migration – of longing and belonging – that will resonate in a nation of immigrants, new and old, and explore the wild passions and politics that ignite the one sport that truly unites us all.
Packed with comic set pieces, stunning landscapes, interviews with famous players and everyday fans, and witty banter worthy of any good buddy comedy, this feature documentary will be a feast for the eyes and a story to swell the soul!