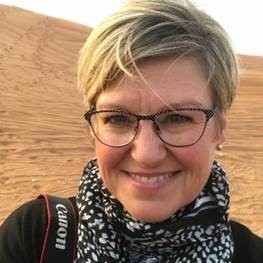 – CIE Tours, the premier tour operator for vacations throughout Ireland and Britain, welcomes Jennifer Bond as the business development manager for Western Canada, overseeing British Columbia, Alberta, Saskatchewan, Manitoba, Yukon Territory and Northwest Territories and Nunavut.
A seasoned professional with more than twenty years of experience in industry sales, business development, and training in the travel and vacation industry, Bond joins CIE Tours from TBO Holidays. There she helped launch the business in Canada and served as a sales manager for the company. Previously, she was the strategic account manager in FIT sales at TravelBound, and also worked for Inspyre Solutions as a training specialist.
"Jennifer brings a strong skillset to CIE Tours, and we're thrilled to have her expertise and leadership for the important Canadian market," said Elizabeth Crabill.
"I am excited to be joining the CIE Tours Team," said Bond. "It's a privilege to join a company that shares my passion for tourism and hospitality, delivering authentic experiences through local knowledge."
In addition to traveling, Jennifer enjoys spending her time outdoors, where she can be found partaking in photography, hiking, and "glamping."
For more information or to book a tour, visit www.cietours.com, call 800-243-8687, or connect with a travel professional.
About CIE Tours
The premier tour operator for Ireland and Britain vacations, CIE Tours offers fully inclusive and expertly guided vacations to Ireland, Scotland, England and Wales, from coach tours to small group travel and highly curated private itineraries. To offer travelers even more options, destinations now include Iceland, Italy and cruises along the Rhine and Danube Rivers. Since 1932, the Morristown, New Jersey-based company has earned a reputation for excellence that is rooted in its signature Irish hospitality, the genuine warmth and expertise of its guides and hosts, and a talent for fostering lasting friendships on the road. CIE Tours makes it easy for travelers to immerse themselves in a new place with exclusive access, authentic experiences, and in-depth knowledge that, in the spirit of Celtic heritage, often begins with a story. For more information, visit CIE Tours.