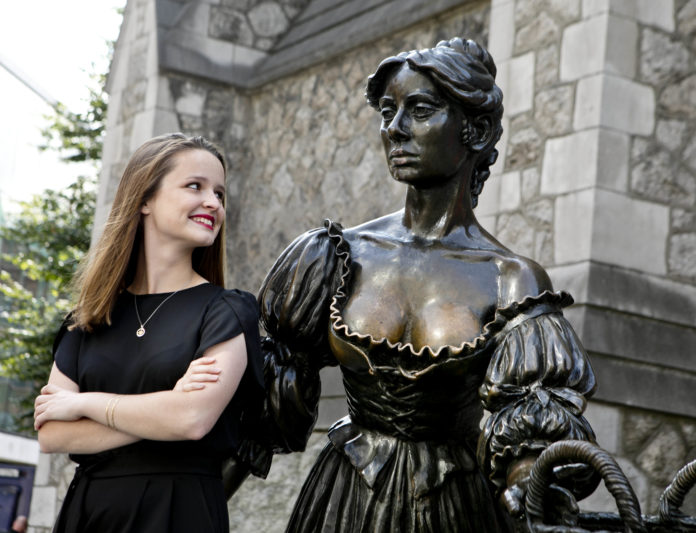 The Irish capital's famous talking statues are waiting to tell you a story – and the latest one to find a voice is Molly Malone.
It's not just the locals that have the gift of the gab in Dublin; 11 statues, commemorating some of the city's greatest sons and daughters and the spirit of ordinary Dubliners, also have something to say.
Authors, politicians, theologians and mythical creatures are among the eloquent effigies that are eager to share their thoughts, ideas and histories on Dublin's streets.
By simply swiping a smartphone over the plaque beside the statue, you can enjoy a phone call from people like literary giants James Joyce and Oscar Wilde, political reformer James Connolly or Cú Chulainn, son of the warrior god, among others.
The latest statue to come 'alive' is Molly Malone, the folk heroine who, according to the famous song of the same name, wheeled her wheelbarrow and sold cockles and mussels in the streets of nineteenth-century Dublin, but tragically died of cholera.
Currently located on Suffolk Street near Trinity College, the Molly Malone statue is one of the city's most popular selfie attractions and the song is considered to be Dublin's unofficial anthem.
Molly's monologue was written by Michaela McMahon, an Irish-American student who won a public competition to pen the script, and is voiced by Irish actress and singer Maria Doyle Kennedy.
As she surveys the streets of Dublin, Molly comments: "I can still tell you with certainty where to find the best seafood in Dublin. Immobility means nothing in that case. Just don't ask me what I think of mussels. People watching – a favourite from my perch, as it was when I pushed my cart. I like my rock amongst the river. Dublin is a good place to rest."
Dublin's talking statues reveal the humour, drama, passion and imagination of the city and its people.
They include the people's champions Wolfe Tone, leader of the 1798 rebellion, and Jim Larkin who fought for workers' rights, Nobel prize-winner George Bernard Shaw and George Salmon, Provost of Trinity College.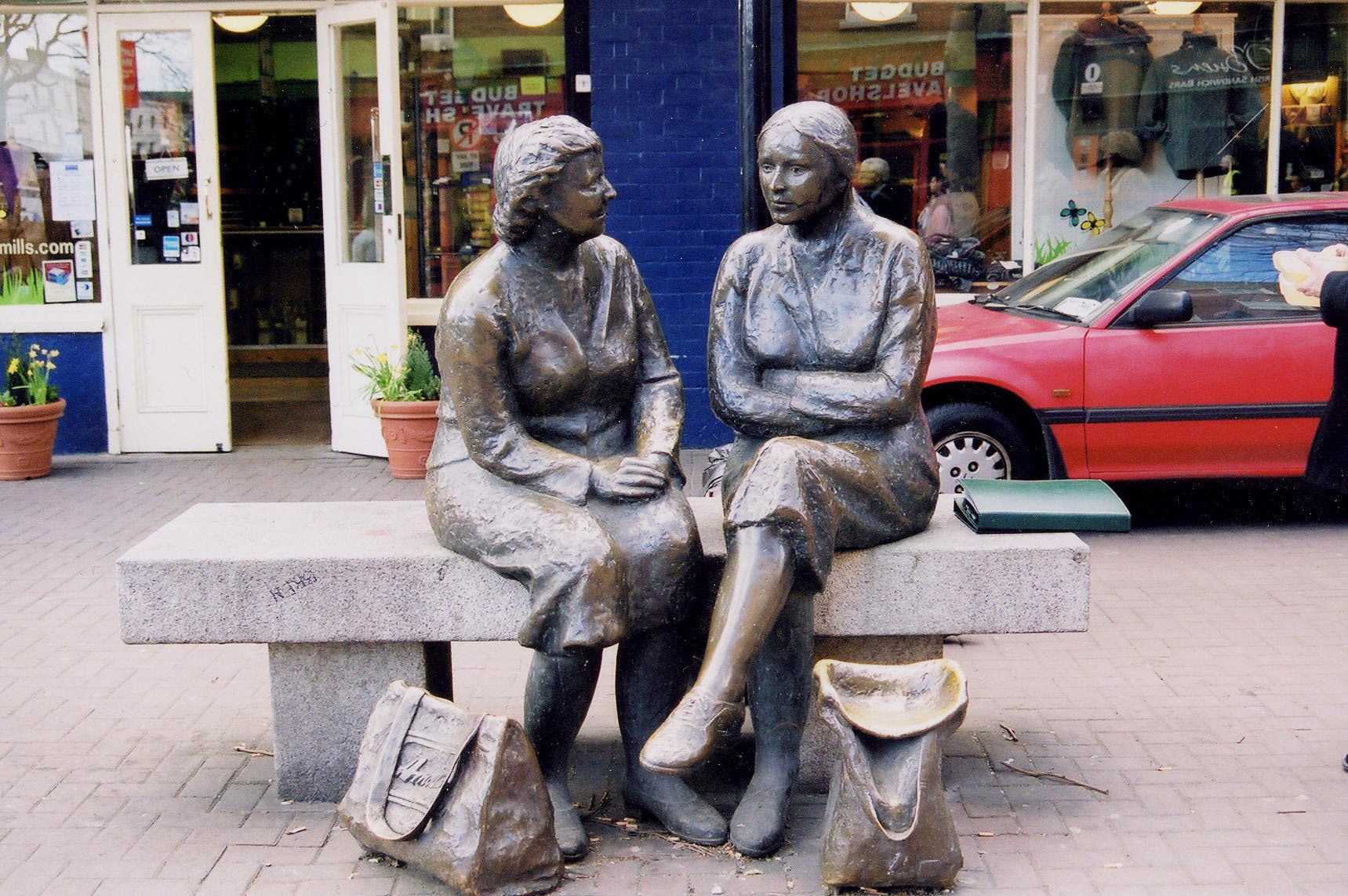 At one statue, simply called The Meeting Place, two Dublin women sit, taking a rest from shopping, and have a laugh at life.
And now with the latest addition to the talking statue family, Molly Malone's voice, after 300 years, can once again be heard on the streets of the Irish capital.