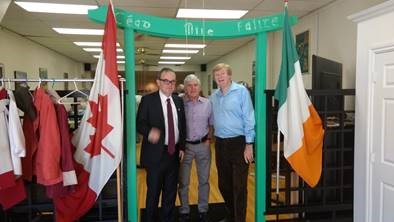 The Emerald Isle Seniors Society – established in Toronto, Ontario in 1996 – was formed to promote and assist all senior citizens* of Irish heritage in celebrating life now in Canada together with passing on the culture of all parts of Ireland.
Mission: To establish, maintain and operate an Irish senior citizens' centre. In doing so we will provide our members recreational, social and educational activities including those of Irish theatre, music and culture.
Goals: The Society is formed as a senior citizens group having both non sectarian and non political views. We will address the danger of social isolation and vulnerability to exploitation, particularly among seniors on low fixed incomes.
New members and associate members are invited to join the "craic" simply by contacting the Secretary – Click on the Contact section above. *Senior citizens being 55 years or over.
Our facilities are available for rent to host your next event so drop us a call.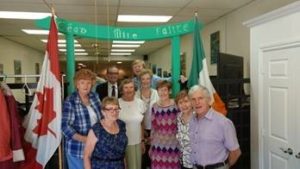 Luncheon visit by Ireland's Ambassador to Canada – Jim Kelly with members of the Society.
Come join us today! Become a member to-day!! 416-469-5394
Benefits of joining our Club… meet new friends, have some craic, we offer weekly meetings each Tuesday for lunch, bingo on Friday's and dances held often during the year!!! The best part is the fun trips each year.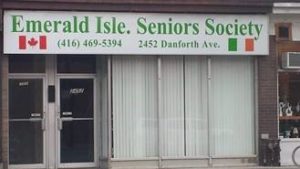 Our location: 2452 Danforth Avenue – Toronto
Street parking is available. Close to the main subway station.