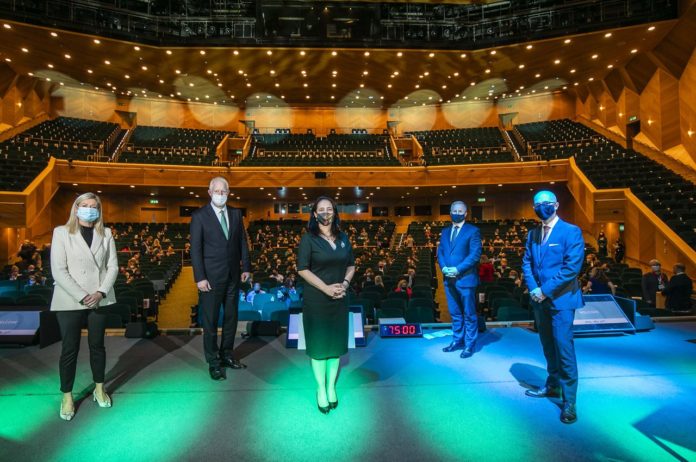 It's official: after over 18 months of disruption and inactivity, Ireland is back open for business meetings, conferences and events. September 21st 2021 marked the first in-person conference to take place since the easing of restrictions, where details on plans from Fáilte Ireland (the National Tourism Development Authority) to support recovery of the business tourism industry were announced. Running this first industry briefing event for 450 attendees, post-pandemic, showed the capabilities of hosting an event of scale in a fully safe and compliant manner.

Minister for Tourism Catherine Martin TD officially opened the event at The Convention Centre Dublin, where she was joined by Fáilte Ireland CEO Paul Kelly.
Before COVID-19, business tourism had been one of the fastest growing segments of the Irish tourism industry, contributing more than €716 million annually to the economy and supporting up to 20,000 jobs.
Because of the highly specialised, lucrative and high-yielding nature of this sector, each business tourism visitor, in turn, generates almost three times more revenue than that of a leisure tourist in Ireland.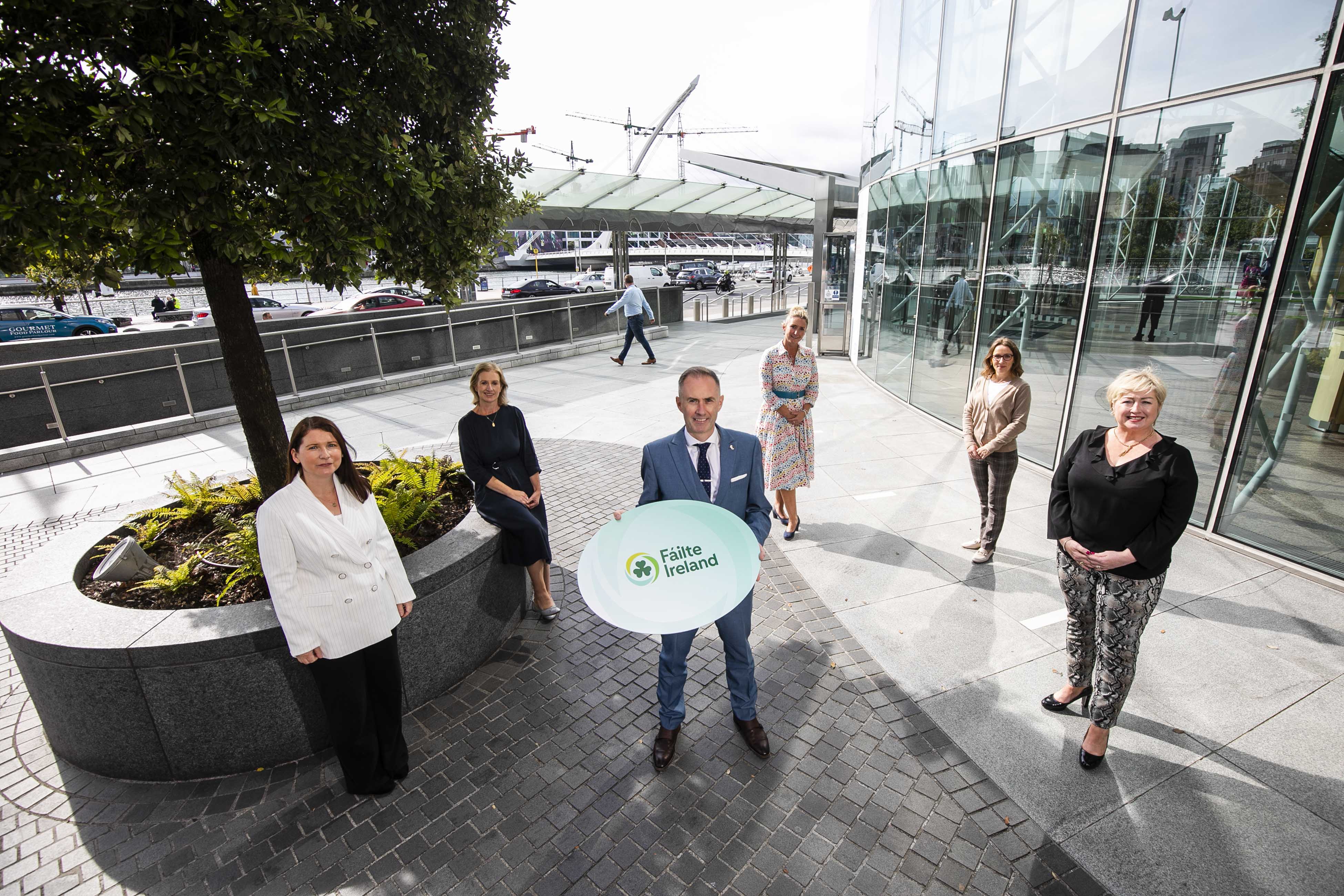 Minister for Tourism, Arts, Culture, Sport, Gaeltacht and Media, Catherine Martin TD said:
"I am very pleased to give the opening address at today's first in-person business conference and declare Ireland as officially open again for business tourism. We know there is huge pent-up demand to return to face to face engagement. We have a great business tourism product in Ireland and I look forward to working with Fáilte Ireland to develop a strong pipeline of future business and ensure the infrastructure is in place to drive a speedy recovery of the sector."