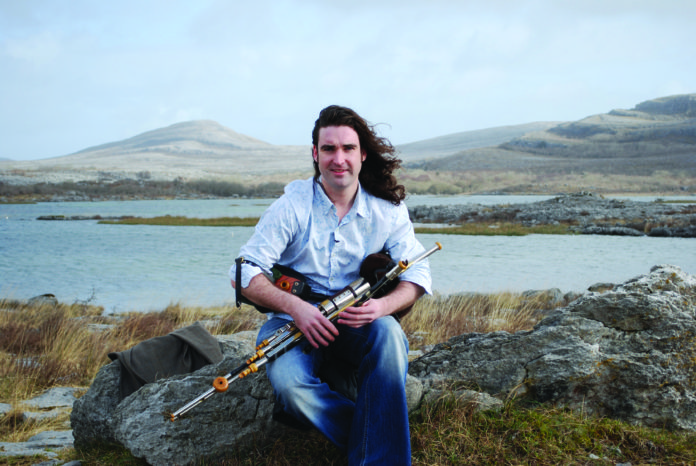 Sit back and enjoy – an array of Irish musicians and artists are taking to the online stage for a series of live showcase performances.
Many fantastic Irish artists who were on national and international tours have had to return home for the lockdown, but their work is now being presented online to a worldwide audience rather than in concert halls.

Ireland Performs is an exciting new programme of performances supported by the Irish government and Facebook Ireland for artists whose tours were postponed or cancelled during the Covid-19 crisis.

The live daily showcases kicked off on 13 April and will run for at least four weeks, with each day bringing around four performances from traditional, classical and indie rock musicians as well as writers and visual artists.


The artists perform from their own homes and local environs, and as audiences are unable to travel to the many beautiful locations that Ireland has to offer, some will also share their local scenery online.
Among those who have already livestreamed their performances are legendary Irish accordion maestro Sharon Shannon, singer and songwriter Mick Flannery and concertina player extraordinaire Cormac Begley, who showcased the surroundings of the beautiful Dingle Peninsula in County Kerry from his campervan.

The stellar line up will continue with artists from right across the Irish musical spectrum and will include poet Kimberly Reyes and writer Ruairí McKiernan.

You can tune in to the live daily performances on the Culture Ireland Facebook page or on the artists' own social media platforms using the hashtag #IrelandPerforms.

With the series also being streamed by key Irish cultural centres worldwide, including the Irish Arts Center, New York, the London Irish Centre and the Centre Culturel Irlandais, in Paris, a large global audience is connecting with Ireland from the comfort of their own homes.

The performances reflect the commitment of Irish artists to share their work and their willingness to stay in touch with their international fans.

www.ireland.com Dingle Peninsula, County Kerry