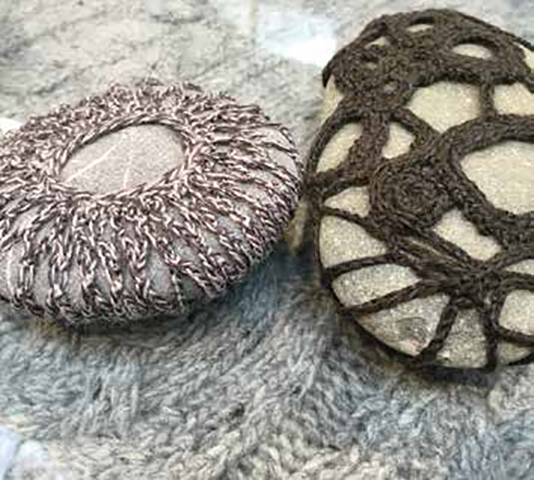 As we move into spring with buds starting to blossom and birds chirping happily, we can start to see the light at the end of the tunnel. This calls for fresh new styles and colours to brighten our days and make the winter blues a thing of the past.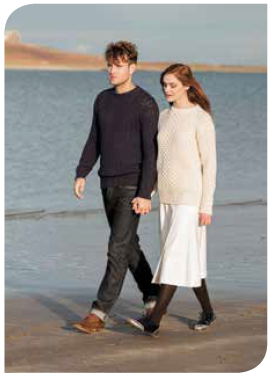 Our annual trip to Dublin proved successful again as we will be bringing in some old favourites and of course some exciting new styles sure to put a spring in your step! At first glance, linen and cotton garments are of course an obvious go to when the weather starts to warm up. For example: a lightweight shirt underneath a Rathlin Knitwear linen cardigan or a linen and cotton blend pullover paired with a skirt for a more polished look.
We can't forget however that as warm as the days start to feel, there is still a slight chill in the evening air. Wool is of course known for warmth, however a modern take on traditional favourites can provide the comfort along with a deeply entwined history of Ireland. We are seeing more designers steering towards super soft wool and lighter weight sweaters and accessories. Soft snoods, gorgeous scarves and delightful hats keep with tradition and still focus on functionality. Longer sweater coats will come into play more than ever as they serve not only as a functional piece to throw over any outfit, but also a statement that is sure to draw attention.
For further inspiration this upcoming season, nautical vibes give us a gorgeous marine ambiance that we can see captured in new colours, as well as the ongoing traditional fisherman knotwork that celtic designs are renowned for. The hues and tones that are continued throughout this season have been inspired by Ireland's beach and countryside landscape, with calming blues and sea greens reminding us of a refreshing ocean breeze. Ireland's Eye captures this beautifully, not only in their styles for the year but their stand at Showcase Ireland 2017.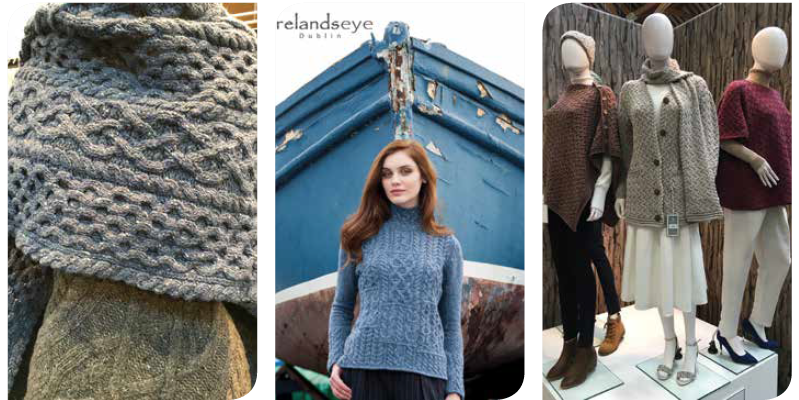 While the coast of Ireland has been a visual aid for many new designs, the rugged countryside has just as much of a presence. Mountains and lakes, bogland and moss covered trees, waterfalls, cliffs and fields of green make Ireland one of the most beautiful countries on earth. In turn, providing designers with a muse that is constantly evolving but never straying too far from the heart and soul of what makes this country so spectacular. Constant inspiration stems from our small land, with budding talent producing beautiful garments that are loved worldwide. Fisherman out of Ireland uses yarns that are 100% natural and spun in Donegal, a beautiful area of Ireland that was named "Coolest Place in the World" this year by National Geographic. It's a place that feels undiscovered, so it's no wonder Fisherman Out of Ireland draws constant inspiration from here.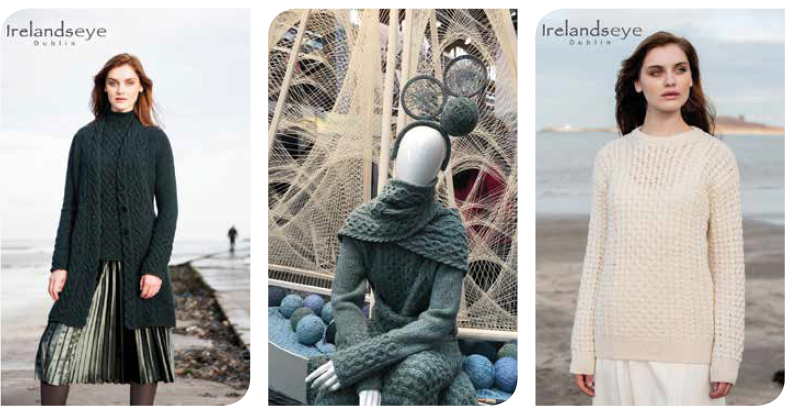 Whether you are looking for a style with traditional character to wrap yourself up in, or something with a modern twist, seeking out Irish designers like Aran Woollen Mills, Rathlin Knitwear, Aran Crafts, Ireland's Eye and Fisherman Out Of Ireland can help you capture exactly what you're searching for. You will never go out of style with a garment so deeply enriched in Irish history!
Visit Irish Design and shop for all your favourites.