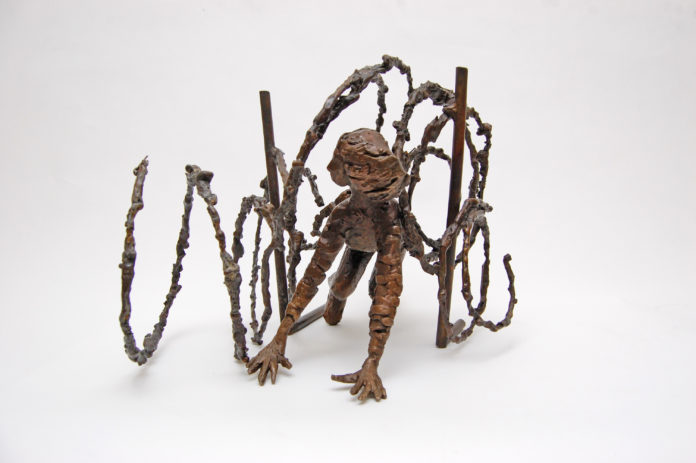 His excellency Michael D.Higgins, President of Ireland will officially open 'Migrants', an exhibition of new works by John Behan RHA and the first event of Kennys Bookshop & Art Galleries 80th Anniversary year.
The opening will take place on Monday 3rd February at 5:30 for 6:00pm at The Kenny Gallery, Liosbán, Galway City as sculptor John Behan, an Irish artist of international renown, presents his new collection 'Migrants', which explores an emotive and very relevant, current concern.
The Broigher Boat and the Famine ship have been significant motifs in the work of Behan, and now the Mediterranean Dinghy of his new 'migrant' work has brought contemporary significance. It is more roundly and directly realised, without as much retrospection but with all of his innate experience, this body of work has presence and urgency.
On his many journeys to Greece and Cyprus, the artist has encountered refugees as they flee Africa and the Middle-East. This couldn't but have come into the expression of this sensitive and receptive artist, and the journey of his life's work comes full thematic circle.
'Migrants' is the first in Kennys' calendar of events running throughout 2020, their 80th year in business – all of their events this year also form part of the Galway 2020, European Capital of Culture programme.
All are welcome to the opening of 'Migrants' on Monday 3rd February from 5:30pm. The show will continue Monday to Saturday until 29th February at the Kenny Gallery, Liosbán Retail Park, Tuam Road, Galway and online at www.thekennygallery.ie.
Admission is free and the works in this exhibition are available for sale.