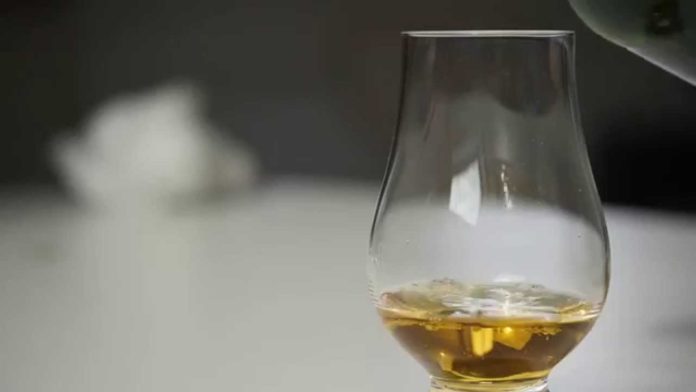 I am a great fan of single malt Scotch and my Canadian friends often ask me, "What is the difference between a single malt and a blended whisky"? Basically, a single malt Scotch whisky is the product of one specific distillery, and has not been mixed (blended) with whisky from any other distilleries, whereas a blended whisky is a blend of many single malt whiskies and grain whiskies.
There are four major yet distinct whisky distilling regions – Speyside, Highland, Lowland and Islay, with other smaller regions such as Islands and Campbeltown. To be classed as single malt, the whisky must have been distilled at a single distillery using a pot still distillation process, from a mash of malted grain, which in Scotland, is barley. A single malt Scotch must be distilled in Scotland and matured in oak casks in Scotland for at least three years. (Most single malts are matured longer, typically ten years minimum.) The age statement on a bottle of single malt Scotch is the number of years the whisky spent maturing in casks. Very few whiskies are bottled from a single cask, and the mixing of spirits with different amounts of ageing is allowed; the age statement reflects the age of the youngest whisky in the mix.
Where to begin? Well, there are approximately 125 distilleries spread throughout the major whisky producing regions of Scotland and each of these regions has its own particular distinctive style of malt whisky. Although it is not possible for two malts to be identical, (even if the distilleries that produce them were to stand side by side), it is usually possible to discern in which region of Scotland a particular whisky was created.
My own favourite region is Speyside, but that is not to say I do not enjoy the flavours of the other whisky regions, as to be honest, there are not many bad ones!
How should you drink a single malt Scotch whisky? That's a question often asked by the beginner and one which raises differing opinions but I will answer it from my own personal point of view.
There is a certain protocol to be followed and I would recommend the use of a nosing glass, such as The Glencairn Glass. Remember – this is an experience to be savoured, it is not a shot drinking contest!
Initially, pour a healthy measure of your single malt whisky into the glass. Hold the glass up and have a look at the colour. Swirl the whisky around, holding the glass close to each nostril to introduce yourself to your "guest". Take some time to sense the aromas and ask yourself, "What do I smell in here"? Citrus, burnt oak, toffee, vanilla, orange peel, seaweed – some or all those things and more! It will depend on the properties of the barrel in which the whisky has been matured.
Take a sip of the whisky, roll it around your mouth, side to side, back to front and all around the gums, before slowly swallowing that delicious golden liquid. Take a deep breath through your mouth, and exhale, to allow the sensations to unravel. You will then be able to compare your initial assessment of smell against palate, as the rewarding after taste will provide a lingering finish.
Then add only one or two tear drops of spring water to the glass. Swirl the whisky around again, and take another sip, same as before, only this time, you will taste an entirely different drink; it is quite fascinating how those few drops of water will release the full flavour of the whisky to provide a completely different experience. I like to use a pipette or an eye-dropper for this purpose, to make sure I don't drown my whisky. It is also important not to use tap water, distilled water or carbonated water, as these will only adversely impact the taste of your whisky. Stick to spring water and enjoy.
Let's start alphabetically then, and take a look at Aberlour, a small town which lies slap-bang in the in the heart of the Spey valley. The distillery was founded in 1879 however, distillation at the site goes back further, to at least 1826. The name Aberlour is Gaelic for "the mouth of the babbling brook", and the source of the water, (always the key ingredient for any single malt Scotch) is several springs on the nearby mountain of Ben Rinnes, which gives its' name to the Benrinnes distillery, also located in the same town.
Aberlour is a single malt of the highest quality that consistently delivers and I have yet to be disappointed by any of their bottlings. The pricing is set at a very reasonable level and hopefully that will be maintained. For a long time, Aberlour appeared to have lived in the shadow of The Macallan as the prime single malt distilled in sherry casks, but that situation has changed in recent years and the range of whiskies now produced by the distillery shows a character which is heavily influenced by sherry casks.
Aberlour can be found in Canada at LCBO and the following ranges are available.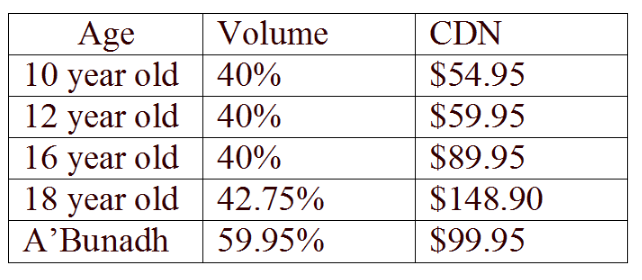 If visiting Scotland, the town is located on the A95, 12 miles south of Elgin on the way to Grantown-on-Spey in a beautiful and picturesque part of the country. From Glasgow or Edinburgh, drive north and take the A9 to Inverness. At Boat of Garten, take the A95to Grantown-on-Spey and Aberlour. Tours of the distillery are highly recommended and available online for £35 (about CDN $70 at todays' rate of exchange). Full details of the distillery can be found on the official website at www.aberlour.com