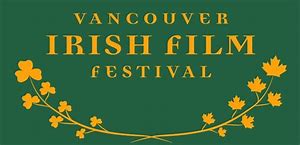 Vancouver Irish Film Festival (VIRFF), takes place over three nights in the heart of British Columbia's biggest city. Vancouver has a long history of welcoming people from across the island of Ireland – indeed, the Irish Ambassador to Canada, Jim Kelly, recently estimated that there are as many as 15,000 Irish-born people living in the city, with many more arriving each year under the International Canada Experience (IEC) visa. Vancouverites now have the chance to experience Irish culture in all its forms on the big screen as part of this event.
Kicking off on Friday 7th December in Vancity Theatre, Seymour St, VIRFF will showcase the best that Irish cinema has to offer. Highlights include Float Like a Butterfly, which won the Discovery Prize awarded by the International Federation of Film Critics (FIPRESCI); Maze, which details the biggest prison break-out in British or Irish history; and A Date for Mad Mary, which took home Best Film at the prestigious Irish Film and Television Awards. In addition, there will be classic Irish movies, including children's favourite War of the Buttons, and Good Vibrations, the story of Terri Hooley, founder of the Belfast record shop of the same name.
Tickets go on NOW Through the Vancity Theatre website.
Full Brochure :
https://issuu.com/vancouveririshff/docs/brouchure_final