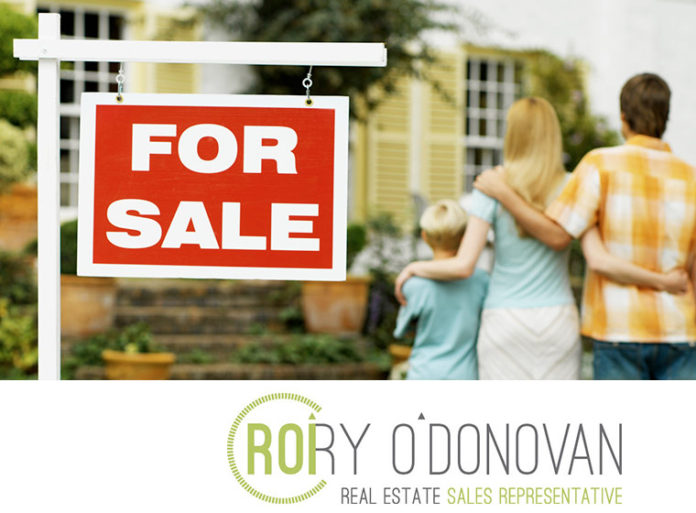 Buying a home can be regarded as one of the biggest financial investments a person will make. It takes planning, preparation and time, but it can also be very exciting.
As a first time buyer having a good understanding of all the steps that are involved will give you peace of mind when you set out on finding your new home. This summery guide looks to point out the steps involved when purchasing a property so as to give a potential buyer a clear picture of what to expect.
Do your research, ask lots of questions, go to some open houses and make a list of your do's, don't, wants and needs. Keep in mind, proximity to local transit and highways, employment, parks, schools, retail, shopping etc. Being informed and understanding what is involved when buying your first home will provide peace of mind and make the process a fun experience.
Step 1: Finances
First step is to understand your finances. Know your monthly income and expenses and start planning to get that downpayment together.
Talk to a bank or mortgage broker and find out exactly how much mortgage you can comfortably afford and get pre-approval for.
Knowing exactly how much you can afford gives you a much better understanding of what neighbourhoods you can be focusing your attention, and on what type of property.
As a first time home buyers you should consider looking into the Home Buyer's Plan RRSP loan which allows you to access up to $25,000 of your RRSP savings to help finance your downpayment on a house.
What is the Home Buyer's Plan?
This could help in lowering or eliminating the need for CMHC mortgage insurance. Keep in mind this money has to be paid back within a 15 year period. First Time Home Buyer's are also entitled to a land transfer tax rebate.
Mortgage Insurance
Mortgage default insurance, commonly referred to as CMHC insurance protects the lender in the case the borrower defaults on the mortgage.
It is required on all mortgages of up to $1,000,000 with down payments of less than 20%, which are known as high ratio mortgages and it is calculated as a percentage applied to your mortgage amount.
Mortgage default insurance is very helpful for first time homebuyers allowing them to purchase a home with a minimum of 5% downpayment for a property up to $500,000 and an extra 10% downpayment for properties over $500,000 up to $1,000,000.
Refer to my calculator page which will calculate the exact monthly costs of the mortgage plus the Land Transfer Tax (LTT) and the (CMHC) costs per month.
As general rule, your total monthly housing costs should not be more than 32% of your gross household monthly income. These costs include mortgage payments, property taxes, heating expenses and 50 per cent of your condo fees, if applicable.
Also your total monthly debt load shouldn't exceed 40% of your total monthly income. These costs include in addition to your housing costs, credit card debt, car loans, lines of credit, personal loans or any other debt.
After all these calculations, if the numbers don't look encouraging, you may want to pay off some other loans, save for a larger down payment, lower your target home price, consider the same type property in a more affordable neighbourhood or take a look at your budget to see where you can spend less.
Step 2: Online Search / Realtor
The internet can be very helpful for you to get a sense of what's available but keep in mind, it's not a complete picture of the market or all potential properties available.
The majority of buyers like to do a lot of online research before contacting a Realtor. The most comprehensive website for property searches is realtor.ca, allowing you to narrow your search to a specific area, property type, price range and key features.
The best way to understand different markets and what is exactly happening in them is to speak to a real estate professional. Realtors are a wealth of knowledge and are submersed daily in the activities of different markets. The reality is when you are sure you want to purchase a property the sooner you consult a real estate professional the better.
A great Realtor working on your behalf will do an in-dept needs analysis to find all the properties suitable for you, set up a time to view the homes and guide you through the selection process. With knowledge and skill a Realtor will help navigate you through the many different steps involved in purchasing a home from start to finish.
Choosing the right Realtor is important, someone with plenty of knowledge and experience that is a good fit. Referrals from someone you trust are always a good option or try to find someone who does a lot of business in your areas of interest.
Step 3: Searching & Viewing Properties
Once a relationship has been established with a Realtor you will receive daily listings of properties that fit your criteria. Your Realtor will also provide advice and feedback about each property of interest.
When you have reviewed and picked your preferred properties the viewing process begins. It could be the first property you look at or the fifteenth, we view properties until you find the right one and make that offer.
(Note)
Depending on the type property, price and location a bidding war may be part of the offer process. In part due to the lack of inventory, low interest rates and increased population in recent years bidding wars have become more popular in Toronto. Having a good Realtor on your side is paramount.
Step 4 : Making An Offer & Negotiating
Your real estate representative will put an offer together on your behalf on a legal document know as an (Agreement Of Purchase and Sale).
At this stage your agent will have conducted a comparative market analysis (CMA) complete with recently sold comparable properties, active, expired and other historical data to determine the market value of the home. This information is important when negotiating a fair price.
During the preparation process of the offer your agent will discuss closing dates, deposit cheques, clauses and conditions.
Standard conditions would be finance and inspection and it is always strongly recommended you never leave them out. Your agent will be able to advise on further conditions if necessary to protect the buyer.
Once the offer is finalized your agent will go over and explain in detail all the terms and conditions in the offer. Once the offer is explained, understood and signed, your agent will present and negotiate the offer on your behalf.
Step 5: Accepted Offer / Conditions / Removal
So at this point the price and terms have been agreed and accepted. You now have a firm or conditional offer in place.
The deposit cheque is either provided with the offer or within 24 hours of acceptance of the offer, it will depends on what is agreed upon within the offer. On acceptance the buyer will also provide their lawyer and lender details.
If you have conditions, now is the time to start the process of satisfying those conditions in order to meet the deadline and firm up the purchase.The two most common conditions are finance (mortgage) and inspection.
When it comes to a condominium a status certificate is provided. An inspection can also be carried out on a condo but they may vary. The status certificate provides a wealth of important information in relation to the building and the particular unit for sale.
The buyers lawyer will usually go through this document and point out issues of concern if any. The status certificate provides information on the rules, bylaws, reserve fund, condo fees, pets, the condo board, special assessments, legal action, potential renovations and much more.
Conditions have to be met within a certain deadline. If the buyer is happy with the result of the conditions they may waive or fulfill them. If the buyer is unhappy with the results of the conditions then this is the opportunity to back out of the deal. Notice has to be give when conditions are being waived or fulfilled and acknowledged by the other party.
Closing Costs
Once all the conditions have been waived or fulfilled the deal now becomes firm and the next step is closing day. Typically you will have anywhere between 30 to 90 days before closing day.
During this time your lawyer will carry out a title search on the property. It is normal that the exchange of money and title be complete before keys are released which could be late in the day.
The home buying process doesn't just involve having a percentage down payment and getting a mortgage for the remainder. There are a number of other costs that you need to be aware of also.
A list of the most common costs and closing costs to be aware of:
Before Closing Costs Deposit – usually around 5% of the purchase price Home Inspection – $350 – $550 Property Appraisal – $400 – $500 normally paid by the lender
Closing Costs
The balance of the Purchase Price – This will come from your lender, it will form your mortgage and it is the purchase price less the initial deposit.
Legal Fees – approximately $1,800
Adjustments for Tax – reimbursement to seller for prepaid tax, amount varies.
Adjustments for utilities, condo fees etc -reimbursement to seller for prepaid
Land transfer tax (LLT) – LTT Calculator
Title insurance – $250 – $400
Property Survey – $1,000 – $2,000
After Closing
Moving Expenses – approximately $1,000
Immediate Repairs & Maintenance
Renovations
Utilities Connection Charges
Transaction Documents
These are the main transaction documents used in the process of buying or selling residential real estate. These documents are the plain english version summarizing each clause giving the reader a better understanding of what they mean.
Buyer Representation Agreement (BRA)
Agreement Of Purchase & Sale
Agreement Of Purchase & Sale / Condominium Resale)
Listing Agreement / Authority to Offer for Sale)
Becoming a home owner is a smart move towards investing in your future. We all need somewhere to live so why not own that roof over your head. To some the thought of purchasing a home can be a daunting task but to others it's a step in the right direction.
Deciding to take that step and become a home owner takes commitment, preparation and planning. It is all this preparation and planning that helps us make our best decisions, ultimately reaching our real estate goals and becoming a home owner.