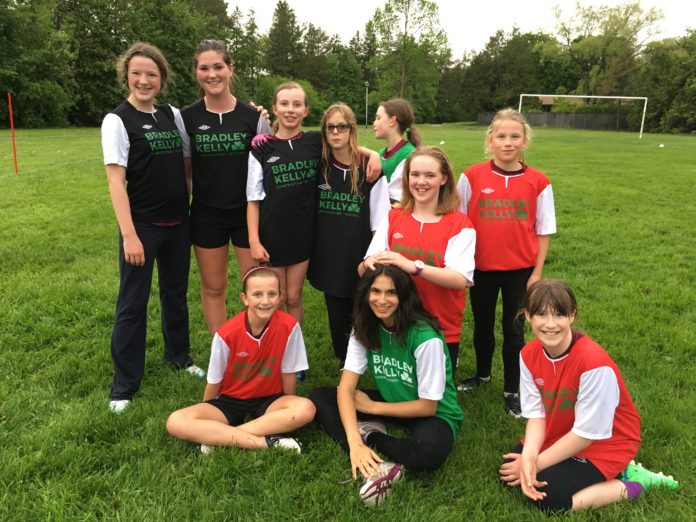 It's springtime in the nation's capital and the Ottawa Gaels Gaelic Football Club is in the midst of another successful youth season, which sees thousands of children participating in Gaelic Football at area schools and inter-school tournaments, as well as hundreds of kids registering for regional community training programs, house-league games and tournaments. 
The Ottawa Gaels have provided youth development opportunities in Ottawa since 2000, by way of school programming, regional community training sessions and summer camps. The last four years has brought tremendous growth in the schools and community programs. Driving this growth in recent years has been an emphasis on the development of the Ottawa Gaels pool of qualified coaches as well as specialized programming with an emphasis on Physical Literacy: Gaelic Football movement skills, relevant games, and most importantly: Fun!
Since 2014, the Ottawa Gaels have welcomed highly qualified coaches from Ireland to assist and mentor local Ottawa coaches in delivering a high standard of Gaelic Football Development and Programming for children and youth.  With support from the Gaelic Athletic Association's (GAA), Ulster Council, and the Canadian GAA, the Ottawa Gaels have had the ability and privilege to participate in GAA coaching certification courses for local coaching development & sustainability. As well, the Gaels have access to an exceptional pool of certified GAA coaches from Ireland to deliver qualified, effective and relevant instructors and programs for the Ottawa schools and youth programs through the spring and summer months. This has helped tremendously to develop a year-round program that allows for further player development and the certification of local coaches.
Ottawa Gael's coaches have delivered the program to over 10,000 students across three school boards in Ottawa and the Ottawa Valley, as well as facilitated several inter-school tournaments that provide students with meaningful games to showcase their newly acquired Gaelic Football skills!
Outside of their school initiative, the Ottawa Gaels run youth programs in four separate locations across Ottawa and includes monthly tournaments. A highlight of the youth season is attendance at the annual Continental Youth Championship (CYC) a Gaelic Games tournament that takes place on an annual basis in the United States and is the biggest tournament of Gaelic Sports outside of Ireland!  The Ottawa Gaels are the only Canadian club to have attended this event every year since its inception 13 years ago in 2004. In 2017, the Ottawa Gaels launched a weekly youth house-league that will see nearly 200 kids, ages 5-15, playing games on the pitch every week! The Ottawa Gaels also offer weekly summer camps in July and August. Our youth program is proudly supported by the local community and by our annual program sponsor, Bradley Kelly Construction.
These programs have been created and delivered with the intent of developing Gaelic Games at the grassroots level, and to build a community that invests in kids and their families by way of providing a fun, active, social, and friendly environment.  Fun.  Family. Friends. Fitness.  Fair play.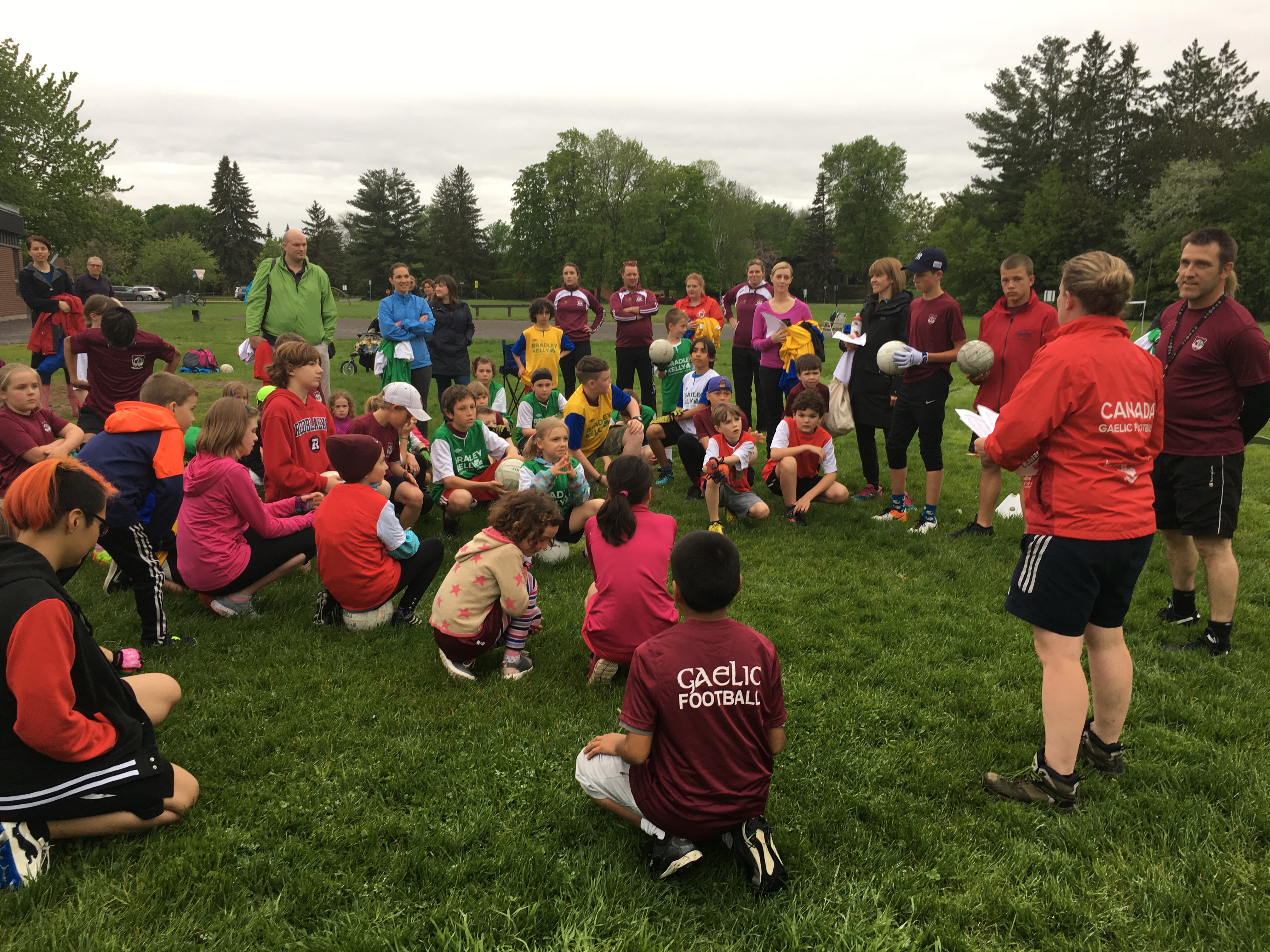 These important words are but a few that the Ottawa Gaels use to promote Gaelic Football and the GAA spirit in Ottawa!