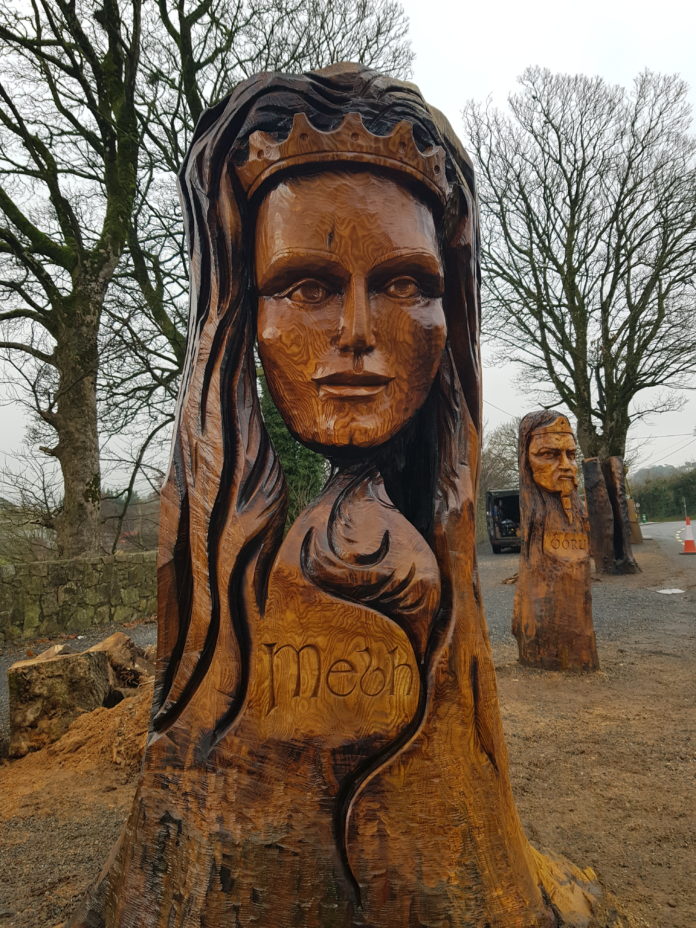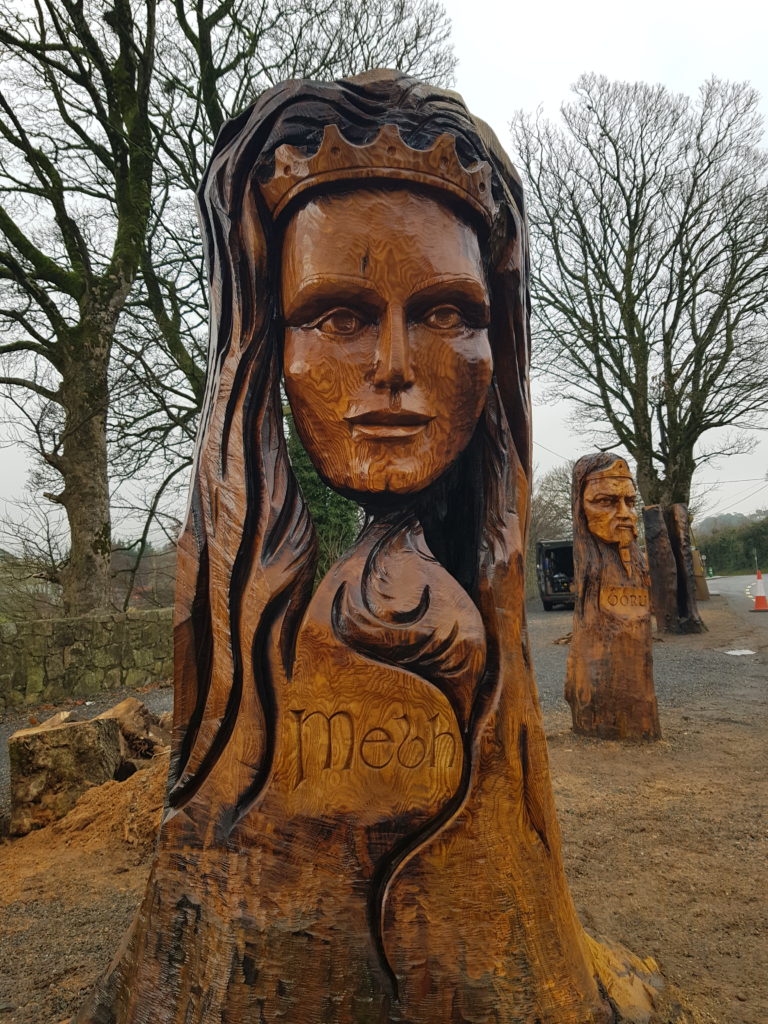 Fionn …Mebh…Boru….Danu & CúChulain
These structures are carved from tree stumps by Artist Richie Clark.  We had the opportunity to learn some more of Richie's journey …. From Mullingar, Co. Westmeath coming from a family of craftsmen, in carpentry/cabinet making Richie Clark is an artist.
"I was always interested in art as a young boy~fantasy comics and characters……..so I took up Woodcarving as a hobby I continued carving and decided to have some professional tuition in the UK with the Master Carver Chris Pye back in 2006."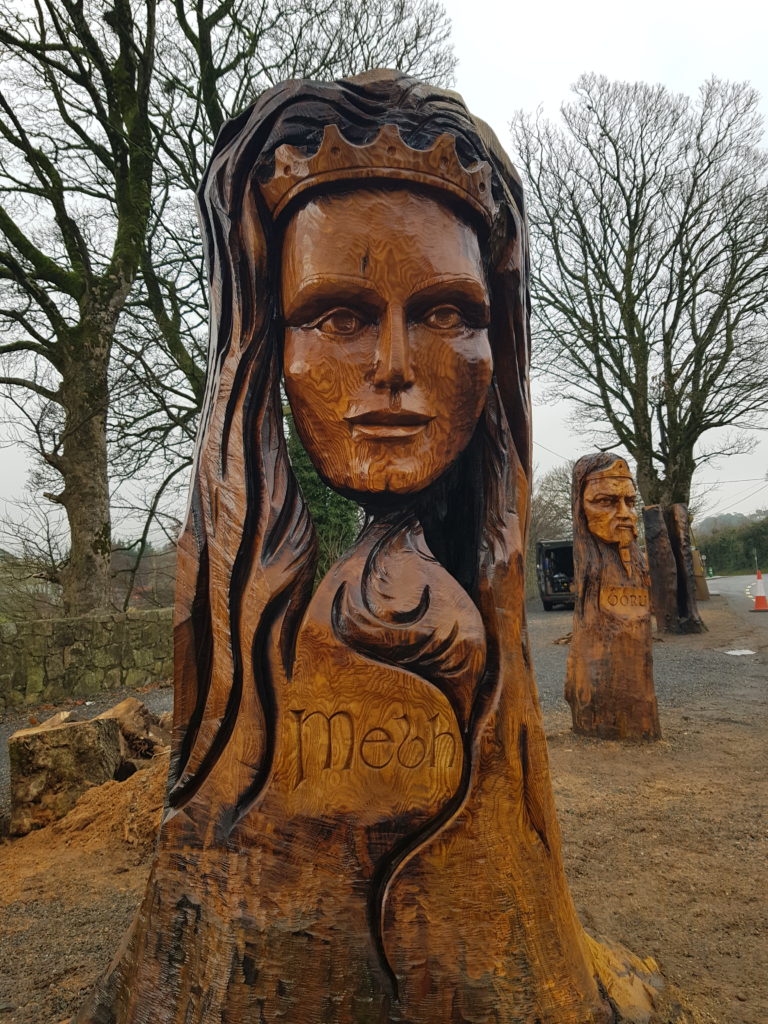 With the recession in 2008, he was finding myself with a day or two a week where he could carve….and then started selling his work at festivals and doing workshops at some of the prominent music festivals like Electric Picnic.
This led to meeting representatives from Husqvarna who invited Richie to demo carve for them at the National Ploughing Championships, which he did for 4 yrs, followed by a large carving commission from Dublin Zoo for 4 large Haida Totem Poles for their new sea lion development.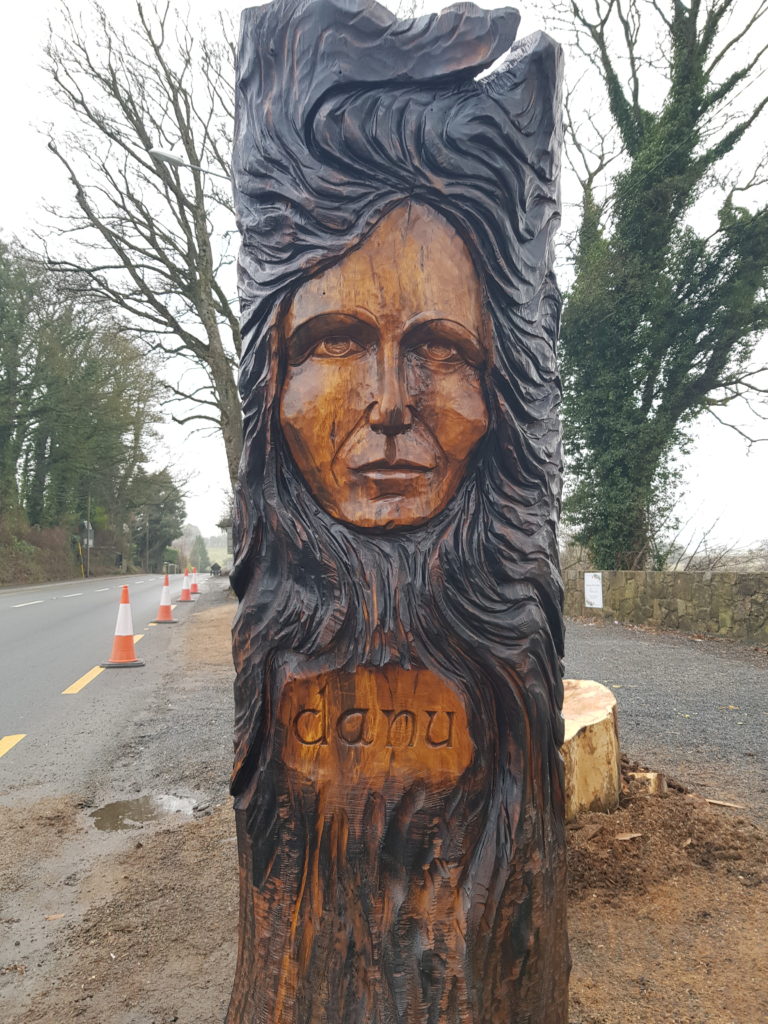 As the commissions started to come in from all over Ireland, he gladly became a professional chainsaw carver 4 years ago, doing work for different County Councils and also private client's.
His most recent work can be seen just outside Dublin on the N81 route to Carlow. At Brittas there were 4 Sycamore trees and 1 Ash which were reduced as they were deemed unsafe.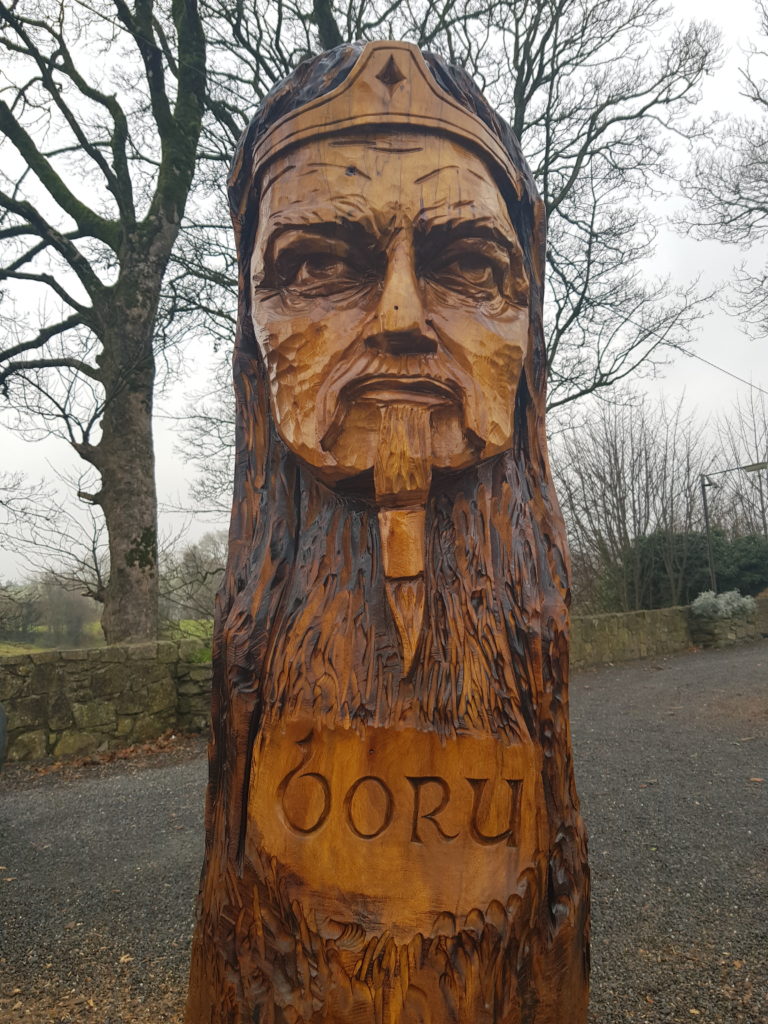 The local Tidy Towns group approached Richie to design and create something of great interest to the public and that he did with stunning Art.   Richie decided to carve deities from Irish Mythology and History…..
Fionn MacChuail…Queen Mebh….Boru….Danu…… CúChulainn,
"The project went extremely well as you can imagine a work in progress it gained tremendous attention from motorists given from the amount of horn tooting every day….which is a nice feeling when you are working!" says Richie. Thanks to South Dublin County Council for funding this project!
Along the N81 to Carlow just outside Dublin you can see Irish Mythology Heros…
Perhaps you want to commission Richie contact www.clarkewoodcarving.com