One of Hollywood's most famous leading men is starring in a new video highlighting all things beautiful about Ireland's landscapes and culture.
It's the result of Tourism Ireland teaming up with the Irish Film and Television Academy to create a series of short videos to showcase the beauty of Ireland.

The newly released first video features Pierce Brosnan, who speaks passionately about his love for Ireland and, in particular, for County Kerry and his hometown of Navan in County Meath. 

The former James Bond star opens aptly with, "What's not to love about Ireland? This tiny island has shown the greatest gift of poetry and storytelling".

He goes on to wax lyrical about his love for his native land, speaking over stunning shots of Ross Castle in County Meath, the Kerry coastline, its main town Dingle, the famous Ring of Kerry, the mountainous Reeks District and the much loved Skellig Islands lying off the coast, which featured in the Star Wars movie franchise.

The Hollywood star adds: "What do I miss about Ireland? It's the people. The sheer stamina and life force of Irish people from this great, beautiful landscape".

"I'm a Navan man, County Meath. I left Ireland when I was a boy, I was 11. So, over these many decades now going back there's always something great to discover". 

His heartfelt message is also accompanied by images and clips of Ireland's traditional music and dancing". Dingle Harbour, County Kerry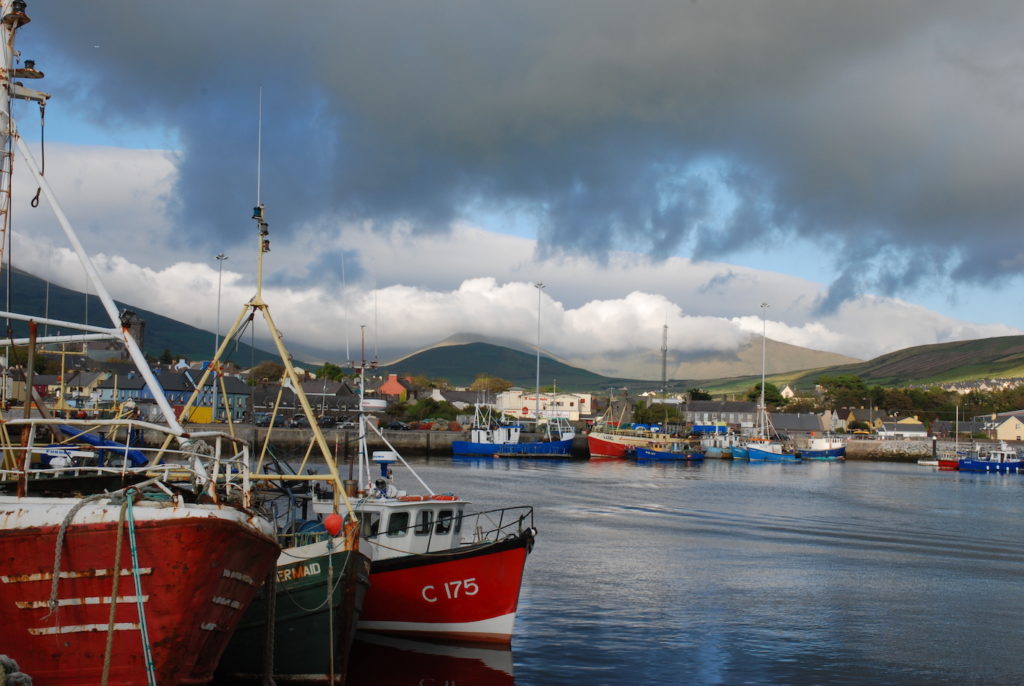 The video is part of Tourism Ireland's #FillYourHeartWithIreland (#FYHWI) online campaign designed to share inspirational content about the island of Ireland with its millions of fans and followers on social media. 

Rolling out at a time when international visitors cannot travel, the aim is to keep Ireland 'top of mind' internationally and ensure the country is in the best possible shape to welcome back visitors, when the time is right.

Director of Markets for Tourism Ireland, Síobhan McManamy said: "Tourism Ireland was delighted to work with the Irish Film and Television Academy, and with Academy member Pierce Brosnan, to create this fantastic video." 

She added that the video will be seen around the world and that this will hopefully encourage people to visit Ireland in the future.

Áine Moriarty, Chief Executive Officer of the Irish Film and Television Academy said: "Ireland has given so much to international film: our wonderful actors, filmmakers and spectacular filming locations. The Academy is proud to help showcase our beautiful country to the world".