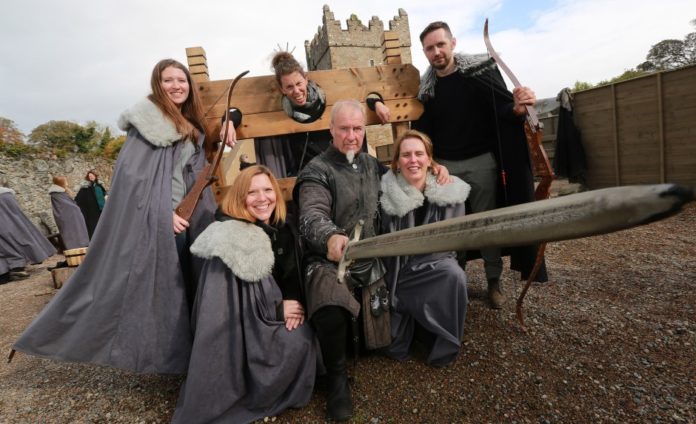 A group of top Canadian tour operators and travel agents – all specialists in group tours and responsible for making the travel arrangements for a diverse range of large groups – has been visiting Co Down and Northern Ireland. They were here as guests of Tourism Ireland and Tourism NI.
The Canadians attended a 'Canadian Expo' B2B workshop in Cavan, where they met with tourism enterprises to negotiate for their 2018 programmes. They also undertook an action-packed fact-finding visit – taking in places Castle Ward, Killinchy, Titanic Belfast, the Giant's Causeway, Glenarm Castle and the walled city of Derry.
Dana Welch, Tourism Ireland's Manager in Canada, said: "Tourism Ireland was delighted to invite these top Canadian tour operators and travel agents to visit Northern Ireland, to see and experience some of our many great attractions and to encourage them to include Northern Ireland in their programmes for 2018."
2017 looks set to be another good year for tourism from Canada and the United States, with the latest figures showing almost 100,000 visitors to Northern Ireland from North America during the January to June period this year – an increase of +8% when compared to the same period in 2016. Tourism Ireland is rolling out an extensive programme of promotions in Canada this autumn – which includes co-operative promotions with key airline and tour operator partners, email marketing and social media promotions, as well as online advertising on popular websites. And, our publicity programme in Canada this year will generate positive coverage for the island of Ireland worth more than £6.7 million.