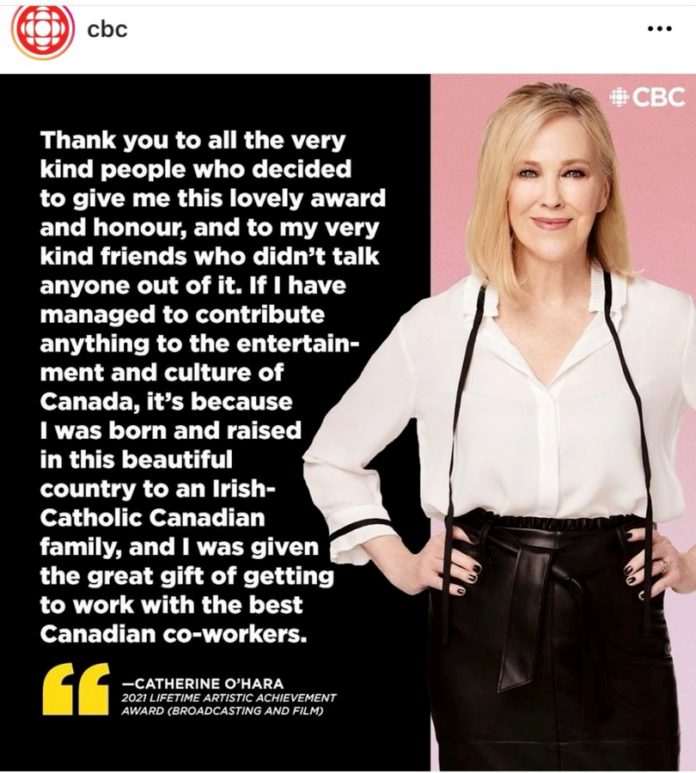 Set to stream on November 26, Catherine O'Hara will receive the honour of winning a Lifetime Artistic Achievement Award.
The actor said, "If I have managed to contribute anything to the entertainment and culture of Canada, it's because I was born and raised in this beautiful country to an Irish-Catholic Canadian family, and I was given the great gift to getting to work with the best Canadian co-stars."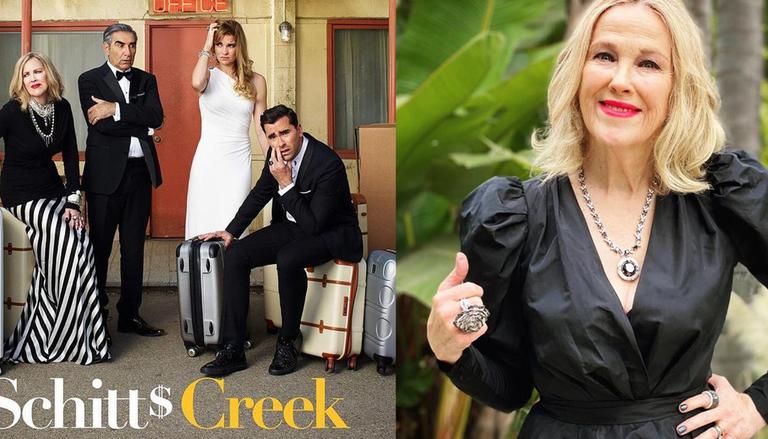 She thanked all those involved in the decision-making process. She also mentioned that if she has managed to make any contribution to the world of entertainment, it was all because of the way in which she was brought up.
The Governor General's Performing Arts Awards one-hour television special will air on CBC & @cbcgem on Friday, November 26 at 7 p.m. | 7:30 NT
Repost from CBC Featured Photo Caitlin Cronenberg