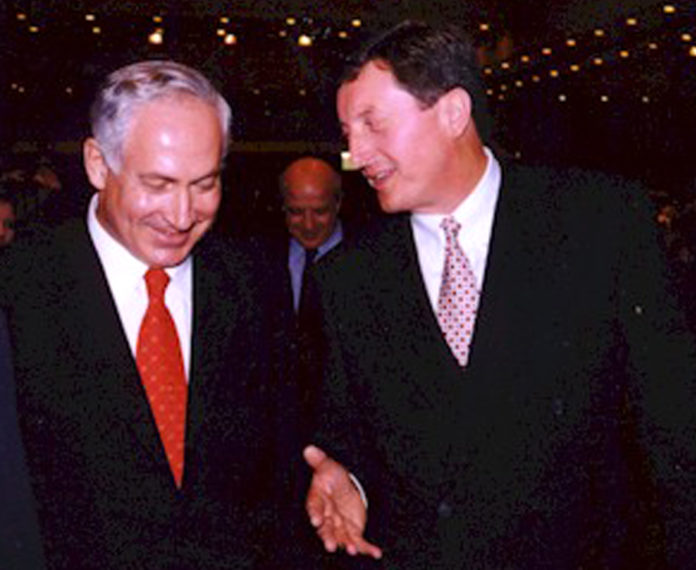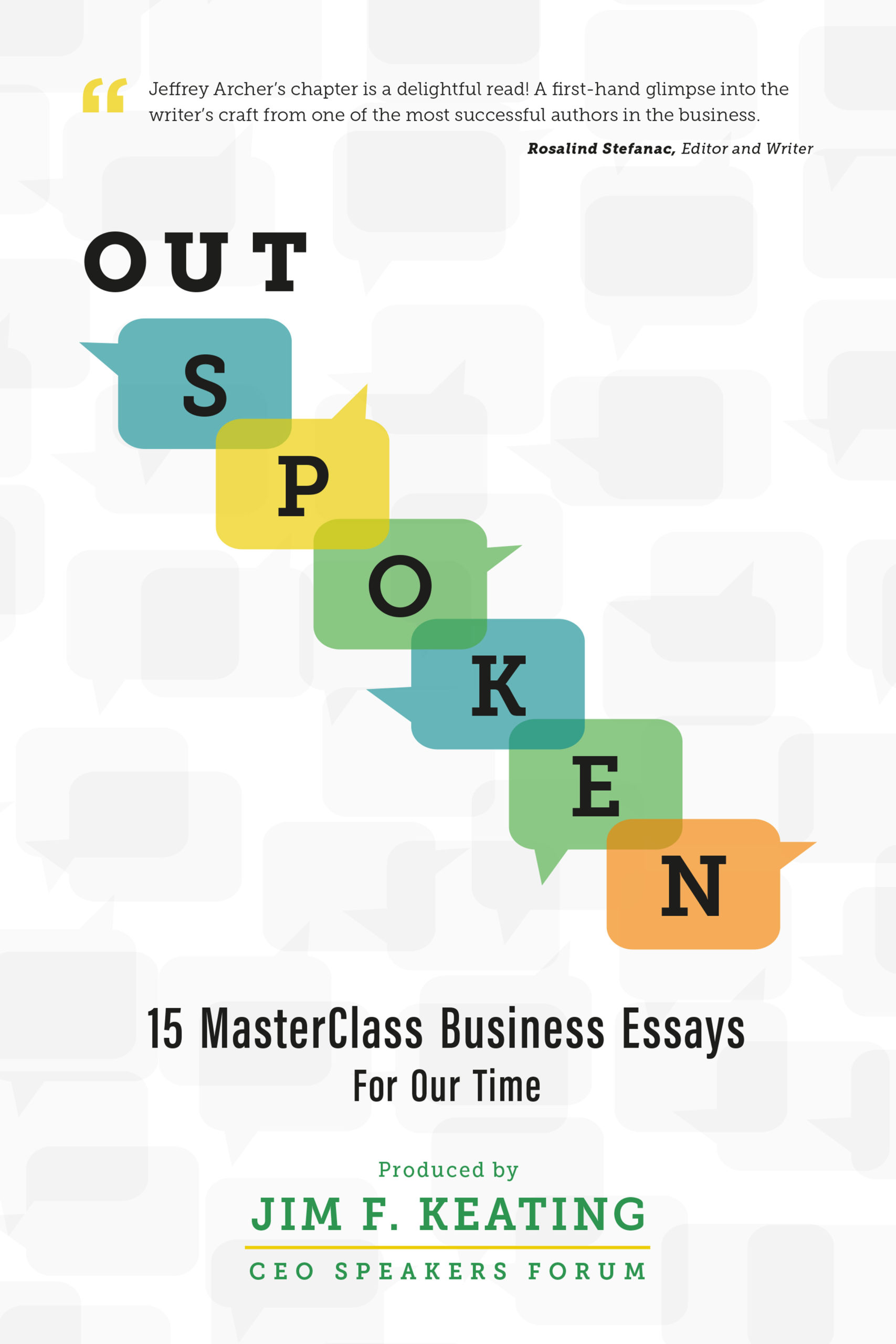 OutSpoken: 15 MasterClass Business Essays For Our Time is a new book of essays that has the likes of Conrad Black andCTV's Lisa LaFlamme already singing its praises and contains essays by Jeffrey Archer and F. Lee Bailey.
The book was produced by County Tipperary native Jim Keating, CEO of Speakers Forum in Toronto. Mr. Keating hosted the essay contributors, as well as other outstanding keynote speakers over the years, including U.S. Secretary of State Dr. Henry Kissinger, Israeli Prime Minister Benjamin Netanyahu, Sir David Frost, and others.
Like many businesses around the world, Mr. Keating's Leaders Lecture Series had to go dark as the pandemic surged. Early this year one of his former speakers, the entertaining CNN television personality Larry King passed away.
Keating recalled the great memories of King's visit to Speakers Forum and spontaneously wrote up a short story, an appreciation of the man.
Well, it hit a chord with friends & colleagues and inspired him to produce OutSpoken: 15 MasterClass Business Essays, bringing together great past keynote speakers to write about today's important topics. (Keating also wrote the preface).
And if they could not all meet in person, they could certainly bring all their ideas together in print.
Some of the Masterclass Essays include works by such notables as:
"What Makes a Speech Great" by President Clinton's Chief Speechwriter, David Kusnet
"No Mountain Too High: Learning the Lessons of Everest," by Mt. Everest expedition leader John Amatt
"What Makes a Bestseller" by acclaimed author Jeffrey Archer
"The Media is You, Like It or Not" by the Hon. Pamela Wallin, O.C.
"Living Life Backwards," by Natan Sharansky, Deputy Prime Minister, Israel (Ret.)
"Lessons From a Lifetime in Banking," by Tony Comper, CM, CEO, Bank of Montreal (Ret.)
"Innovation – A Chimera No More" by Dr. Michael E. Raynor, Managing Director, Deloitte USA LLP
"The Big Idea Famine" by Dr. Nicholas Negroponte, Co-founder, MIT Media Lab
"The Internet's Role in Democracy" by Don Tapscott, Co-founder, Blockchain Research Institute
"Work Is So Much More Than a Paycheque" by Dr. Sherry Cooper, Chief Economist, Dominion Lending Centres
"Pathfinders For a New Era" by John Wright, Executive Vice President of Public Opinion Research, Maru Group
"The Defence Never Rests" by renowned Defence Attorney F. Lee Bailey
"The Future of Air Travel" by Gregg Saretsky, President & CEO, WestJet (2010-2018)
"Larry King Comes to Town" by Jim Keating.
Plus, the book contains a revealing interview with Keating by journalist Desmond Devoy.
The book is both inspirational and educational, with a just the right amount of humour, suitable for young and young at heart.
OutSpoken also has 30 pages of famous quotes and 30 great photos taken at Speakers Forum events over the years, including Dr. Henry Kissinger, Gen. Colin Powell, and Her Excellency Prime Minister Benazir Bhutto. 
Available now worldwide on amazon.ca, amazon.com, amazon.co.uk, amazon.com.au, amazon.de, amazon.fr, amazon.it. (Search: OutSpoken Keating.)
The book makes a great Christmas gift for family, friends and clients, with delivery worldwide by Amazon – ideal during the pandemic.