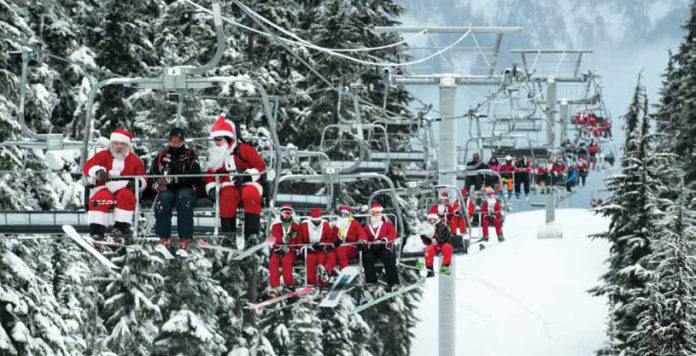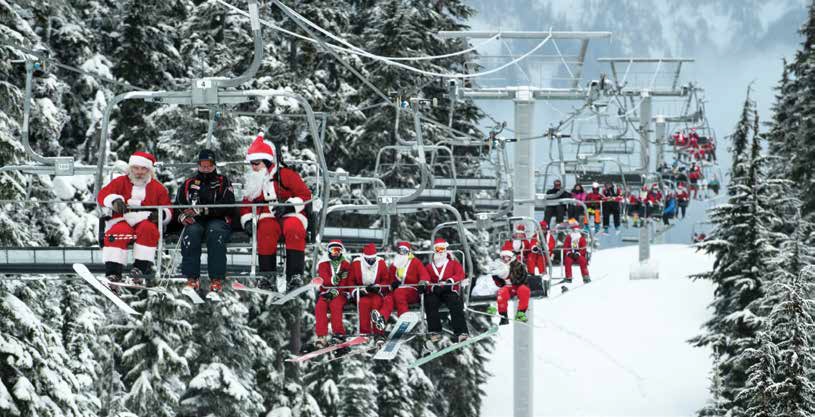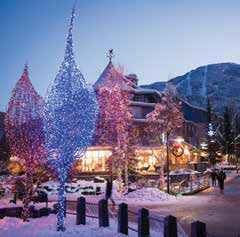 Are you dreaming of a Canadian white Christmas? If so, head for the mountains of British Columbia where you'll find the magical alpine resort of Whistler. Bursting with festive cheer and an abundance of snow-filled fun, there's something for all ages and interests on and off the Whistler slopes.
Here's our essential guide to enjoying Christmas in Whistler.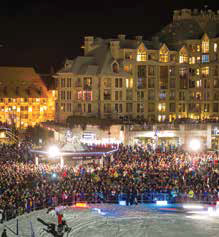 Essential Christmas Holiday Events
Orphan's Christmas Party (December 11th)
The Whistler Public Library Orphan's Christmas Party returns for 2018 and is perfect for those spending their first Christmas away from home. Mix and mingle as you compete in a gingerbread house decorating contest, dance to Christmas tunes and enjoy a special screening of a festive classic.
Dress Like Santa Day (December 16th)
What better way to bring Christmas to the slopes than with the traditional Dress Like Santa Day?! The first 100 people to arrive at the Garibaldi Lift Company dressed in full Santa or Mrs. Claus attire traditionally enjoy a free lift ticket too. Upload starts at 8.00am so get down there early donning your finest Claus costume!
Family Apres (Mondays & Wednesdays from December 17th to March 27th)
Head to Whistler Olympic Plaza each Monday and Wednesday between December and March to enjoy Family Apres; free kid friendly activities and entertainment put on by the Resort Municipality of Whistler and the Province of BC. It's family fun, the Canadian way.
Whistler Holiday Experience (December 22nd – January 6th) 
The Whistler Holiday Experience is the perfect way for the kids to let off some steam while parents sip a hot cocoa or coffee. Kids can choose from a number of indoor and outdoor activities including a mini putt course, bouncy castles, crafts and video games – all free of charge during the holiday break (excluding December 25th and 31st). The experience takes place between 3-6pm at the Whistler Olympic Plaza.
The 35th Christmas Eve Carol Service (December 24th)
The 35th annual Christmas Eve Carol Service will take place at the Westin Resort & Spa, hosted by the Whistler Children's Chorus and Whistler Singers. Comprising a selection of traditional carols, choral music and readings by community members, the service is sure to get you in the mood for the big day. Entry is by donation.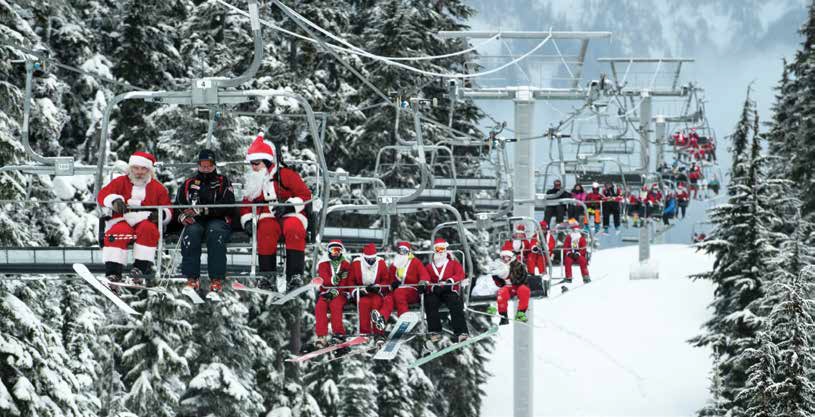 Christmas Dinner
Christmas wouldn't be Christmas without a hearty dinner on the big day. Roast turkey is the traditional Canadian Christmas feast but there are plenty of alternatives if that's not to your taste!
For those that love a classic roast, Hunter Gather offers three serving times on the big day, while 21 Steps and Basalt are also great choices for a turkey meal with all the trimmings. For a break from the festive feast norm, head to SIDECUT where the culinary team are putting on a fusion of favourites with a signature twist.
A special Christmas brunch is served at The Grill and Vine, while Whistler Cooks will bring your Christmas dinner right to your room. With over 100 places to dine during the holidays in Whistler, you'll be spoilt for choice. Book early though to avoid disappointment.
Festive Fun
Fun and Whistler go together like mistletoe and wine, turkey and cranberry, Christmas and carols…OK you get the message.
In addition to ample skiing and snowboarding opportunities, be sure to take advantage of the many other forms of festive Canadian entertainment. Here's our pick of the best festive fun in Whistler this Christmas…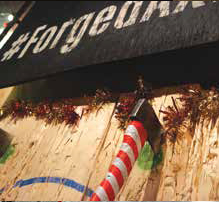 Compete in an axe throwing contest…
No holiday season in Canada would be complete without some healthy competition, and the folks at Forged Axe Throwing have got you covered. Formerly reserved as an entertainment source of woodland lumberjacks, this exciting sport involves throwing axes at a target with the hope of sinking a hugely satisfying bullseye. This extremely entertaining activity is great for groups and the team at Forged will help perfect your aim and even teach you a trick shot or two along the way. Who needs board games?!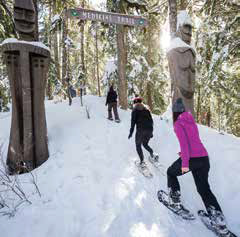 Go Snowshoeing…
Snowshoeing is arguably one of the easiest ways to experience and explore Whistler – if you can walk, you can snowshoe. Follow trails deep into the forest getting up close to some of the birds and an
imals that call this place home. Snowshoeing can be enjoyed at any pace so is perfect for all ages, and there are numerous tour options to choose from if you don't want to go it alone.
Ice skate at Olympic Plaza…
Everybody's favourite winter activity, ice skating is romantic, exhilarating and extremely festive. The rink at Olympic Plaza is perfect for couples and family groups, although you can also skate on local lakes when conditions are safe. Throughout December look out for the big man himself as jolly old St. Nick takes a break from all that gift wrapping and skates with the crowds of Whistler. Santa is available for photo opportunities so be sure to grab him before the big day!
Visit the Coca-Cola Tube Park…
Feel the wind in your face and embrace the fun of the Coca-Cola Tube Park, located in the Base 2 Zone on Blackcomb Mountain. There's no experience or skill needed to enjoy the thrill of the tubing hill, just bring a hunger for excitement and a sense of adventure. Tubing is the perfect festive fun for kids (and big kids too). The park is open 7am-7pm during the holiday season.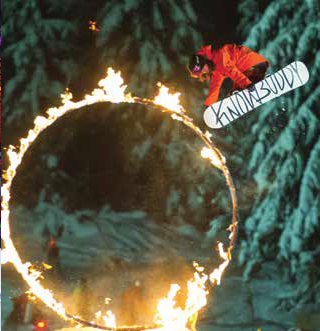 Watch the Fire & Ice Show…
Head to Skier's Plaza every Sunday night to witness a spectacular display of ski and snowboard skills as part of the legendary Fire & Ice Show. The event attracts some of Whistler's best skiers and riders who jump and flip through blazing rings of fire accompanied by fire spinners, a DJ and fireworks. Prepare to be amazed by this electrifying evening of entertainment!
Take a stroll and see the lights…
Christmas wouldn't be Christmas without colourful lights, and in Whistler you'll find some 280,000 to 350,000 of them! Crews start early installing the 5,000 strings of lights that brighten up the village. Take a stroll and see the illuminations for yourself, taking plenty of photographs to upload to those social media feeds later on.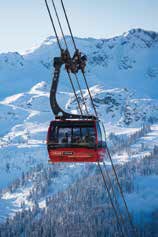 Go sightseeing on the PEAK 2 PEAK Gondola…
An absolute must while in Whistler, the PEAK 2 PEAK Gondola is a great way to see Whistler from a different perspective. You'll enjoy panoramic views of the mountains, forests, valleys and glaciers, before arriving at the mountain top where you'll enjoy dining options and a viewing gallery. New for winter 2018/19 is the arrival of the much-anticipated 10-passenger Blackcomb Gondola. Together, the new Blackcomb Gondola, PEAK 2 PEAK Gondola, and the Whistler Village Gondola form the first three-gondola connection in the world.