The homeland of Halloween in Ireland's Ancient East is creating a brand new festival for the scariest time of the year.
Rooted in ancient tradition and taking place in counties Meath and Louth, the all new Púca festival (31 October–2 November) will celebrate Ireland as the birthplace of Halloween.


Adding to the many entertaining reasons to come to Ireland at Halloween time, Púca will include stunning light installations, playful interactives and awe-inspiring bespoke projections at ancient sites, as well as a new music festival across unique venues.
There will also be delectable harvest-inspired food experiences, folklore, flame and fun as the playful púca (fairy shapeshifters) come alive and get up to mischief in the streets.
The main locations for festival events are the towns of Athboy and Trim, County Meath and Drogheda in County Louth, all of which have rich histories.
Athboy is regarded as the location of the first Samhain festival, and the locals annually light the sacred Samhain flame on the historic Hill of Ward. Trim is home to the largest Anglo-Norman castle in Ireland, while Drogheda is one of the oldest towns on the island.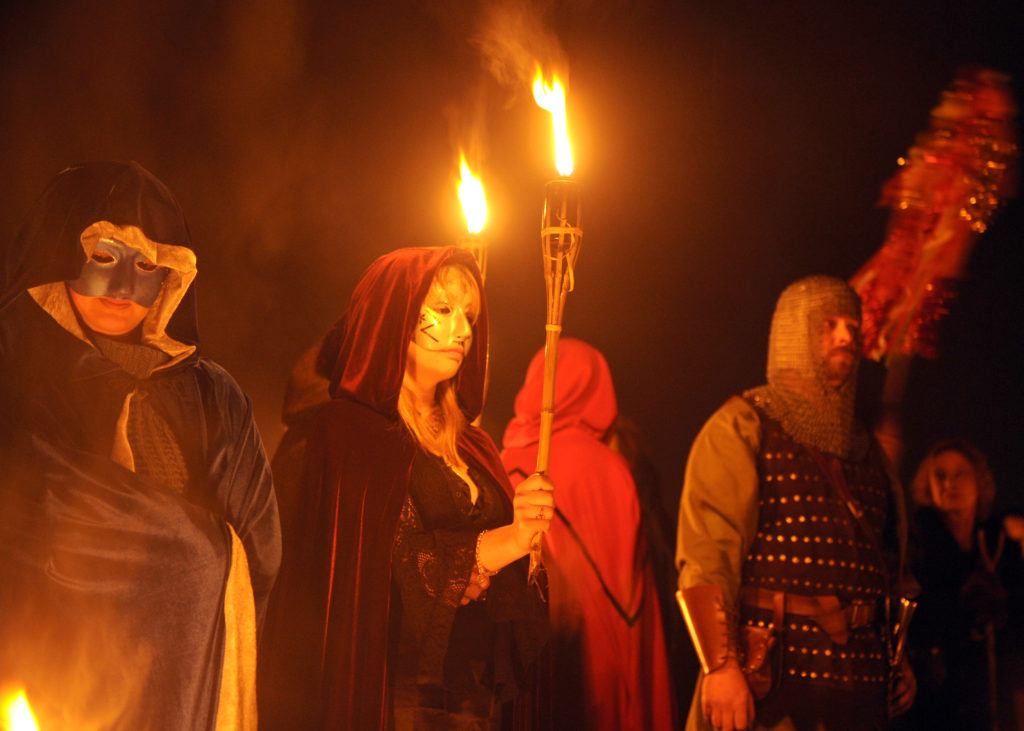 The three towns sit in the historically and archaeologically significant Boyne Valley, a key location in Ireland's Ancient East, where a multitude of ageless sites tell the story of a fascinating historical and mythical past.
Halloween originates in the ancient Irish and Celtic tradition of Samhain, which is the old Irish for 'summer's end'. Samhain marks the end of the old Celtic Year and the beginning of the New Year.
The Celts believed that this was a time of transition, when the veil between our world and the next came down, and the spirits of all who had died since the last Oíche Shamhna (Night of Samhain) moved on to the next life.
Samhain was the last great gathering before winter when clans came from all over Ireland to celebrate, trade and connect. It was a time for fires, feasting, remembering what had passed, a time of reckoning, rebirth and preparing for the New Year ahead.
The harvest was in, the animals were in shelter and there was an abundance of nuts and berries. But alongside that feeling of plenty, was an awareness that winter was coming, that food would be scarce and that sacrifices would need to be made.
Fast forward to today and those customs have been integrated with modern-day traditions to create the worldwide festival of Halloween.
Celebrated in Ireland with more gusto and enthusiasm than anywhere else in the world, the island is still the best place to enjoy the most authentic of Halloween experiences.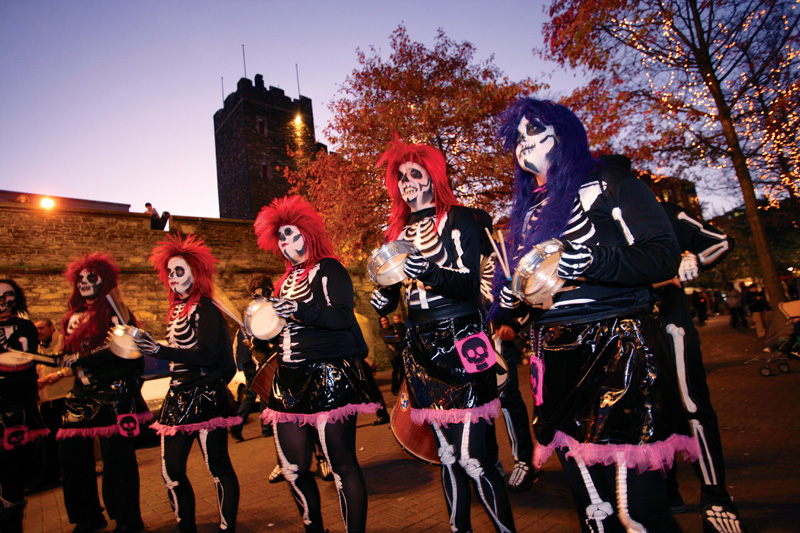 Other festivals to explore around the island include the world-famous Banks of the Foyle Halloween Carnival (25 October – 1 November) in the Walled City of Derry~Londonderry.