One of the most spectacular ancient monuments in Ireland has to be the Stone Fort known as 'Grianán of Aileach'. Situated on the peak of Mt. Greenan on the Inishowen Peninsula in Co. Donegal. On a clear day you can see up to five counties from this monument and it is aligned with sunrise on the Spring and Autumn equinoxes.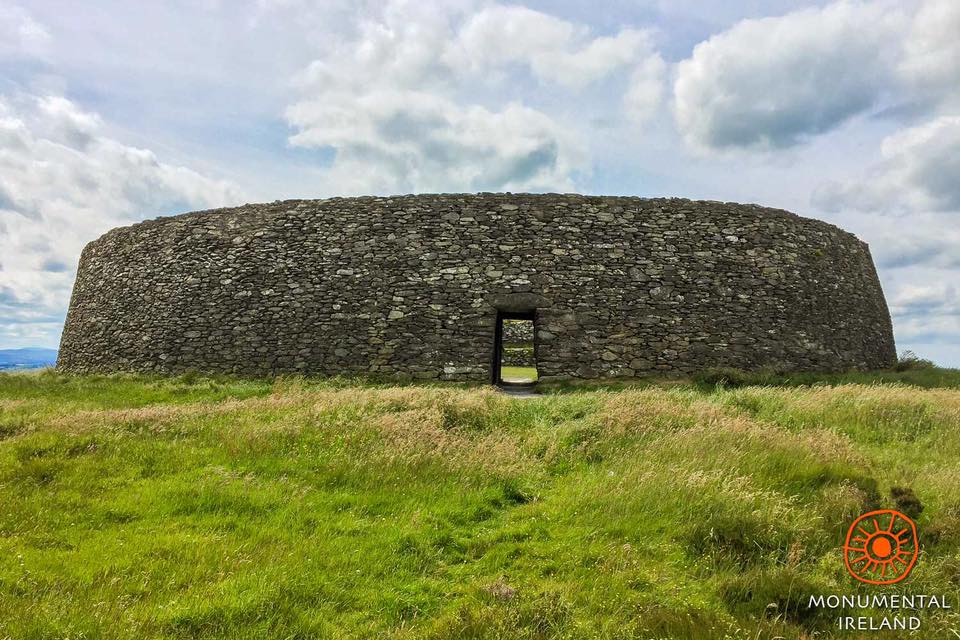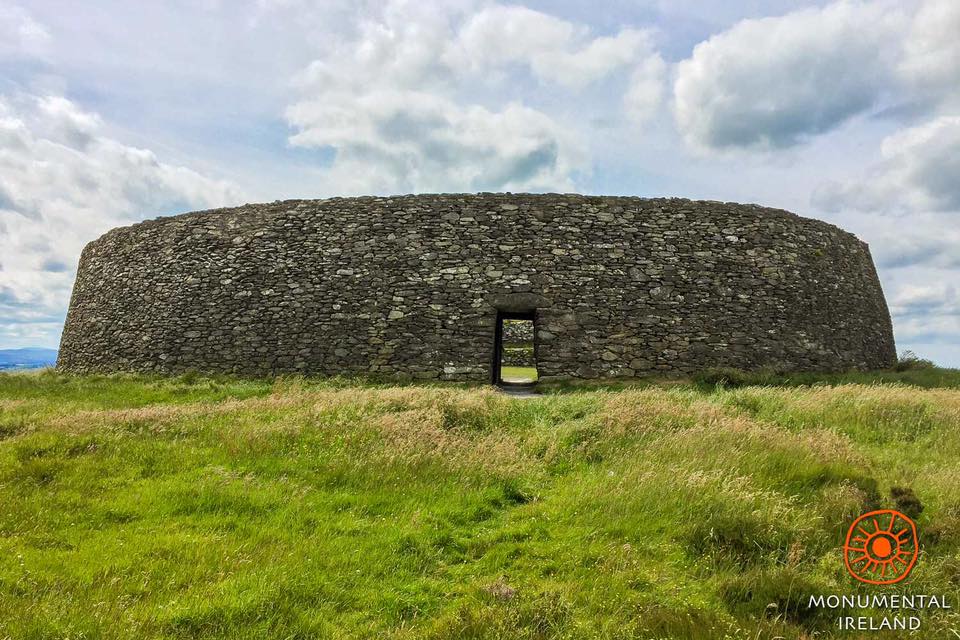 The main structure is an Iron Age ringfort, thought to have been built by the Uí Néill clan in the Sixth or Seventh …Century CE. However, there is evidence that the site had been in use long before the ringfort was built. Surrounding it are the remains of large concentric earthworks dating from a much earlier period than the fort itself.
In Irish mythology and folklore, the ringfort is said to have been originally built by the Dagda, the primary god of the ancient Irish and celebrated king of the Tuatha Dé Danann. According to the myths, the Dagda erected the fort around the grave of his son Aedh who had been killed through jealousy by Corrgenn, a chieftain from Connacht. Another legend describes Grianán as the hibernation place of Áine/Gráinne, the Celtic Sun Goddess and some believe the site to have been originally built as a Sun Temple. An ancient sundial was found during the excavations of the 1870's.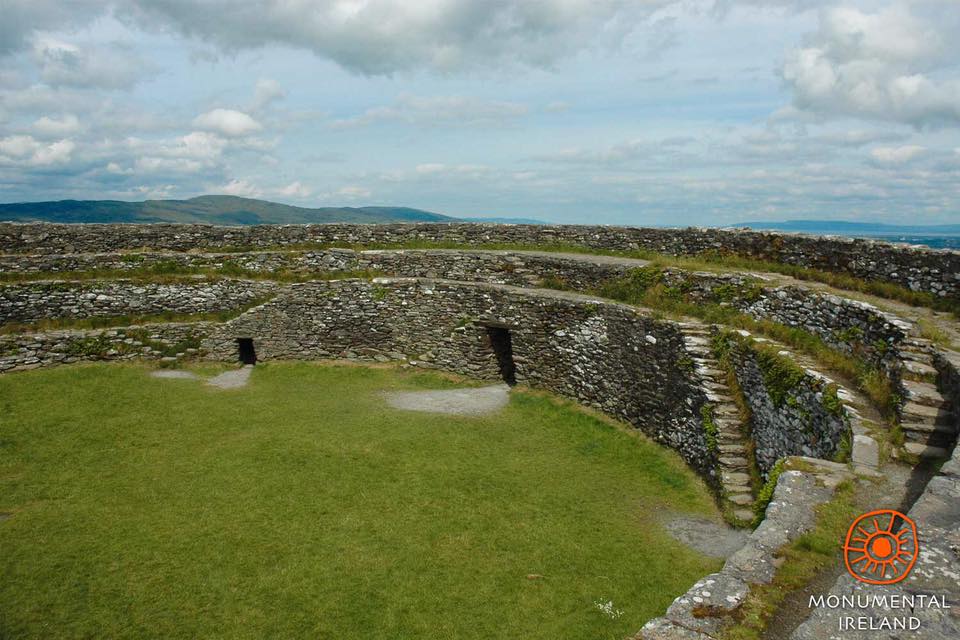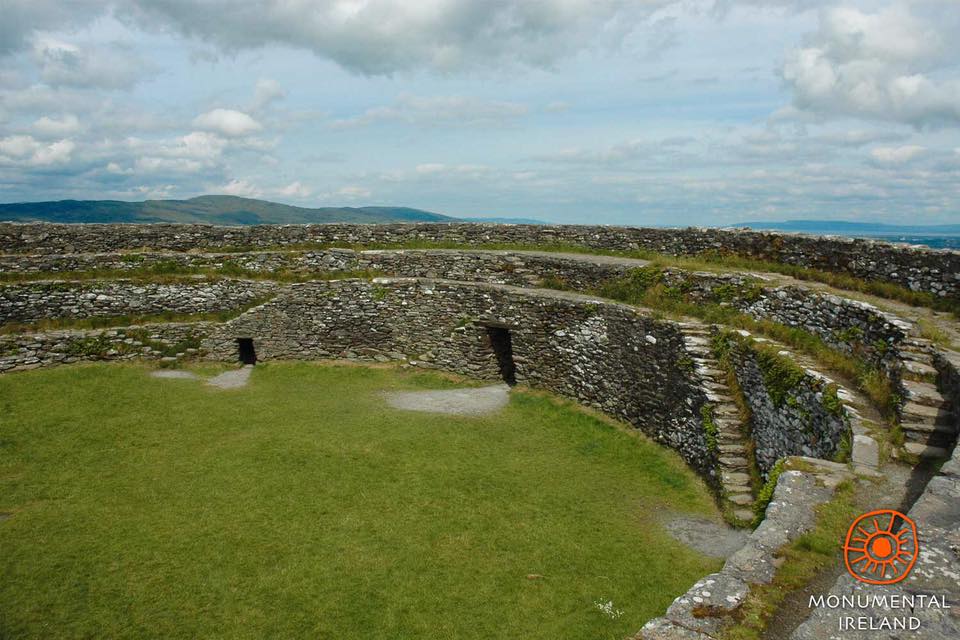 The ringfort itself is almost 24 metres in diameter. The walls are about 4.5 metres (15 ft) thick and 5 metres (16 ft) high. Inside it has three terraces, which are linked by steps, and two long passages within it. Originally, there would have been buildings inside the ringfort. Just outside it are the remains of a well, a tumulus and an ancient road leading up to the site.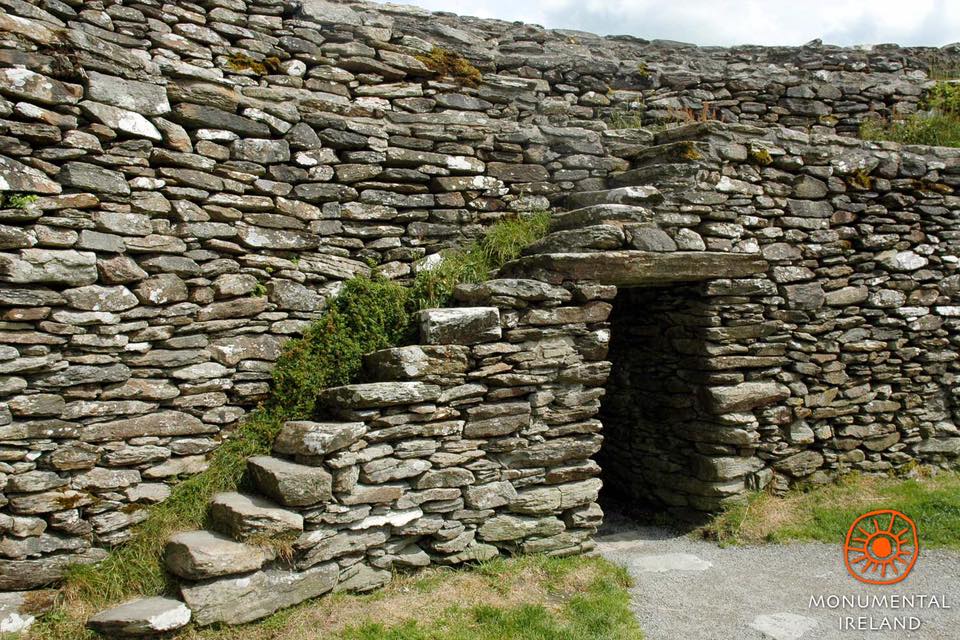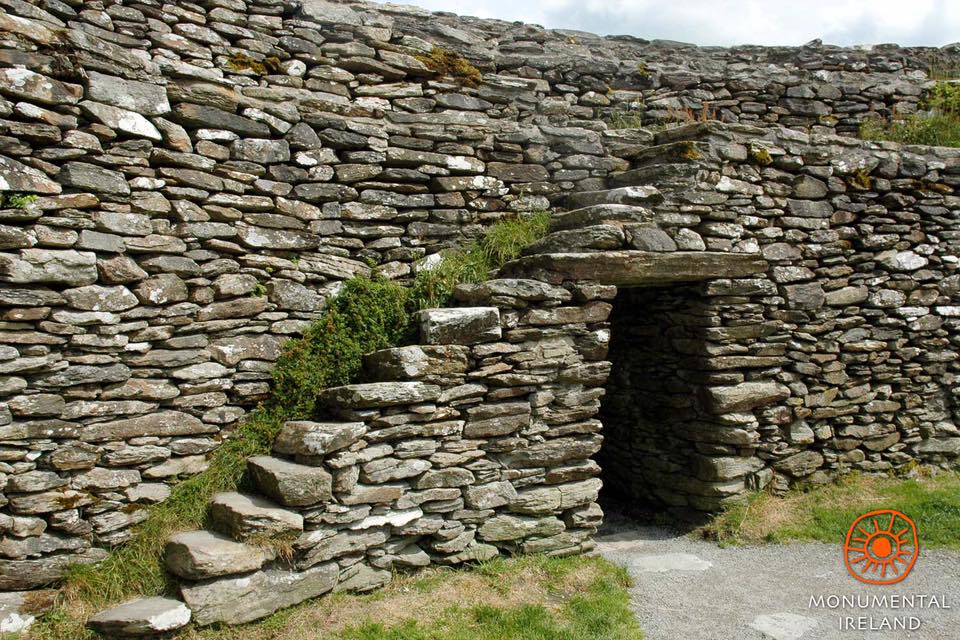 In later historical times, Grianán of Aileach has been identified as the seat of the Kingdom of Ailech and was one of the Royal Sites of Gaelic Ireland. By the 12th Century, the Kingdom of Ailech was in decline and had lost much of its territory to the invading Normans. According to Irish literature, the ringfort was mostly destroyed by Muirchertach Ua Briain, King of Munster, in 1101. Substantial restoration work was carried out in 1870. Today, the site is a National Monument and a tourist attraction.