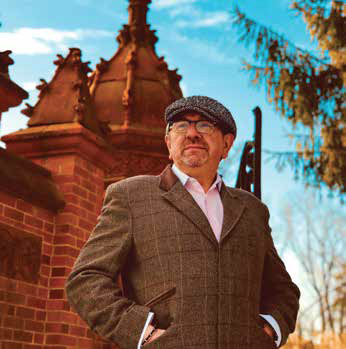 It may just be a parodied lyric of U2's song Every Breaking Wave but it truly befits Hugo Straney's life and journey from Belfast to Toronto. The video of the same song might just as easily portray his early years as a youth in Belfast. As a talented; Troubadour, raconteur, impresario, DJ, actor, comic, radio show host and arguably one of the most engaging master of ceremonies to ever hold a microphone, Hugo's gift of the gab in conversation, stories and song is apparently providential and most unequalled.
In the mid 60's many of Belfast's high density, archaic and dilapidated terrace houses were demolished to make way for a new and then ultra-modern high rise housing complex called The Divis Flats. This development would be a dream to those who once lived in the aged terrace row houses, many who shared one toilet between five houses. This new development might also prove to be very slow in the making from 1966 to 1972 as many of the supply loads of everything from concrete to timber and steel would get hi-jacked enroute. The modern day highwaymen must have been very versatile and knew how and when put down their guns and pick up their trowels in a hurry. The Divis flats would also be where Hugo would call home in his early life. Years later it would become a hellish war zone complete with rooftop snipers, sandbagged fortifications, razor wire and the regular sound of gunfire nearby.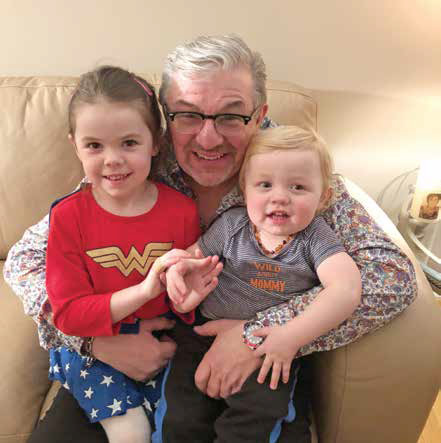 "Hey listen, I only look stupid" might just be one of Hugo's favourite comedic introductions but as we know through the works of many others, comedy, prose and many a ballad are borne of humility, suffering and yes even troubles. Even as in 'The Troubles'. Despite the coming of what would be many emerging dangers, Hugo smiles and fondly reminisces upon some of his youthful experiences in Belfast during the Troubles. "One of my first recollections of any bombs or explosions, took place outside of a pool hall during a snooker match. I was the referee. Now that's somewhat of a difficult officiating task when chunks of plaster are falling on the felt and there really aren't any established rules for being snookered by that debris you know". Perhaps this incident was future inspiration for thousands of Hugo's creative ad-libs and comical improvs that were yet to come throughout his life and career and still flow freely today.
Being taken away by soldiers moments later was though a literal hands on experience as he was loaded up and held for  questioning related to the recent blast. As curious youths, he and mates would often fearlessly run towards any explosions in the neighbourhood to see all the excitement. This was hardly an indication of guilt or involvement, but a rather youthful adventure in a defacto war zone. It also came a time of great confusion and high anxiety for the residents, the soldiers and The Royal Ulster Constabulary. Upon his release at 2 AM early the next morning which was also the night before a job interview, his family was perhaps even more curious than the RUC. It was decided after their many questions that perhaps it was time he might best join his sister Lily in Canada. It was 1974.
 "I got a job on arrival in Canada in the finance sector. Actually, I was a clerk at a bank… but then I got fired when they caught me stealing. How much you ask? Thousands, millions? That's the best part, it was only pens and after I'd gone to confession my penance wasn't really that severe. This might seem hard to believe, but I've got some musical talent and for my next job I was hired by CBS records right here in town. I worked very hard there. I was a producer and for questioning made over a million records in my first year. Yeah that's right, literally made them on the press and even put them in the sleeves and boxed them up. They actually wanted to sign me to the label as an artist but someone had stolen all their pens too!"
"Then I got a job at General Motors parts plant in Scarborough. There were lots of Brits, Scots, Welsh and Irishmen so it was much like the UK, back home, Ireland and Celtic culture had followed me there. Soccer was a big part of intramural activities and helping the teams raise money for uniforms was something I was drawn to help out with. Selling pens proved to be too tedious, so I proposed some fund raisers and it turned out dances were just the perfect thing. Dances needed music, and hey I've made a million records. Look Mom, I'm a DJ now! Working as a DJ has actually proven to be quite rewarding and a lot of fun. I've since DJ'd over 1,000 weddings. Playing music and keeping the party going internationally has taken me to several countries on cruise ships, conventions and even special events in Las Vegas. I was involved in a variety show that featured everything from 'name that tune' to some crazy, crazy party games along with music".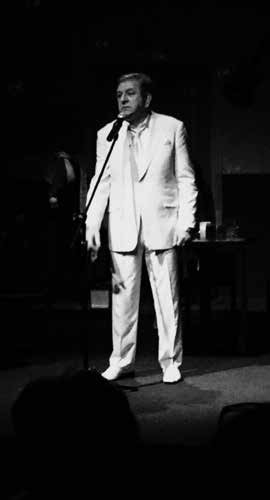 "My progressions into radio work happened when Brian Kearney at CHIN multicultural radio in Toronto decided he was looking to retire. Brian had been hosting a show called 'Songs from Home' a show that is Toronto staple for 31 years now. There were several candidates and prospects for the job. I suggested to Brian and his wife that maybe he shouldn't leave the show quite so quickly. All the while the others were asking 'when are you leaving Brian'? It turns out some people appreciate those who appreciate them the most so I got the job as well as some very valuable mentorship".
"Back in 1988 I was the DJ at The Harp in Mississauga when we began doing a revolutionary new thing called 'Singamania'. Basically people, mostly people who had mustered just enough cocktail courage would come up on stage and sing along with the actual song. Now I know this sounds rather a lot like Karaoke, however in our version everyone sounded much better, simply because it was the actual song they were singing along with and if they ever forgot the words, no problem, Michael Jackson or Madonna was still there to pick up the slack. Brilliant eh?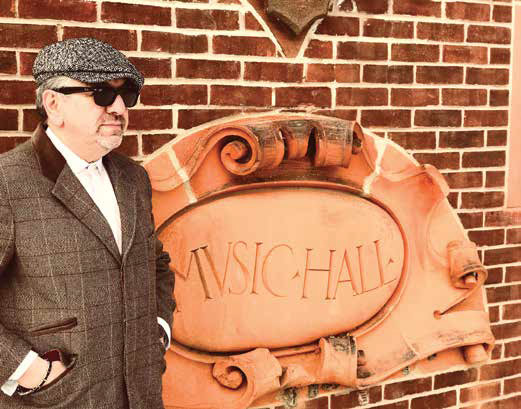 "One of my career highlights was singing both the national anthems at a Blue Jays game. I had to first pre-record a high quality version of each one. I thought they might be using the recordings as demos to promote me with other venues like Madison Square Gardens, The ACC or BMO Field. So being a good DJ and astute technician, I like to double check all the equipment over before I go on. Well it's a good thing I did too. I happened to see that my microphone wasn't even plugged in! I pointed that out to the chief audio technician at the Skydom just in time. Well, then he sat me down and told me"; 'You'll be singing both the anthems Hugo, the crowd will be seeing you sing and hearing your voice too, no worries'.
"It turns out that it's now a matter of major league policy that following Roseanne Barr's most memorable creativity, every performer, regardless of who they are sings to their own pre-recorded version of the anthems live, just not as one would normally consider live to avoid any further uncensored debacles or impromptu versions. Who knew such a list of famous artists and many thousands of fans in the park and at home are now just discovering my invention 'Singamania' at the ball park ? And the best part is the singers didn't even need to have any liquid encouragement.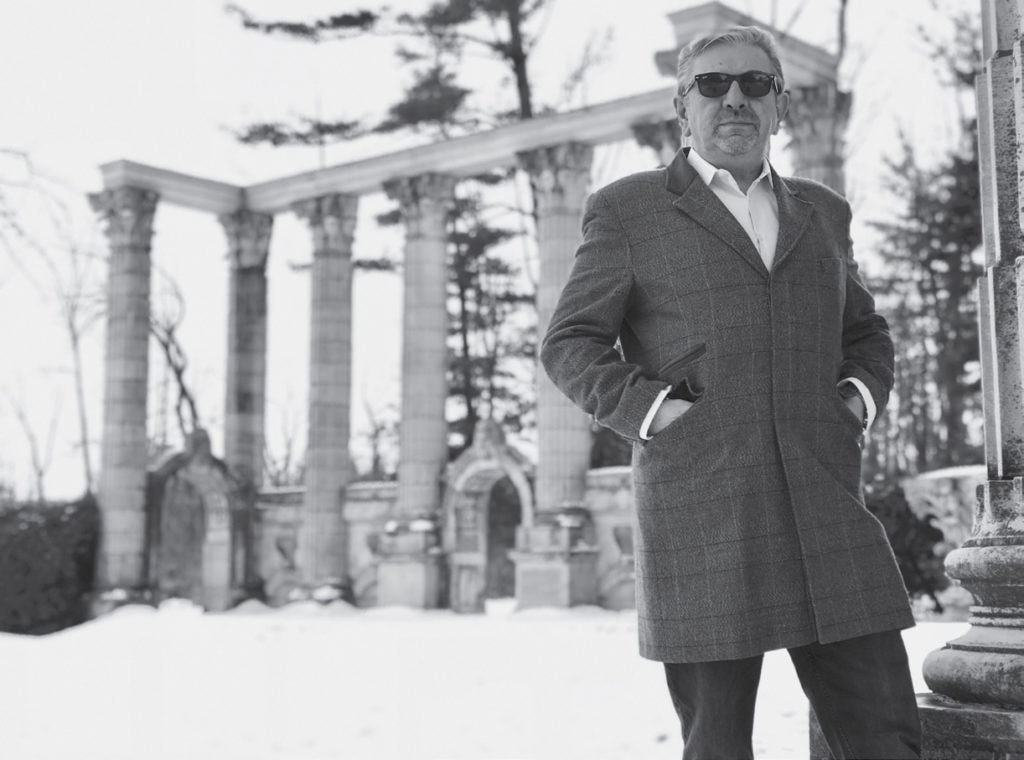 "My relationship at CHIN is ongoing today and has greatly helped with community outreach with projects like The CHIN Toronto Island Picnic, The Irish Cultural Centre, The Pot of Gold Sweepstakes and numerous charitable events for; Cystic Fibrosis, Breast Cancer, Paint the Town Red, St. Vincent de Paul, The Key to a Cure, The North American Federation of Celtic Supporters, and much more. I've also been part of The Mississauga Waterfront Festival and a CP 24 on air personality for the St. Patrick's Day Parade. In 2009 was chosen Irish Person of the Year.
At some point in the program every singer, broadcaster and MC has to say good night, good bye or 'till the next time. If you could leave is with some final words today, what might they be? "Well, had I known 'Singamania' would have literally been such a major league hit, I would have patented it but then I suppose maybe I'd have to share all that with Roseanne. IOne thing that I do consider a priceless fortune is my life's journey. I came to Canada to make a better life for myself, and by making life better and more fun for others, I've certainly achieved that. I met my wife Gerardine here and started a wonderful family and have more friends that one could imagine. I just finished a run on stage with The Toronto Irish Players playing the legendary Joe Dolan, that was quite an experience. As an entertainer I like to live by the credo that my next gig is always the best one. As boy from Belfast and a man in Toronto, I can tell you most sincerely, I was born in a great country and now I live in one."
When Hugo is not on stage he enjoys spending time with his family, wife Geradine, son's Bill and Ryan-Francis, Hugh and daughter in-law Natalie, Grand-Children Kate and Owen who keep him entertained and busy and of course nothing like a man's best friend Fonzie!