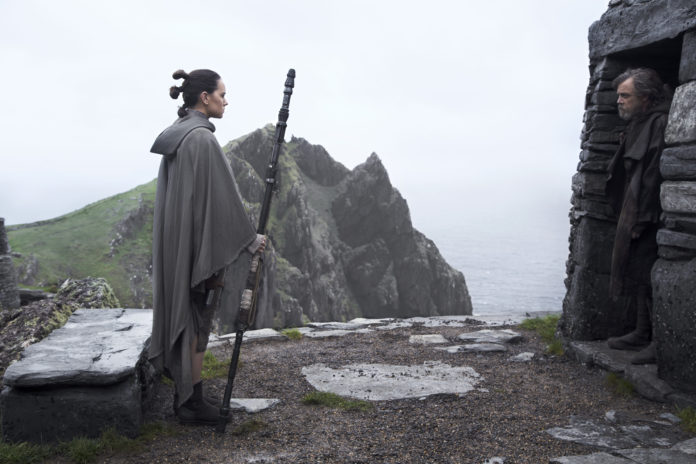 Tourism Ireland celebrates the release of Star Wars: The Last Jedi,
shot on location on Ireland's beautiful Wild Atlantic Way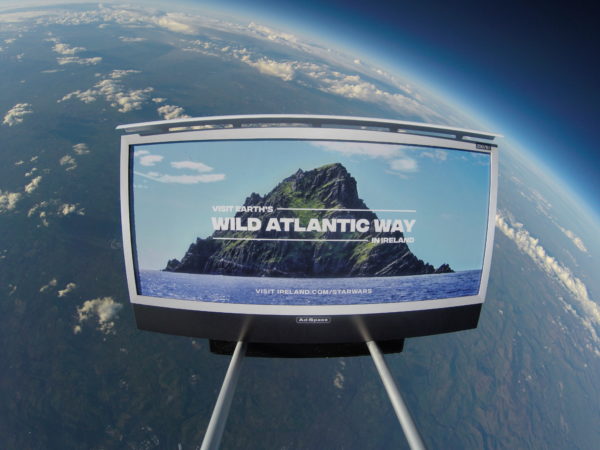 Planet Earth's first interstellar tourism campaign has taken off – highlighting a destination that is truly out of this world. Perched above the earth in space, a billboard advertising "Earth's Wild Atlantic Way" features Skellig Michael, an island off Ireland's south-west coast – otherwise known as Luke Skywalker's hide-out in Star Wars: The Last Jedi.
As the world sits in anticipation of Star Wars: The Last Jedi, Tourism Ireland, the body responsible for marketing the island of Ireland overseas as a holiday destination, is celebrating the film's imminent theatrical release with the first tourism campaign in space.
Ireland's Skellig Michael featured in the final moments of Star Wars: The Force Awakens, where Rey finds Luke Skywalker at the island's summit.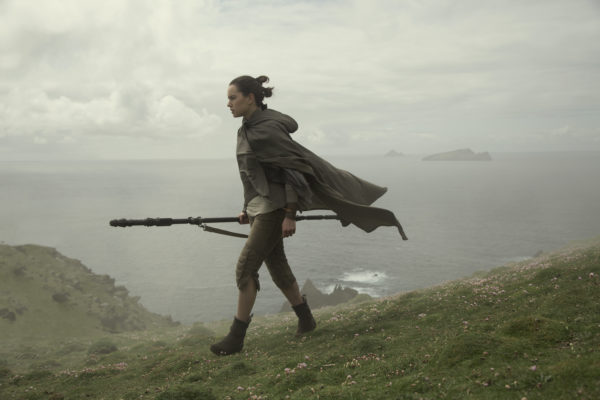 Since its dramatic appearance in Star Wars: The Force Awakens, Skellig Michael's stone 'beehive' huts, sweeping ocean views and that trademark emerald green have been seen by hundreds of millions, featuring in everything from trailers for the forthcoming The Last Jedi and behind-the-scenes films to a Vanity Fair magazine cover.
The director of The Last Jedi, Rian Johnson, returned to Skellig Michael with his cast in September 2015, picking up the story from the iconic moment in The Force Awakens. The location scouts were so taken with Ireland's Wild Atlantic Way that key locations in counties Cork, Kerry, Clare and Donegal were handpicked to represent the planet Ahch-to in The Last Jedi – due to hit the big screen on 15 December.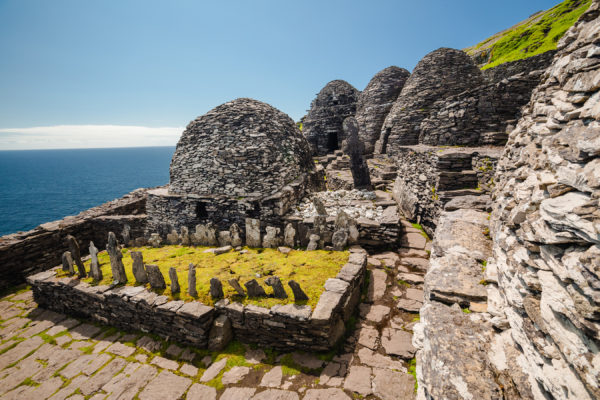 Tourism Ireland's billboard was launched into space using a weather balloon, reaching a peak altitude of 33,390m or 20.75 miles, where the billboard was captured in a photograph and short video.
Due to the lateral movement in the atmosphere in line with the rotation of the earth, the balloon fell back down to earth once it reached its peak to a similar co-ordinate to those of launch – where the materials were then recovered.
About the Wild Atlantic Way
Ireland's Wild Atlantic Way is the longest defined coastal route in the world at 2,500km (1,700 miles) in length.
source: Ireland.com