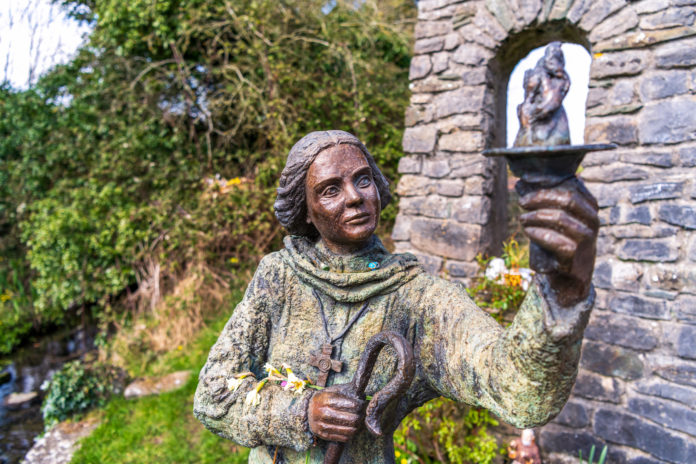 A new public holiday in February jointly celebrates St Brigid and the Celtic festival of Imbolc, which marks the beginning of spring.
Traditionally, St Brigid's Day and Imbolc are marked in Ireland on 1 February, but the new public holiday will fall annually on the first Monday of February (6 February this year).

The holiday is an opportunity to celebrate the values of St Brigid, one of the three great patron saints of Ireland, as well as marking Imbolc, one of the four Celtic seasonal festivals. The others – Bealtaine in May, Lughnasa in August and Samhain in October – are already public holidays.

Kildare, where St Brigid founded a nunnery, is the place most associated with the saint and a programme of events will roll out there from 31 January to 7 February in her honour.

The Féile Bríde (Brigid's Festival) will present a feast of poetry, legend, sacred dance, music and song.

On 31 January, a candlelight pilgrimage will process from The Irish National Stud past St Brigid's Wayside Well to St Brigid's Garden Well. There will also be a series of illuminations across the town.

Throughout the month of February, re-imagined Brigid pages from the lost Book of Kildare – an early Christian manuscript – will be on display at the Christian spirituality centre Solas Bhríde. The artwork has been created by local artist Josephine Hardiman.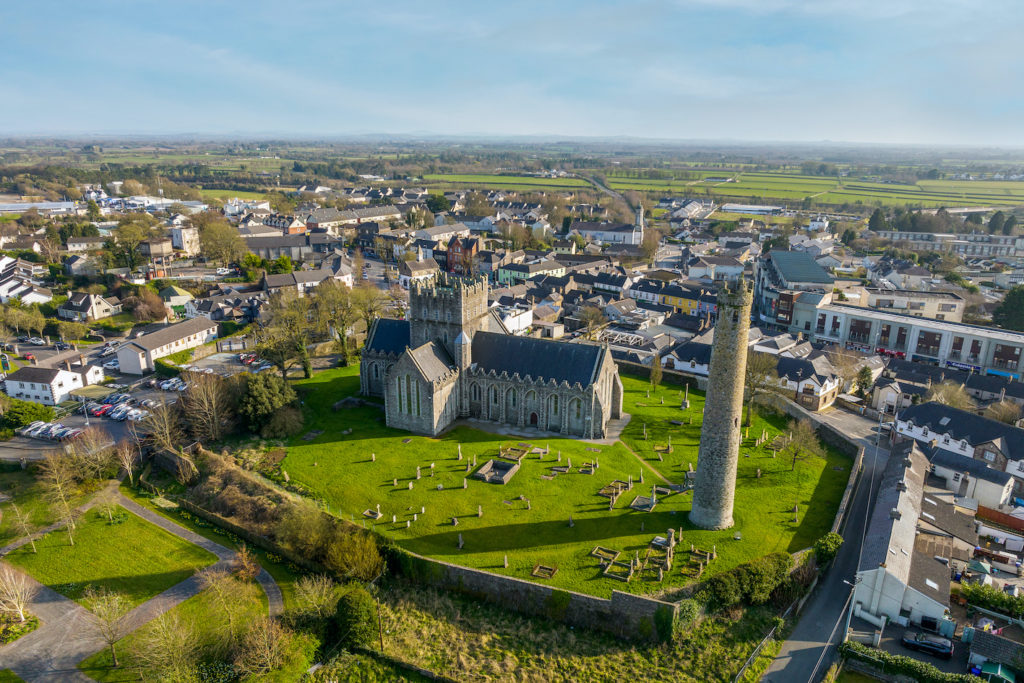 St Brigid's Cathedral and Round Tower, Co. Kildare (Gareth Wray).
In the lead-up to St Brigid's day in Ireland people traditionally weave four-pronged crosses made from rushes, which they display in their homes to ward off evil. A workshop teaching the skill will take place on 1 February at Solas Bhríde and there will also be a talk on customs and traditions associated with the saint.

Other events will include talks, craft workshops, a peace conference, a concert featuring singer, composer and Eurovision Song Contest winner Eimear Quinn, and an emotive light and fire walk.

Hailed as a champion of faith and spirituality, biodiversity and sustainability, arts and culture, social justice, peace, hospitality and education, St Brigid has a lasting relevance in today's world.

Known by names such as Brigid of Kildare and Mary of the Gael, she is predominant among the many inspiring and powerful women who have shaped Ireland's story.

While 2023's events celebrate the new public holiday, 2024 will see much more extensive local, national and international events to commemorate the 1500th anniversary of the death of Brigid of Kildare.

A visit to Kildare should include stopping at St Brigid's Cathedral and Round Tower or the heritage centre to enjoy a virtual reality tour of the town's history. Here you will meet not only St Brigid but also the pre-Christian goddess Brigid, as well as other characters from Ireland's Celtic mythology and medieval past.

Elsewhere across Ireland the new holiday will be enjoyed in a myriad of ways with people making the most of Ireland's gorgeous landscape and bustling towns and cities.

www.ireland.com