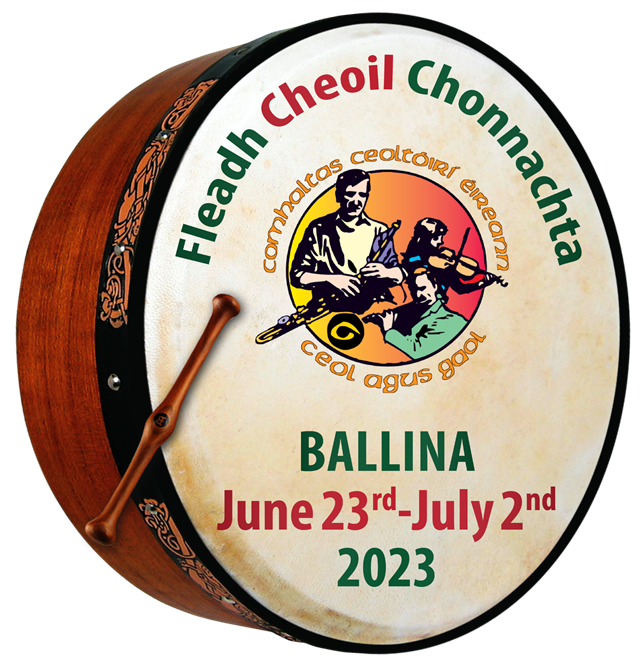 Eamonn Ceannt's set of Uilleann Pipes will be transported from the Curragh Camp Military Museum on June 28th and put on display for the Connacht Fleadh in Ballina, and if there is a requirement for this most historical set of Uilleann Pipes to be played, this will be facilitated.
Ceannt's grand-niece Mary Gallagher will present a lecture on Connacht man Eamonn Ceannt on June 28th in the "Jackie Clarke Collection" focusing on his Irish Cultural legacy.
Curator of the "Jackie Clarke Collection" Annie Marie Forbes said "This is a wonderful privilege for Ballina to get the pipes"
"It will most certainly do wonders for the "Jackie Clarke Collection" and during our own 10 years anniversary, this year it couldn't be more fitting".
On St Patrick's Day 1916, Éamonn Ceannt played his Uilleann Pipes for the last time in public. He was executed on the 8th May 1916.
His pipes are on permanent display in the Curragh Camp Military Museum.
Éamonn Ceannt was also a talented actor and played the blind piper in Douglas Hyde's play "Casadh an tSugain" and the play is earmarked for the Fleadh.
There is an Uilleann Piping event confirmed for Sunday June 25th in "The Merry Monk" Ballina with a demonstration on the making of the Uilleann Pipes by Pipe-Maker John Butler followed by a try-out the pipes by Na Piobairi Uilleann and a lecture on Uilleann Piping in Co Mayo over the past two centuries by historian Michael Kelly.
Fiddle player Bríd Harper and Dermot Byrnes Accordeon will give master classes.
A tribute night for the late accordion player Peter Gallagher will take place on Thursday June 29th in the "Merry Monk"
Numerous other events are also planned including a street festival and a busking competition.
The Fleadh runs from June 23rd – July 2nd.
Further information from Eamonn Walsh Tel: 087-2775317 or email vippiper@eircom.net