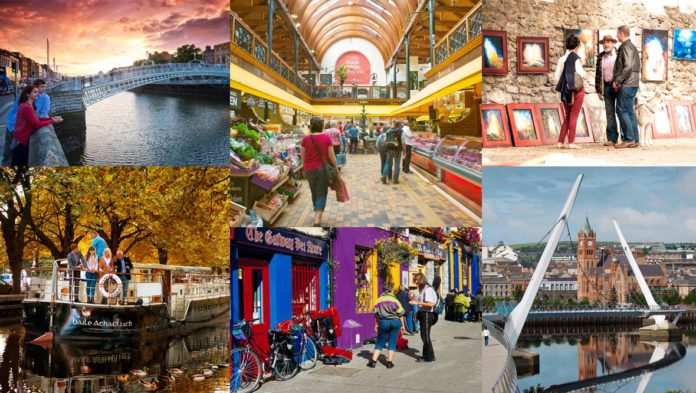 Buzzing streets, easy-going locals and culture around every corner – Ireland's cities are all about personality.
When it comes to cities, you'll find that small is mighty here in Ireland. From the busy streets of Dublin, Ireland's capital city, to the colourful character of Galway city, there's a blend of modern living and time-old tradition everywhere. In Northern Ireland, the bustling capital of Belfast beckons with Titanic tales, delicious food at St George's Market and charming pubs around every corner.
Trace the footsteps of Vikings in Waterford city, a medieval metropolis home to the Viking Triangle and its trio of Waterford Treasures museums. In the southwest, Cork city is a kaleidoscope of cosmopolitan style and maritime heritage. Meanwhile, the former UK City of Culture, Derry~Londonderry, celebrates the 400th anniversary of its ancient city walls, with everything from crafts, traditional music and dance, to one of the best Halloween festivals in the world tucked in between.
There is one thing that binds our 11 cities together, though – you know there'll always be a warm welcome waiting for you wherever you're heading!
DUBLIN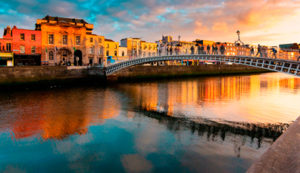 Welcome to Dublin, a lively capital city that's as intimate as a village and as friendly as your local Irish pub. With its seamless blend of classic visitor sights, excellent social scene and the natural playgrounds of Dublin Bay and the Dublin Mountains framing it on all sides, this laidback city is an adventure in itself.
Want to catch some local talent? Make your way to a gig. Feeling hungry? Indulge in old Dublin favourites at The Woollen Mills. And if you want to slow the pace a little, stroll the city's charming coastal villages like Howth or Dalkey or follow one of the Dublin Discovery Trails to uncover the city's secrets. You see, Dublin is all about the muse behind the music, the craic (fun) of the comedy, the intimate feel of this urban hub. And, of course, the people! Dublin has been named Europe's friendliest city twice by TripAdvisor for good reason. So grab a pint, strike up a conversation, and settle in for the experience of a lifetime.
BELFAST

Welcome to Belfast – or "how 'bout ye", as they say here! This modern city is an eclectic medley of cultural treasures, with its mix of Victorian grandeur, industrial grit and living history.
At Titanic Belfast, delve into where it all began for the Ship of Dreams; or take a journey through the city's past to its vibrant present at the visitor exhibition in imposing Belfast City Hall. If you're hungry, Belfast is stuffed with delectable delis and bakeries, or you can get a taste of everything at the world-famous St George's Market (open Friday to Sunday).
Outside the city, you can follow in the footsteps of legends at the Giant's Causeway, dive into an exciting range of watersports at beautiful Strangford Lough, or wield your broadsword like a member of the Kingsguard on a Game of Thrones® locations tour. And as the sun begins to set on another adventure-filled Belfast day, the city dons a whole new face for a night of music and merriment. Come this way…
GALWAY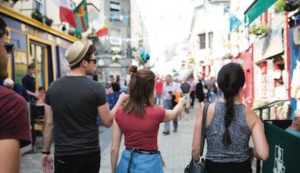 Galwegians revel in enjoying themselves. Right in the middle of the Wild Atlantic Way, the city has a reputation for artistic creativity and an infectious up-tempo vibe that's played out in a full calendar of festivals and events. From music and horseracing to literature and oysters – Galway knows how to celebrate.
Throughout the year there's a party atmosphere that gives this place a special edge. It's no wonder people pour into the hopping bars, traditional pubs and fantastic restaurants every weekend.
Brightly painted pubs heave with live music, while cafés offer front-row seats for observing street performers…
LONELY PLANET
The flamboyant arts scene attracts visitors from all over the world, with a whirlwind of activity that includes the much-trumpeted Galway International Arts Festival and the indulgent Galway International Oyster and Seafood Festival.
And if it's social glamour you're after, then don a fancy hat at the summer Galway Races, when 250,000 people converge at the Galway Racecourse for equestrian high-jinks that last a whole week.
CORK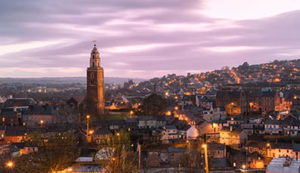 Is Cork the best place in the world? The locals certainly think so. One thing you'll notice about this breezy, cosmopolitan city in Ireland's southwest is that it inspires a devotion in its dwellers that no other place can rival.
Sitting proudly on an island in the middle of the River Lee, Cork is a bustling collection of cool coffee shops, vibrant art galleries, unusual museums and seriously good pubs. Despite being a city, there's a decidedly towny feel here – life is laidback, nothing is too much hassle. Pleasantly compact, friendly, and with a wry sense of humour, Cork does things its own way whether it's jazz festivals or craft beers.
LIMERICK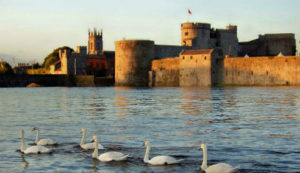 An ancient city on the banks of the mighty River Shannon, Limerick is quirky, vibrant and utterly individual. From its beautiful Georgian architecture and grand museums to its rugby-obsessed locals, it will win you over with its unique charm.
Ireland's first City of Culture, Limerick's rich cultural life can be seen in world-renowned museums, such as the Hunt Museum, as well as the Limerick City Gallery of Art, housed in the historic Carnegie Building. It's got an incredible festival scene, too – from its vibrant St Patrick's Day celebrations to the annual Richard Harris International Film Festival.
DERRY ~ LONDONDERRY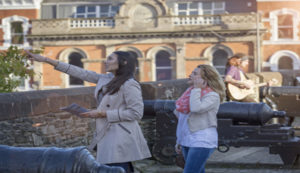 Stand on the city walls in Derry~Londonderry and you'll feel it. History is all around you. The very walls beneath you were built over 400 years ago. Look over to the city's Bogside area and you'll see history literally written on the walls in those famous murals. Traditional music spills out onto the streets from cosy pubs, museums tell stories of times past and people still celebrate ancient festivals.
But there's more to this place than its past. This is a vibrant modern city with a cutting-edge food scene, an exciting cultural life and a pretty impressive ability to enjoy life. Here, where the Wild Atlantic Way meets the Causeway Coastal Route, you can discover Derry~Londonderry – and you can see history come to life.
ARMAGH

It's hard not to be impressed by Armagh's lineage. After all, this ancient city packs in the history, and the hilly streets and lanes, elaborate doorways and extravagant architecture give it a distinct air of intrigue. Plus it's only one hour from Belfast city.
Sacred places
Interested in St Patrick? Then you'll love Armagh where the saint's legacy is still strong. Patrick reputedly had a stone church built on a hill here back in 445AD. And at this very spot, where St Patrick's Church of Ireland Cathedral now stands, you can descend to a crypt dating from the Middle Ages to discover treasures including stone carvings of people and animals.
Atop a hill on the other side of the valley is the twin-spired Roman Catholic Cathedral also dedicated to St Patrick. And you can discover even more about Armagh's sacred history when you venture outside the city limits. Visit the place from which Ulster's ancient kings once ruled: Emain Macha (Navan Fort), which boasts a fascinating visitor centre.
WATERFORD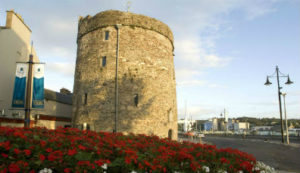 It's Ireland's oldest city, and despite boasting a history of over 1,000 years, Waterford just keeps coming out with more surprises. Ancient Viking creations, Norman constructs and glittering expanses of immaculately crafted crystal – step in to this glittering gem in Ireland's Ancient East, and discover the not-so-secret treasures that make it truly special.
The crystal city
At the heart and soul of Waterford is the world-renowned Waterford Crystal. Since 1783, the factory has been crafting elegant crystal creations, and a host of craftsmen, glass blowers, cutters and engravers still work in Waterford to this day. Every day, two tons of molten crystal are shaped into the impossible and beautiful objects that give Waterford crystal its reputation for artistry around the globe.
LISBURN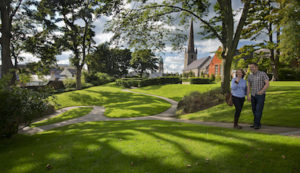 Linen is just one part of the tapestry of city life in Lisburn, but it's an interesting one. Favoured by European royalty, Irish linen was the fabric chosen for the napkins on the Titanic, and was even used in Neil Armstrong's parachute!
A distinguished history spanning more than 400 years means Lisburn has plenty more stories up its (linen) sleeve for visitors.
The old and the new
Lisburn city sits southwest of Belfast, in a green fertile valley just beside the river Lagan. It has the peppy step of a young city, as it received its city's status in 2002 from Queen Elizabeth during her Golden Jubilee Celebrations. And yet its pleasant streetscape has remained largely unchanged since the 18th century thanks to conserved buildings.
The city's strollable and car-free city centre is often crowded with shoppers heading for Bow Street Mall and the Georgian-style Lisburn Square. Specialty coffee houses and honest-to-goodness home bakeries, such as Windsor and Jeffers, are great stop-offs long the way, while the Yellow Door Deli is the go-to spot for fresh local ingredients.
KILKENNY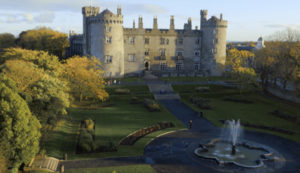 Kilkenny is famous for many things: its majestic creeper-clad castle; a bustling crafts industry; cobbled lanes and secret passages; 1,000 years of history and cracking festivals.
This magical combination of culture and entertainment that attracts so many people to this captivating heritage city, right in the centre of Ireland's Ancient East and just 90 minutes south of Dublin.
KILKENNY: 3 THINGS TO DO
Black Abbey
Smithwick's Experience Kilkenny
National Craft Gallery
Kilkenny CastleKilkenny Castle
At the heart and soul of medieval Ireland, Kilkenny is famed for its electric atmosphere played out in its maze of narrow Norman alleyways. Twisting and turning around abbeys, cathedrals and crumbling city walls, there's even an early 12th century castle dropped in the middle of it all. It's surrounded by beautiful gardens that attract artistic locals, giddy kids and chilled-out tourists on sunny days.
Kilkenny might be small, but it's certainly big on architectural magnificence. Wander around and you'll come across the 6th-century St Canice's Round Tower; the 16th-century Shea Alms House; and the 18th-century Thosel, which now serves as Kilkenny's City Hall.
NEWRY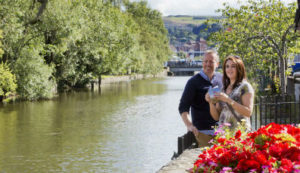 An incredible past and an exciting future
Known as the Gateway to the North, Newry sits snugly amidst the natural splendour of the Mourne Mountains and the Ring of Gullion. It's at the very heart of the Home of St Patrick, on the borders of Game of Thrones® Territory, and just a short trip away from the fairytale landscapes of Ireland's Ancient East.
A heady mix of retro and modern gives this city a distinct edge, and Newry has firmly established itself as shopping heaven with locals on the island of Ireland. One of Northern Ireland's newest city it may be, but the past makes up an integral part of Newry's modern-day character. And there's a lot of "past" on offer – after all, human settlement here dates back to 4,000BC.
In the 19th century, Newry was a bustling trading port, a place of merchants, markets and noisy city quays. A link to the city's industrious beginnings can be seen in its place names: Buttercrane Quay, Canal Boat Street and Custom House Quay. A flourish of rejuvenation means many historically significant buildings are intact once more, each with a little tale of their own.
Source: Tourism Ireland