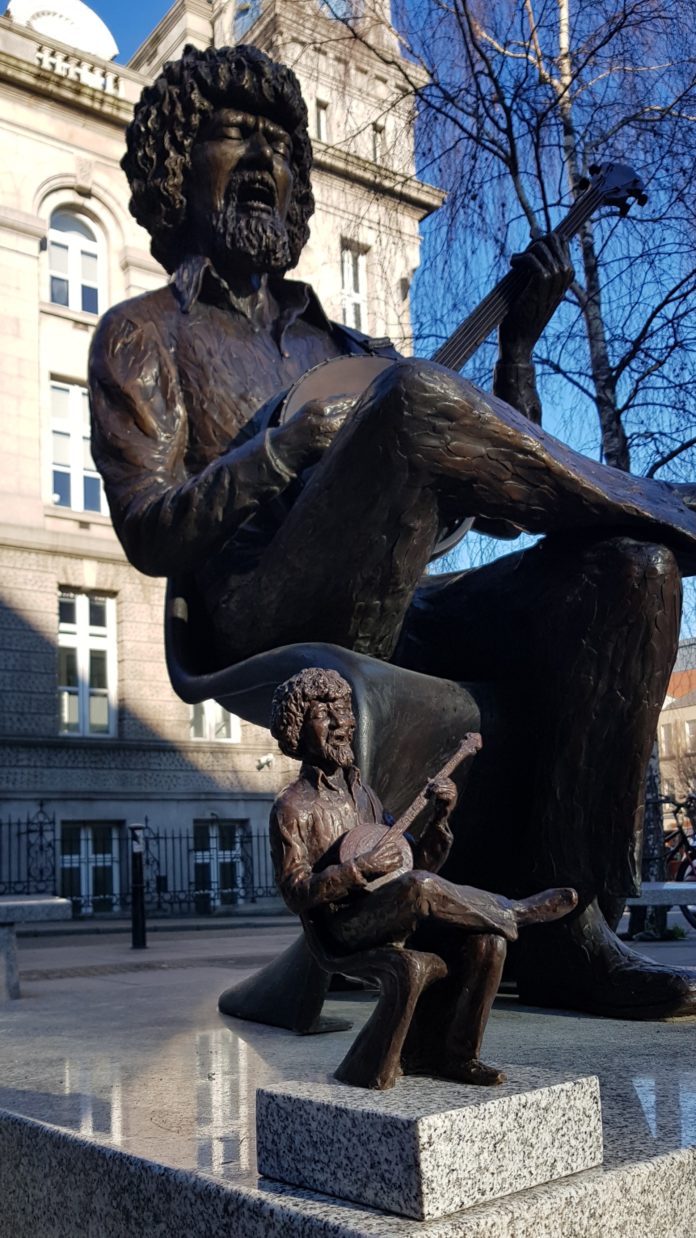 John Coll's recently unveiled statue of Luke Kelly is now available in a maquette version, also by Coll, at The Kenny Gallery, Galway.
This is a very special limited bronze edition of the new monument to Luke Kelly by artist John Coll.
The wonderful life-size bronze of Luke Kelly is now sited in South King Street in Dublin, and The Kenny Gallery are delighted to offer the artist's limited maquette version set on the same stone base as his street sculpture. Two statues honouring Dublin-born singer Luke Kelly, were unveiled on the 30th January last. The legendary folk musician died on the same day in 1984, and he is now doubly immortalised by artists John Coll and Vera Klute.
This beautiful edition is strictly limited to 35 only.
The work, as the original, is cast in bronze, and is issued in a strict edition of 35. It's dimensions are 35x15x15cm and it is attractively priced at €3,750.
The Kenny Gallery are very happy to arrange shipping worldwide.
Those interested can inquire for details – Tel: +353 (0)91 709 350 (Ext.2) or email: art@kennys.ie