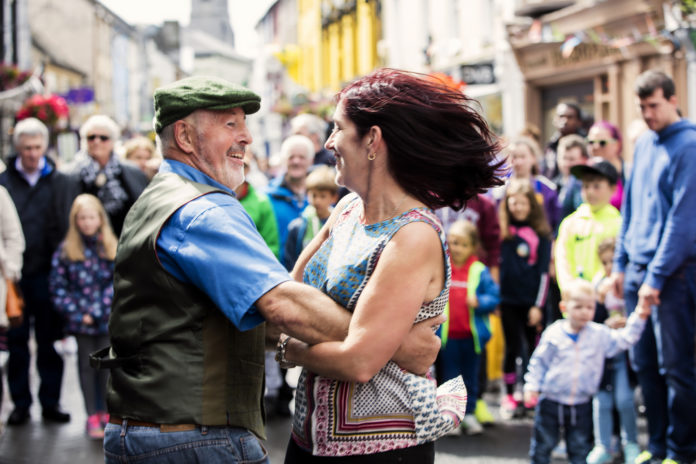 The Fleadh Cheoil na hÉireann, the biggest event on the international Irish music and cultural calendar, takes place this August in Mullingar, County Westmeath.
Returning this summer after a two-year hiatus due to the pandemic, the Fleadh Cheoil na hÉireann will take place from 31 July – 7 August in Ireland's midlands, known as the Hidden Heartlands.

Nothing beats the festival atmosphere of the 'all-Ireland Fleadh'. The exciting, family-friendly week of Irish cultural entertainment features lively music competitions, hundreds of pub and street sessions, concerts, singing, dancing, busking, marching and céilí bands, as well as fun days, street theatre, tours and more.


The world's largest annual celebration of Irish music, language, song and dance is expected to draw nearly half a million music and Irish culture fans to Mullingar. The event is being celebrated as 'The Homecoming' given the town is where Comhaltas Ceoltóirí Éireann, the country's largest and most influential traditional cultural organisation, was founded in 1951.

The festival week will be opened by the Irish President, Michael D Higgins, with some 150 competitions in music, song, dance and the Irish language regarded as the centrepiece.

The town's main thoroughfares will be given over to musicians playing traditional music with the aim of allowing friends to meet and share tunes in the unique setting of the Fleadh Cheoil na hÉireann. Mullingar's central town park will be reserved for all forms of street entertainment, including dance troupes, magicians, comedians, street performers and buskers.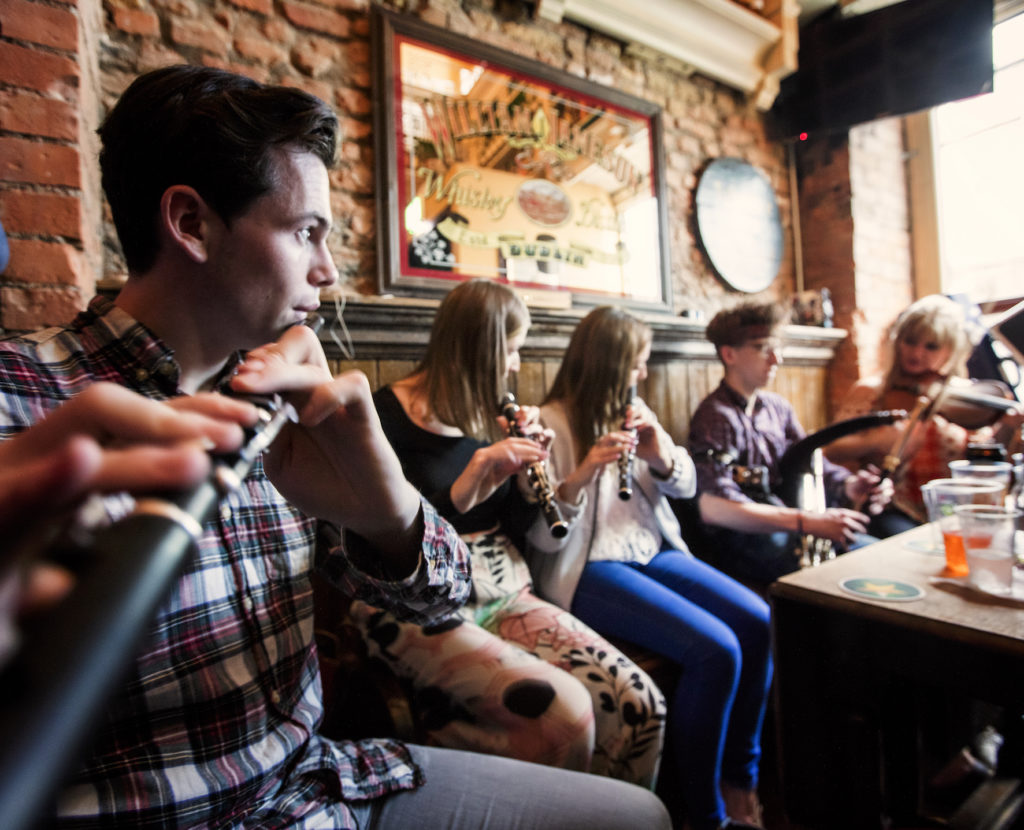 Fleadh session
Two 'Gig Rigs' will also be set up in the town, and there will be performances and cultural events in various venues, including churches, band halls and the town's arts centre.

The Fleadh will include performances from a slew of Irish musical talent, including button accordionist Sharon Shannon, top County Clare fiddler Martin Hayes and the Common Ground Ensemble, the Bridge Céili Band, Daithí Gormley, Frankie Gavin and Catherine McHugh.

Also performing will be Scottish five-piece Ímar, Téada and Seamus Begley, as well as Sean Keane, Emmett Cahill, Anúna, Damien Mullane, Moxie and the legendary Kilfenora Céili Band.

Over 60 master performers will tutor over 700 students at Scoil Éigse (1 – 5 August) during the Fleadh. This international summer school provides intensive tuition in the Irish traditional arts, as well as workshops, recitals and sessions – pre-registration is required for the classes.

Mullingar is an important town in Ireland's Hidden Heartlands, a beautifully unspoiled part of the country where life moves at its own pace. Surrounded by mythical landscapes and boasting a thriving foodie scene, the town is on the Royal Canal Greenway, the longest greenway on the island of Ireland.

Before, during or after the Fleadh, the area will make the ultimate summer escape for music fans and culture seekers alike.

www.ireland.com