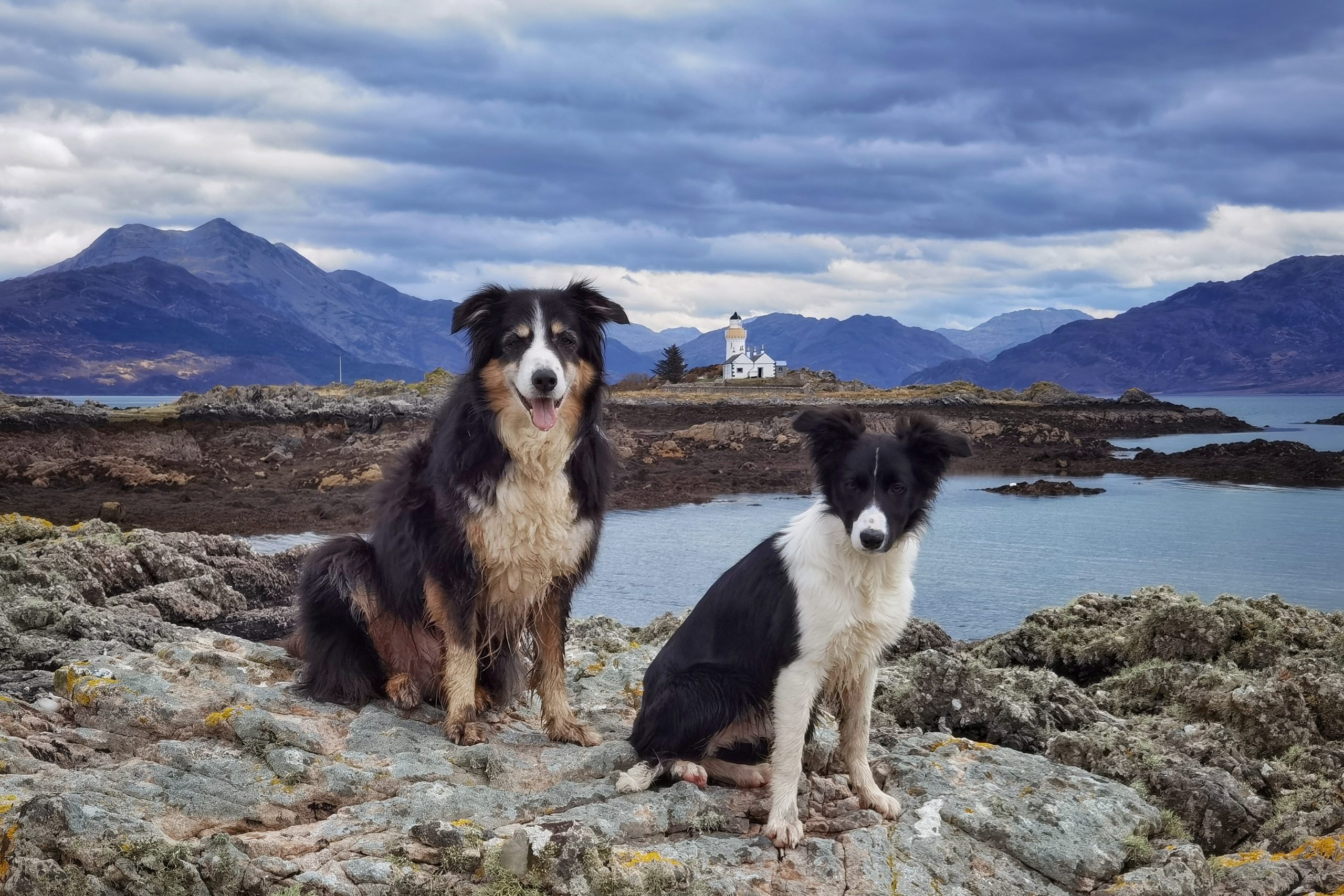 Iggy and Frida made no bones about enjoying their week among the hills and heather
"Knowing that I had a busy Summer and Autumn approaching, I decided to bring Iggy away for her first overseas holiday.
We left Falcarragh on the evening of March 30 for our night sailing to Scotland. The Isle of Skye was going to be the main destination for the 7 – 10 day trip.
"We hit the road on this date, as it would be pre-tourist season and pre-midge season too.
Upon hearing that we were coming to the island, Hotel Eilean Iarmain offered us 2 nights in their beautifully restored "Steadings."
Skye is absolutely stunning and is a dream location for photographers, painters, walkers, hikers, wildlife enthusiasts and also for those who want to immerse themselves in the Gaelic language.
On route to the island, myself and Iggy took the chairlift up to Glencoe Ski Resort and the following day, the cable car to the top of Aonach Mòr, which is next to Ben Nevis. So many places were very welcoming of Iggy, when they were told of her ambassadorial role back in Donegal, along the Wild Atlantic Way (WAW) and Ireland.

Iggy's connections to Marilyn Monroe might have been mentioned a few times too. We got to enjoy a nice mini hike around Glenfinnan Viaduct, the one which featured in the Harry Potter film, before heading to Mallaig for the ferry to Armadale,Skye.
Highlights on the island were firstly, the hospitality and the food.
Then we drove all around to Sleat, Sligachan, Trotternish, Fairy Glen, The Quiraing, The Giant MacAskill Museum in Dunvegan, The Fairy Pools and Glenbrittle.
A standout highlight amongst all of that, was myself and Iggy's spin out to Lock Coruisk."
To find out what happened in Loch Coruisk, please check back here….
James O'Donnell is a photographer who lives in Falcarragh with his two dogs Iggy and Frida.
Celtic Canada with the permission of The Donegal Live team is sharing their journey…
Credit: The donegallive.com team are running a travel blog from Mr O'Donnell in the Donegal Democrat over the course of the next few weeks.