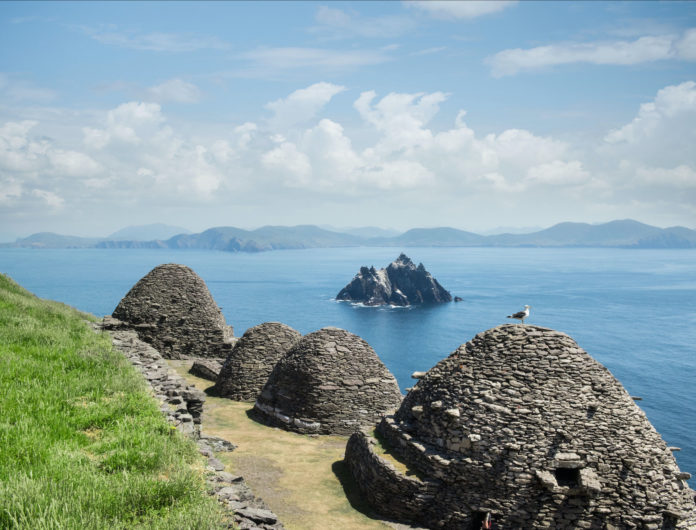 Get into the spirit of St Patrick's Day by enjoying some top Irish entertainment.
If you can't make the party, or just prefer to celebrate St Patrick's Day in a quieter way, you're in luck. Keep reading for some great picks of Irish movies, music artists and books that will put you in the perfect mood to celebrate Ireland's national holiday.

The best Irish movies to watch on St Patrick's Day
Choose from a host of world-class movies that capture the island of Ireland's gorgeous scenery, the sharp wit of its people and its fascinating history.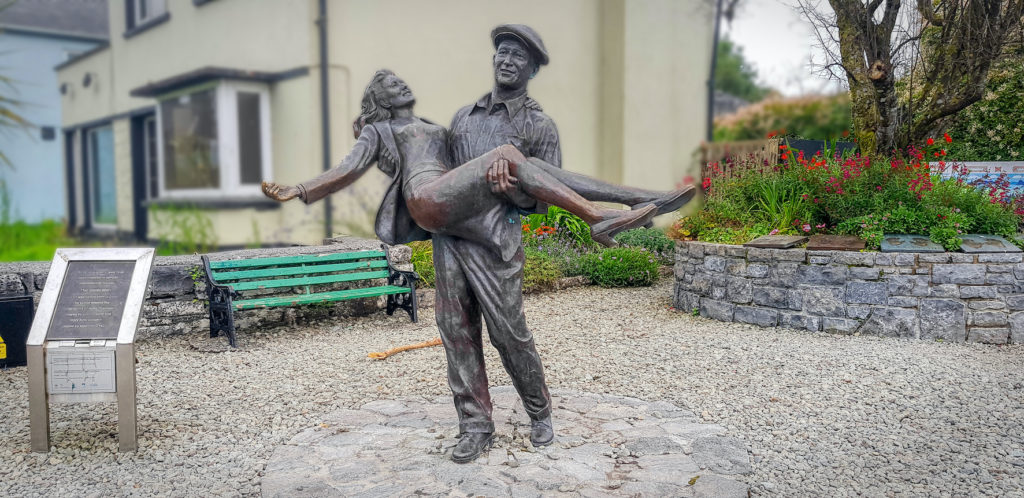 You can't fail to be beguiled by one of the best-loved Irish movies, The Quiet Man, featuring the spectacular landscape of Connemara playing a leading role alongside John Wayne and Maureen O' Hara
. Of the same vintage is the famous Darby O Gill and the Little People, an entertaining film full of leprechaun magic and wit that will immerse you in Irish folklore.

If a fine romance is your soft spot, settle down with PS I Love You or the award-winning Brooklyn, both of which feature beautiful backdrops in Ireland's Ancient East.

For fans of musicals, great choices include the Oscar-winning Once, the quirky Sing Street, and of course the vibrant and unforgettable The Commitments, all set in Dublin.

To delve into the history of Ireland don't miss The Wind that Shakes the Barley – winner of the Palme d'Or at the Cannes Film Festival – and the Oscar-tipped 2022 movie Belfast.

Or for pure escapism head to a galaxy far, far away in Star Wars: The Force Awakens and The Last Jedi, where you will actually find yourself in the west of Ireland, most memorably on the dramatic UNESCO World Heritage Site of Skellig Michael.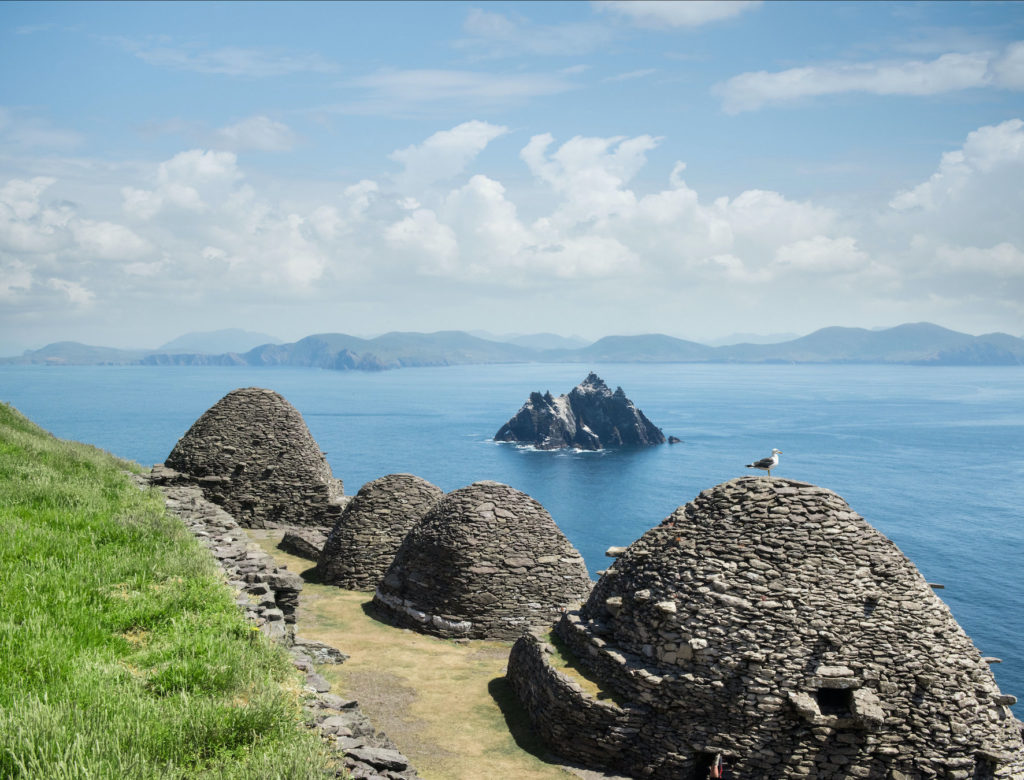 Irish music to get you in the mood for St Patrick's Day
A great way to get into the spirit of St Patrick's Day is to create an Irish music playlist. From classics such as 'Whiskey in the Jar', 'The Wild Rover' and 'Fields of Athenry' to modern hits from bands such as Westlife, Picture This and Snow Patrol, there are plenty of great Irish songs to choose from.

Be sure to include trad music royalty such as The Dubliners and the Pogues, folk artist Christy Moore and new-age masters Clannad.

Mix it up with some U2, Thin Lizzy, Celtic rock by Horslips, and a splash of indie pop from the Cranberries. And save a spot for singer-songwriters Cian Ducrot, and Ocean Tisdall, recently listed as 'Ones to Watch in 2022' by Universal Music.

If you'll be in London, New York or Berlin on St Patrick's Day grab the chance to watch some of Ireland's top and emerging talent at the Green Button Festival.

The unique digital festival will enable people to interact with billboards to trigger a play of superb recorded performances by top Irish artists at scenic spots around the island.

Tune in to the likes of Hothouse Flowers at Temple Bar in Dublin, Ailbhe Reddy at Dublin Castle, The Pale in Derry~Londonderry and Clannad & Denise Chaila in County Donegal.

Also available on screen will be acts such as Riverdance, Ryan McMullan, A. Smyth, Gemma Bradley, Kíla, Damien Dempsey & Eamonn De Barra, and Paddy Casey & Kim Hayden.

More soon to be announced big cities are set to join the Green Button Festival, but if you can't make it in person, the festival will be available online at www.ireland.com.

Books by Irish authors to celebrate St Patrick's Day
With four Nobel Laureates among a myriad of renowned writers, Ireland's book choice is second to none.

Experience a literary phenomenon in James Joyce's Ulysses, which this year celebrates the centenary of its publication. To mark it, Dublin is staging a year-long celebration of the work, and the Bloomsday Festival (16 June) – named for the book's lead character Leopold Bloom – promises to be one of the highlights of the year.

Other Irish literary classics that will delight any bookworm include Gulliver's Travels, the famous satire by Jonathan Swift, and Bram Stoker's Dracula which launched a thousand horror movies. Oscar Wilde's only published novel, The Picture of Dorian Gray, is another gothic horror story which has taken its place in the collective consciousness.

Flann O'Brien's At Swim-Two-Birds is considered to be one of the English language's top 100 books, while Nobel prize-winner Samuel Beckett's trilogy of Molloy, Malone Dies and The Unnamable has been called one of the most important pieces of literature of the twentieth century.

A great introduction to the work of acclaimed author Edna O'Brien is her first novel, The Country Girls. Other highly regarded, contemporary female authors include Sally Rooney (Normal People) and Booker prize-winners Anna Burns (Milkman) and Anne Enright (The Gathering).

www.ireland.com