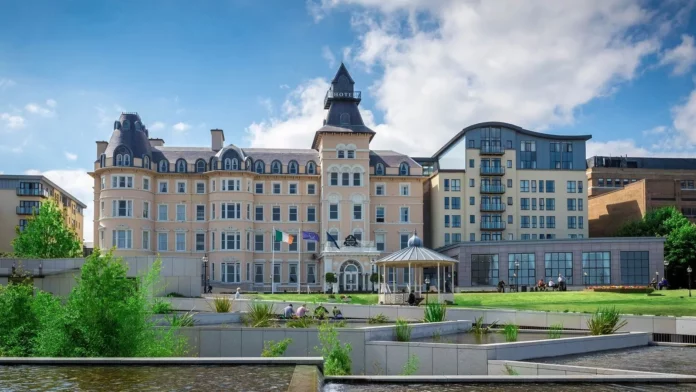 The luxury hotel which is now the Royal Marine Hotel was first built in 1863. Dating back to 1828 however, a hotel known as Hayes Hotel stood on this magnificent site overlooking Dublin Bay. The hotel was purchased by William Dargan, builder of the first Railway in Ireland between Dublin and Kingstown (Dún Laoghaire) and the new Royal Marine was built with part of the old Hayes Hotel incorporated into the new design.
The newly developed Royal Marine Hotel first opened its doors in 1865 and has been a Dublin and Dún Laoghaire Institution ever since.
The Royal Marine Hotel is regarded as one of the finest 4-star hotels in Dublin and has hosted many Heads of State, Kings, Queens and celebrities including old blues eyes Frank Sinatra, Laurel & Hardy and Charlie Chaplin, to name a few. The British Queen Victoria visited Ireland via Dún Laoghaire and enjoyed a 16-course breakfast in the hotel shortly after arriving. The Irish freedom fighter Michael Collins is believed to have hidden out in Room 210 with his partner Kitty Kiernan.
The first line wireless report on a sports event was made in July 1899 when Marconi transmitted a commentary on the Kingstown Regatta. The commentary was made on board a steamboat to the Irish Daily Express in Dublin on 14th August 1923.
Past, Present & Future
The hotel is independently owned and operated by the Neville Family from Co. Wexford, who purchased the hotel in 2003 and completed a complete renovation, restoration and refurbishment programme on the hotel which has produced the magnificent luxury hotel that we have today. Visitors to the Royal Marine will attest to the magnificent and historic feel that remains in the hotel whilst modern influences have been married seamlessly into the new design. With high ceilings, ornate pillars, traditional wide corridors, intricate detail on the cornicing, Victorian staircases and large sash windows welcoming the natural light of the bay, the Royal Marine Hotel reminds us of a bygone era while still adding everything that you expect to find in a luxury hotel of this quality.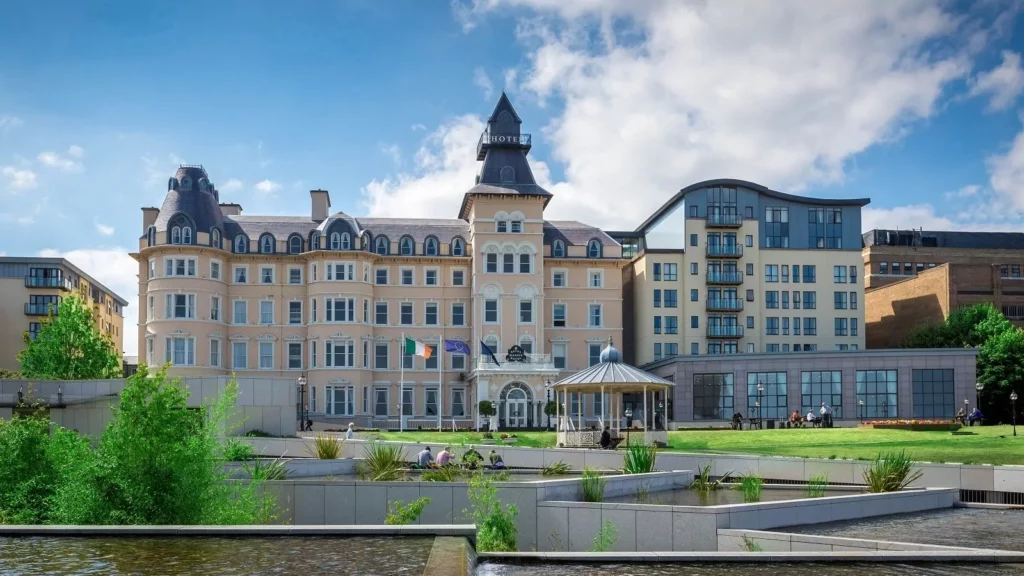 The Neville Family also own and run Druids Glen Hotel & Golf Resort in Wicklow, the Kilkenny River Court Hotel in the Historic City of Kilkenny and the Tower Hotel & Leisure Centre Waterford in the Viking City of Waterford.