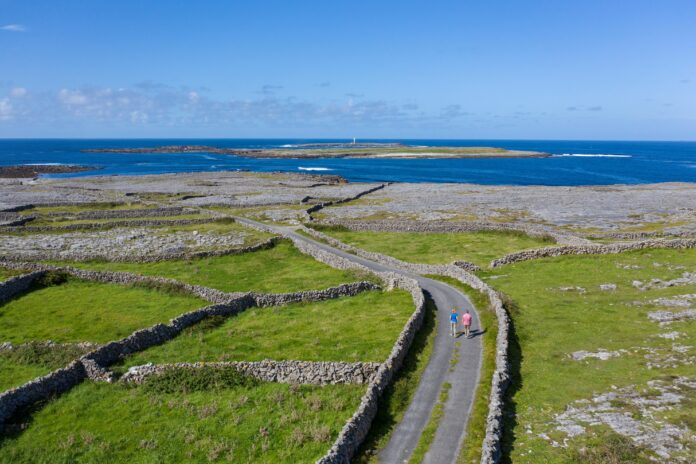 If the Oscar-nominated movie, The Banshees of Inisherin, made you hanker after a home on an idyllic Irish island, your luck is in.
The Irish government has announced that it is offering grants of up to €84,000 to people willing to refurbish vacant or derelict homes on over 20 islands off the spectacular west coast of Ireland.

After refurbishment the homeowners must live in them as the aim is to revitalise the communities on the islands ensuring that they thrive for many years to come.

The islands that lie off Ireland's Wild Atlantic Way are an important part of the country's heritage and many of them are Gaeltacht (Irish speaking) areas. The government wants to protect the unique culture, heritage and environmental richness the islands have to offer.

The new initiative is part of an ambitious 10-year policy that will also see investment in the development of infrastructure on the islands and a wide range of support for the island communities.

The island scheme includes islands in counties Donegal, Sligo, Mayo, Galway and Cork. Among the options that would-be islanders can consider is Inis Mór, which provided the stunning backdrop for the multi-award-winning movie, The Banshees of Inisherin, from Searchlight Pictures.
Arranmore Island, Co Donegal.
The film showcases the incredible scenery of the Wild Atlantic Way and the rugged beauty of the island with its characteristic drystone walls. Inis Mór is also home to significant archaeological monuments such as Dún Aonghusa and the Seven Churches.

Inis Mór is the largest of the three Aran islands but the other two, Inis Meáin and Inis Oírr, are also included in the list. Inis Meáin is home to a knitting company that is bringing modern technology to bear on traditional Aran sweaters.

Other island options include Arranmore, popular for its birdwatching and angling and the only place on earth where rainbow trout breed naturally. Tiny Tory Island, best known for its music and art, is also on the list as is tranquil Inishturk.

And off the coast of County Cork you can choose from seven islands, each with their own unique offering. They include Bere Island, known for its Napoleonic Martello Towers, Heir Island where gourmet cookery courses are run and Sherkin Island, a gorgeous space said to be a melting pot of culture, life and art.

www.ireland.com