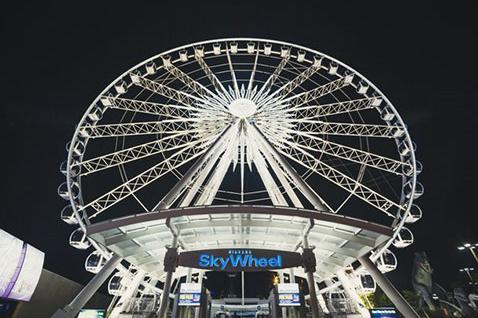 Straddling the United States and Canadian borders, Niagara Falls is made up of three waterfalls (Horseshoe, American and Bridal Veil Falls) that collectively produce a water flow of over 2.8 million litres per second.
Enabling visitors to view Niagara Falls from a birds-eye view, the Niagara SkyWheel provides panoramic, 360-degree views of the waterfalls from above, as well as view of the city and the Niagara River.
For up-to-date information and details on the Niagara SkyWheel, we recommend you visit their website. For information about other places of interest to explore nearby, keep scrolling to see what Destination Ontario recommends.
Some things to do may not be available due to COVID-19.
For the most up-to-date information on where and when it is safe to travel please visit: covid-19.ontario.ca
Source: DestinationOntario.com