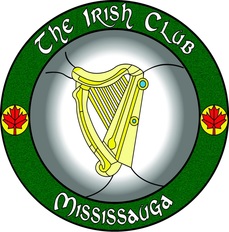 The Irish Club of Mississauga celebrated 25 years of rich history the way the Irish always celebrate, with great fun, food and entertainment.
Saturday November 10 was indeed a Night to Remember.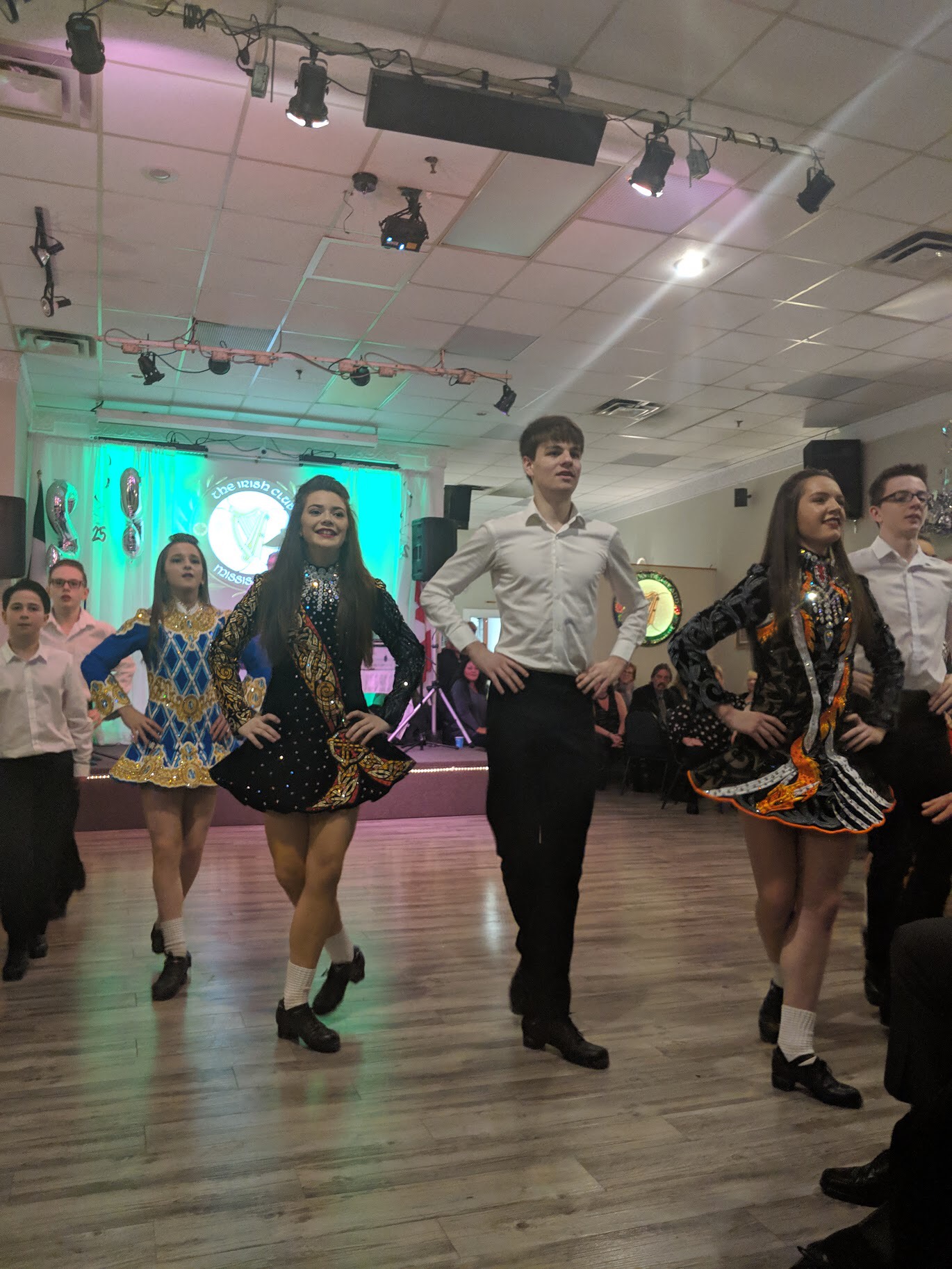 The slide show created by Tommy Porter, brought back so many memories and laughter filled the air as we shared and retold stories of days gone by. "Remember when" was the conversation starter at every table!
Past Presidents, Her Worship Mayor Bonnie Crombie, Council Member Matt Mahoney and MP Ibra Khalid joined in the celebration. Gerry Larkin and Danny Kearns sang the Irish and Canadian national anthems before we had a moment of silence remembering members who were no longer with us.
The multi-talented Hugo Straney was Master of Ceremonies, which was perfect as he shares so much of our club history. Hugo was a master conductor as he welcomed everyone to the club and steered us through the events of the evening and kept us laughing throughout the night.
The first order of business was food and Lennox Donnelly and Filomena Gomes did not disappoint; from Scotch Eggs, to salad, to chicken, no one went hungry, everything was delicious. A little later when we were a little less full, we ate every crumb of our 25th Anniversary cake, kindly donated by Longo's. Who doesn't love strawberries and whipped cream, thank-you Gay Longo!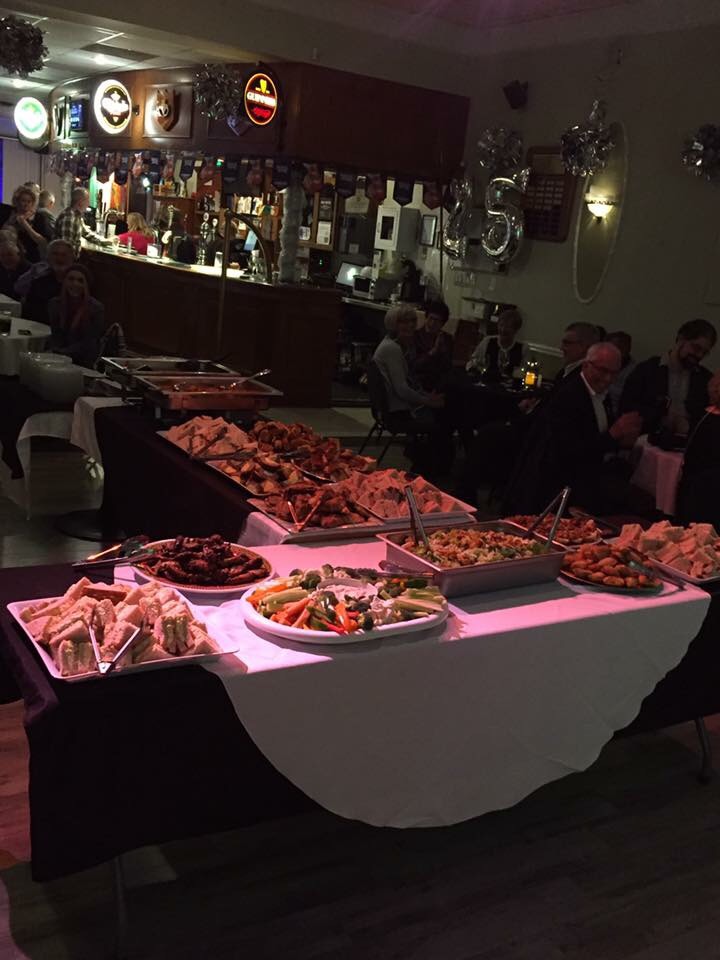 The Goggin School Irish dancers brought the entire room to our feet more than once. They were phenomenal! 3 Men and a Drum belted out tune after tune that kept us all dancing and singing along. Great band!
Thanks to some of our local businesses and vendors. We were able to give away $2,500 in prizes and $1,000 in cash. A special thanks to Joan La Victoire for donating her 50/50 winnings back to the club.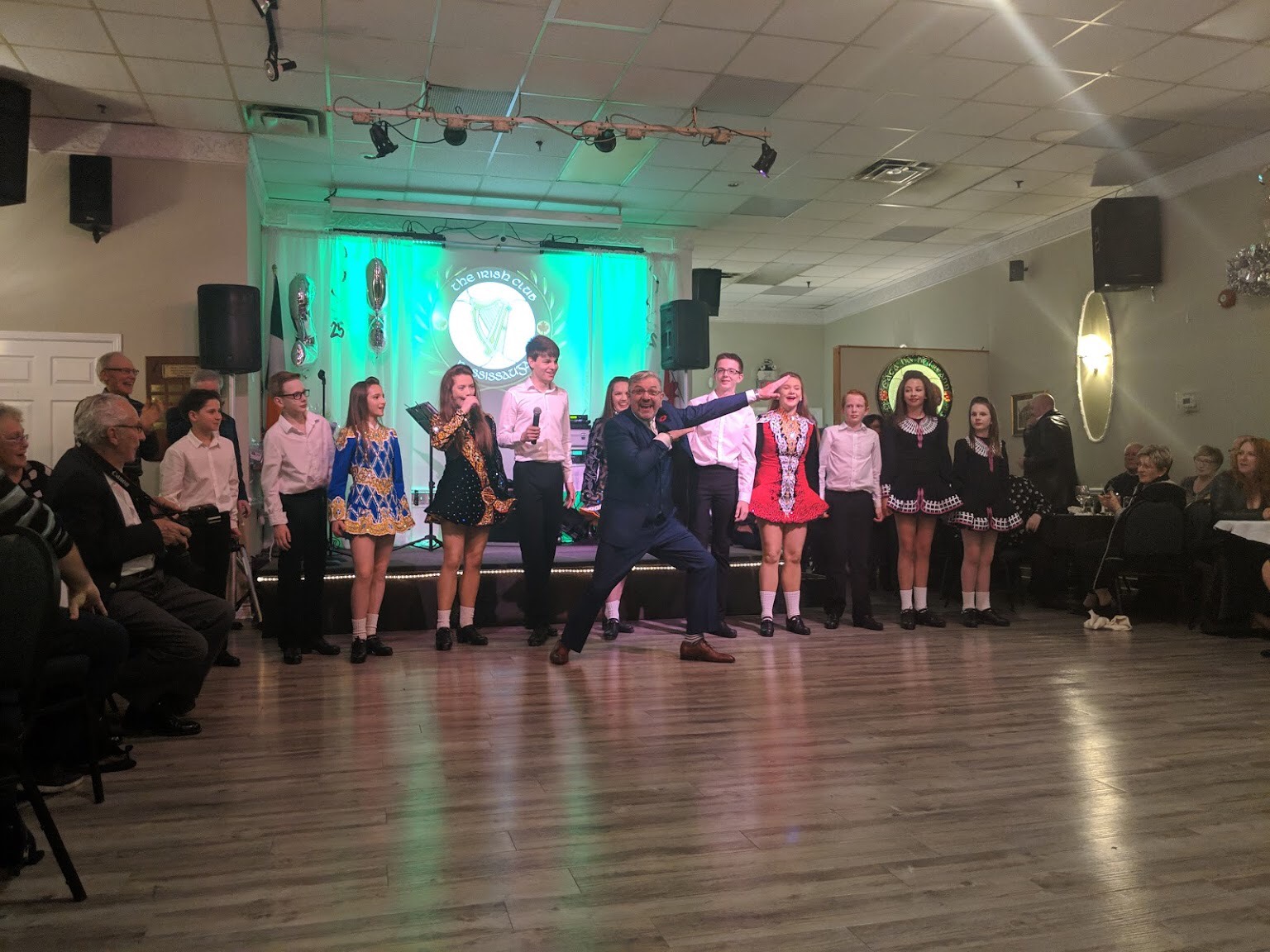 It was as we said, a night to remember. Thanks to everyone who contributed to make it so. Thanks to the membership for your support, not just on Saturday, but all year long, you make this club a family.
Thanks to your Committee who worked tirelessly to make the evening the success it was. Thanks to our decorating team and of course, a big thanks to our bartenders who were kept hopping all night long!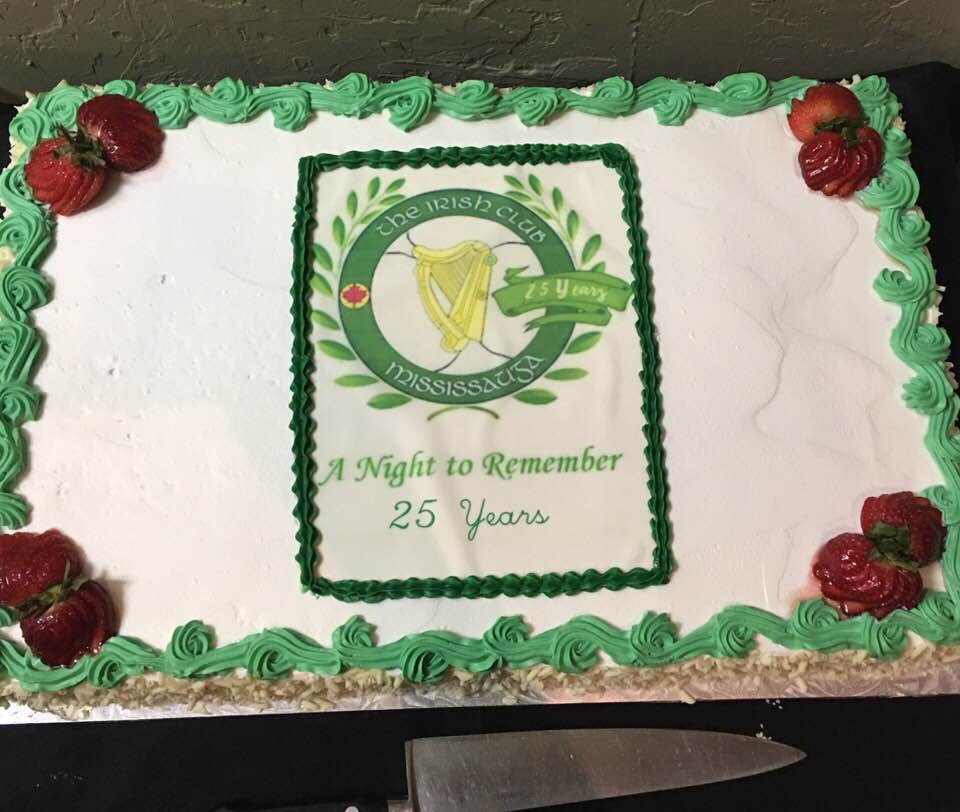 Another memory made – Check! Here's to the next 25 years at The Irish Club of Mississauga.