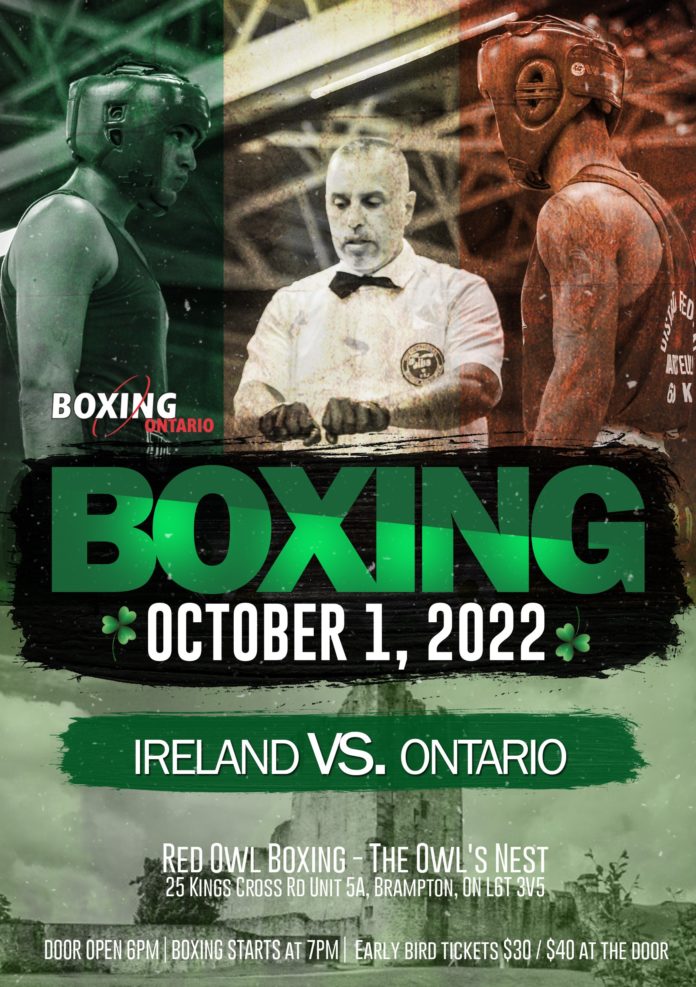 We're going to be holding an event with one of the best Boxing club in Ireland.  The Holy Family Boxing Club are coming over from Drogheda Ireland, and they're matched with Ontario's finest. October 1, 2022 we'll witness one of the most exciting events of the year.
Ontario vs Ireland at Red Owl Boxing Club @ Address: 25 Kings Cross Rd Unit 5A, Brampton, ON L6T 3V5
TICKETS HERE: Ontario vs Ireland Amateur Boxing Show – Red Owl Boxing
The event is a fundraiser for: Camp BUCKO – For more info on Camp BUCKO: Camp Bucko – Burn Camp for Kids in Ontario – Our Programs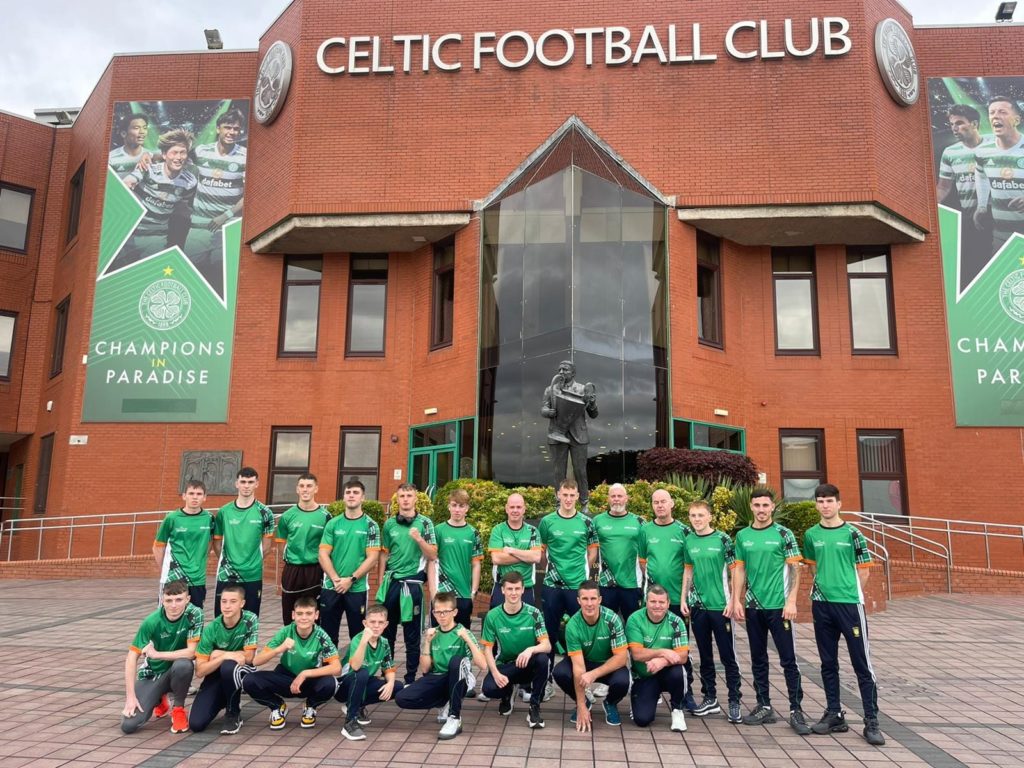 Camp Bucko, provides an opportunity for children recovering from burn injuries to meet other children who share similar feelings and experiences in a camp environment. The camp gives these children temporary freedom from the everyday frustrations, to bond with each other and to build self-esteem to cope with life beyond their injury.