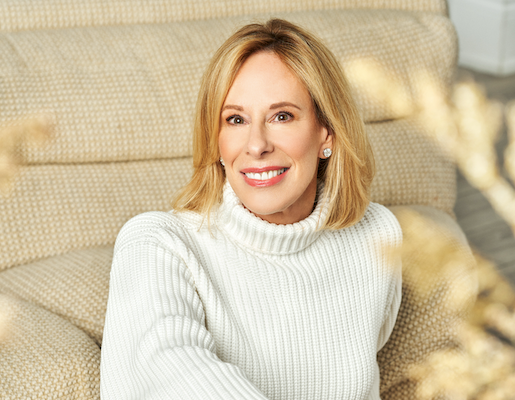 Let's face it: for a whole lot of people the holiday season is far from the most wonderful time of the year. Many are lonely, stressed and depressed. COVID isn't helping matters any — a recent poll found that 50 per cent of Canadians are experiencing worsening mental health since the pandemic, stemming from fear and uncertainty about health, employment, finances and social isolation. And women have been identified as one of the groups most vulnerable to the mental health impacts of COVID-19.
Sandi Treliving, a dedicated philanthropist and leading advocate for mental health is determined to do what she can to improve the wellbeing of women in this country. In 2014, she became a director on the Foundation Board of the Centre for Addiction and Mental Health (CAMH), Canada's leading mental health research hospital, and two years ago, she became one of the founding members of womenmind, a new CAMH initiative comprising a community of donors and thought leaders who are committed to closing the gender gap in mental health to achieve equality in the way that mental health is researched and treated.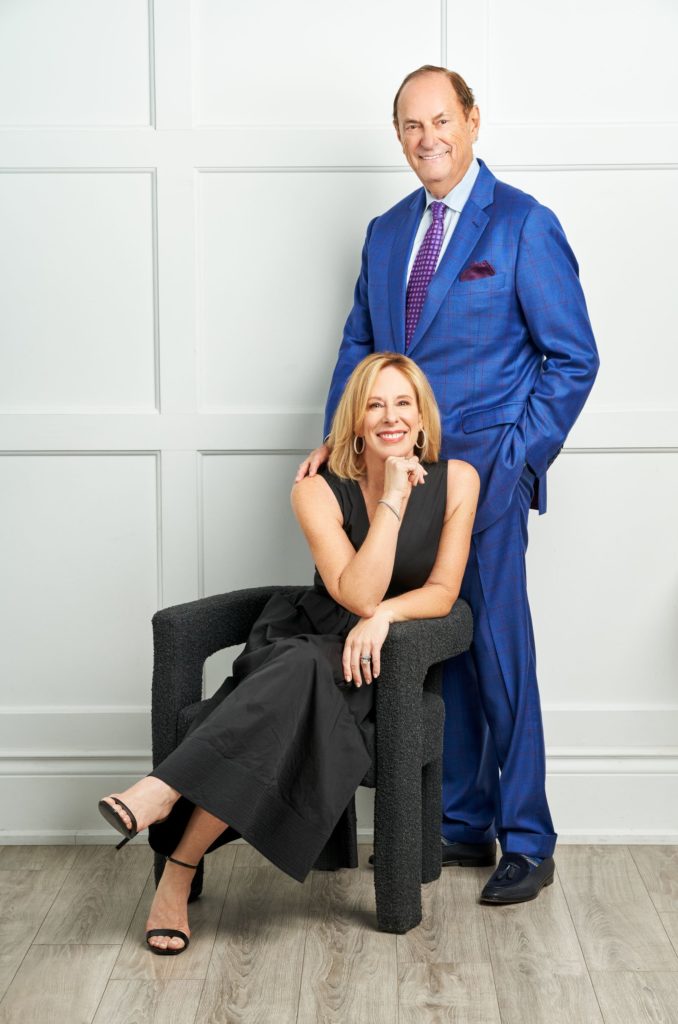 Sandi and her husband Jim Treliving, owner of Boston Pizza International (who is also known as one of the investors on the hit TV show, Dragon's Den), both have Celtic roots, with grandparents from Wales and Ireland. They have a particular fondness for Scotland, where their granddaughter studied medicine at the University of St. Andrews, and Jim, an avid golfer, enjoys hitting the greens in Ireland.
Celtic Canada Magazine sat down with Sandi to learn more about womenmind and why this initiative is so needed right now.
Q. Why is mental health the cause you decided to get behind?
A. "Growing up, I had an older brother with schizophrenia. I saw and experienced firsthand what it was like for a family to be profoundly affected by mental illness. I grew up in a loving family, but there were many challenges along the way. There was little help available for families like ours where someone was struggling with a mental illness. It would take until my brother was in his 30s to get a proper diagnosis and get the antipsychotic medication he desperately needed.
My brother's illness completely changed our life as a family. Early on, I came to understand that mental health is just as important as physical health."
Q. So many people experience mental health issues, yet are reluctant to talk about it. In your work you are trying to erase the stigma — why is that so important?
A. "The more we talk about mental health, the better we will be able to support people and families living with mental illness. So often people suffer in silence and in secret. Let's break down this mystery, and recognize that the brain is an organ, and sometimes organs get sick. The best outcomes happen when we can recognize mental illness as soon as possible and act on it."
Q. Why are women particularly vulnerable to mental health issues?
A. "Thanks to the work being done by CAMH, I've come to understand the massive gender gap that exists in the mental health arena — women face much higher rates of depression, anxiety, trauma and dementia than men.
COVID-19 has magnified the disproportionate burdens women face daily: lack of childcare, limited access to healthcare services, workplace inequities, physical abuse — the list goes on. Lengthy lockdowns also amplified existing mental health issues for many — anxiety and depression are at an all-time high. This is why the time for womenmind is now."
Q. womenmind supports female scientists. Why is that so important?
A. "Mental health treatments are not equitably studied on women. Women's health research overall is underfunded, underrepresented, and is overall lagging within the field of mental health.
As a result, we know so much less about female physiology than male physiology. At the same time, women in science face biases as they work to advance their careers. womenmind is recruiting and advancing female scientists and supporting them in their work — I truly believe this will eventually result in groundbreaking discoveries in the field of mental health."
Q. What has womenmind achieved thus far?
A. "Since its inception two years ago, it has achieved several significant milestones, including recruiting Dr. Daisy Singla as the first-ever Family Scientist specializing in women's mental health, and launching two seed funding competitions with awards going to support women researchers whose fields of study focus on new clinical tools to treat depression, addiction, etc. womenmind also developed a mentorship program for women scientists to provide training and skill development, and created the inaugural Treliving Family Chair in Women's Mental Health in conjunction with the University of Toronto. I'm also excited about plans to host an annual global research symposium, which will share leading-edge research, spur new collaborations, and help build an international community of experts in women's mental health."
Q. The Treliving family donated $5 million to help get womenmind started. You have your entire family involved in this initiative, isn't that right?
A. "Between Jim, and I, we have two daughters, two daughters-in-law, six granddaughters, and one great-granddaughter. The women in our family have been an integral part of launching womenmind with this intergenerational gift. womenmind is all about women supporting other women: mothers supporting their daughters, granddaughters supporting their grandmothers, and so on. We all want to leave a legacy our children and grandchildren can be proud of. Both Jim and I have had family members affected by mental health issues so this is a cause that is close to our hearts. It's important to remember that funding research in this area not only saves lives today but also in the future — affecting our children's and grandchildren's generations. We welcome the support of others to join in this important initiative and the ongoing research at CAMH."
Q. Your husband Jim has been in the spotlight for many years as the longest serving "dragon" on CBC TV's Dragon's Den. Now you are the one in the spotlight with your philanthropic work. How do you two make it work?
A. "Jim and I have been married 20 years. We are there for each other in every way. I've supported his career fully and he has been incredibly supportive in so many wonderful ways in my work in the mental health area. Everything is better when you work as a team."
Q. As we lead into the holiday season what advice do you have for people who are having a difficult time due to the fact that they can't be with their families or struggle with loneliness?
A. "I think it's important to acknowledge that the holidays can be a hard time for many people and to set realistic expectations. Perfectionism can be a plague and set us up for disappointment. A lot of women, in particular, take on so much around this time of year — shopping, baking, gift buying, decorating, planning get-togethers, etc. Delegating and asking for help can be a lifesaver. Similarly, some people struggle around difficult family dynamics and wishing things were better on that front. I think it's important to remember that we can only take responsibility for our own actions and that we can't always please everyone, nor can we control what other people do.
If you find yourself suffering mentally, seek help. That's the very best advice I can give. Don't go it alone. There are people and resources that can help bring you peace of mind, including CAMH."
Q. What happens when people join the womenmind community?
A. "They become part of a powerful giving circle, a community of generous donors who work together to put their gifts to the best use — in this case supporting women in the sciences who are working to make positive lasting change that will result in better lives for girls and women.
I invite your readers to learn more about this unique community at https://www.camh.ca/en/get-involved/join-the-cause/womenmind There is a very bright future ahead for all Canadians. And in time, we will share that hopeful future with the whole world"
Image Credits: Mark Tiu Photography