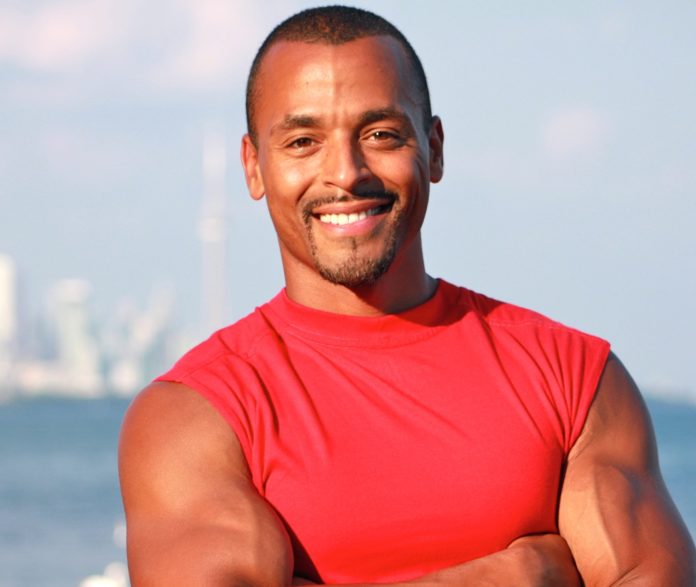 There's no convenient time to catch a cold, especially if you're finally making progress on getting back into shape. Here's some of the advice I share with clients about coping with germs inside and outside the gym, during cold and flu season.
Intense exercise temporarily lowers your immune system. While that all sounds negative, the good effects of exercise clearly outweigh the bad. Each of the "bad" things can be easily countered if you know what to do about them. All the more reason to continuously work on having a healthy and strong immune system…just like building strong muscles!
You may find more bacteria in a gym than in a public restroom. The most germy will typically be the weight machine handles and dumbbells. The least germy will likely be the benches because there's a clothing layer between you and the equipment. Wipe down benches and cardio equipment before and after using them. And wash your hands before and after your workout.
Don't reduce your calories and nutrients. When you're sick, you may not feel like eating as much. Try getting calories in liquid forms, such as shakes made with protein, fruits and veggies. This also helps you get great immune-boosting nutrients such as vitamin C.
Supplementation is great, especially during cold and flu season. Often, the supplements you'd take for workout recovery also help with sickness recovery. Like a great workout partner, find supplements you can trust. Choose a brand trusted for its purity and efficacy like Jamieson. Amp up your vitamin C intake to the 1,000mg to 2000mg range each day because vitamin C, as well as zinc and vitamin D, support a healthy immune system. Echinacea is great for enabling the body to fight off viral and bacterial invader. Also consider ginger because, while we know it helps with nausea and upset stomachs, it can help naturally manage coughs. If you don't like taking a lot of capsules and you start to feel those first signs of a cold coming on, such as a scratchy throat or the sniffles, Jamieson Vitamins has put four great natural ingredients into its new Cold Fighter supplement. The dosage is just one softgel, or chewable if you prefer, a day.
If your symptoms are above your neck, work out with less intensity. Exercise might even help you get better. If your symptoms are in your chest, or you have a fever, you don't want to further depress your immune system or increase your body temperature with intense exercise. Take a couple days off and amp up your key nutrients intake.
When your nasal passage is dry, it is prone to cracking. That's when viruses can sneak in and cause infection. Try drinking hot tea or chicken soup, especially if you are sick. Hot liquids may also help loosen congestion.
While no one can guarantee that you'll avoid getting a cold or flu this season, my tips may help to give your immune system an advantage.
About the author: Brent Bishop is a national on-air fitness expert, celebrity trainer published author and brand ambassador for New Balance Canada. He is also the owner of Think Fitness Studios, performance-inspired conditioning centers in Toronto. Bishop also expands his reach as a pro coach on the latest virtual fitness platform, Evolve Functional Fitness. He is currently fitness expert on CityTV's daytime show Cityline and has made several media appearances on North American networks including KTLA, WFLA Daytime, The Marilyn Denis Show, Global TV, Etalk, ET Canada and CityTV to name a few. Additionally, he is a regular contributor to numerous print media such as Best Health Magazine, Canadian Health and Lifestyle, Fitness Business Canada, Inside Fitness Magazine, Canadian Living and Sweat Equity Magazine. With over 18 years in the fitness industry, Bishop dedicates himself to inspiring the active lifestyle through fitness, adventure and media. http://www.iBrambishop.com/about/