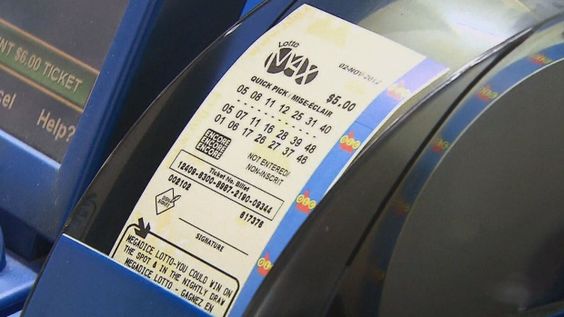 There is an undeniable Irish influence on the Canadian way of life and that's largely because of the waves upon waves of Irish immigrants who settled here way before Canada was even Canada. It actually got to the point when Irish immigrants made up the majority of the populations of every town and city in the country. It comes as no surprise then that Canada's rich lottery culture has deep Irish roots, too.
How Canada has accepted lotteries — with open arms and much excitement — mirrors the way the Irish embraced this game of chance. Lottery participation is high in both countries, with Ireland's National Lottery needing to set up other lotteries like Jackpot, Telly Bingo and Winning Streak to keep pace with the unwavering interest of the Irish public. The same has happened here, with Canadians frequently flocking to lottery outlets. That can of course be attributed to that Irish influence, which has been gleaned from the rich Celtic heritage in this country.
As in Ireland, lotteries are also used in Canada for noble causes, like supporting charities and in the case of Toronto's Pot O'Gold Lottery, generate grant funds for various Irish cultural organisations. As reported here on Celtic Canada, tickets to this unique lottery cost $100 a piece, with each eligible for every one of the bi-weekly draws held throughout the year, even if it is drawn. Prizes include cash ($2,500, $1,500, and $1,000), trips to Ireland, Florida, and Las Vegas and a car or its cash equivalent (grand prize). Last year's big winner, Ian McAnoy, emigrated from Dublin to Canada in the 1960s and his fondness for playing the lottery is evident through the cross-cultural underpinnings involved in this game of chance.
Nowadays, lotteries continue to be a big deal in Canada, with players having the option to play smaller-scale, regional lotteries, national lotteries, or even cross border lotteries. Back in May, CTV News reported how Lotto Max whipped up a frenzy among Canadian lottery players as its prize money ballooned to a record-breaking $110 million. The jackpot — capped at $60 million to give more people a shot at winning smaller prizes — was eventually won a month later by a lone bettor from Quebec.
If home lotteries aren't enough, Canadians can even try their luck in lotteries held south of the border. Lottoland notes that the two largest lotteries in the US, Powerball and MegaMillions, can now be played in Canada. Doing so is a bit trickier than playing traditional Canada-based lotteries, mainly due to tax reasons. Despite that caveat, quite a few are, indeed, playing Powerball and MegaMillions from the comforts of their home. In fact, many Canadians played Powerball as its jackpot kept growing and growing, ultimately reaching a staggering $1.6 billion (C$2.1 billion). There was no luck of the Irish, though, as Californians, not Canadians, claimed the life-changing prize.
As the Irish continue patronising lotteries on their home soil, expect much of the same to happen here in Canada, where the Irish mindset and culture have been deeply ingrained into the Canadian way of life.