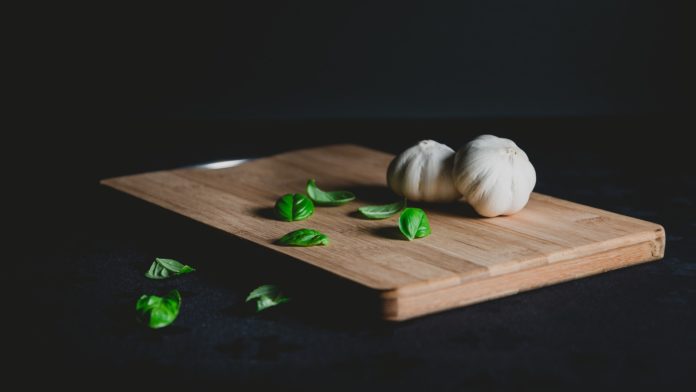 Ingredients: – Serves 2
4 large scallops with shells
100g puff pastry, cut into 4 rounds
Sauce
1 shallot, finely chopped
1 garlic clove, grated
1 tbsp fennel, finely chopped
50ml Pernod
150ml fish stock
100ml double cream tarragon
flat leaf parsley
½ lemon
20g butter
Method:

Place a non-stick pan on to a high heat and brush scallops with oil. Fry scallops for 30 seconds on each side. Dry on a clean tea towel. Set the scallops into the cleaned shells.
Sauce
Place the shallot, garlic, fennel and Pernod into a small pot on a medium heat and reduce by half.
Add the fish stock, bring to a boil and again reduce the stock by half.
Add the cream and increase heat. Reduce to a sauce consistency.
Whisk in diced butter and finish with lemon juice and herbs. Season if required, then leave to cool.
Gently pour sauce around scallops in the shell, cover with puff pastry and brush with egg yolk.
Set oven to 200°C. Set the scallops on a baking sheet and cook for 7–10 minutes until golden.
Chef's note
"St George's Market in Belfast is great. Get there early most weekends for scallops in the shell. Ask the fishmonger to shuck them and wash them for you."