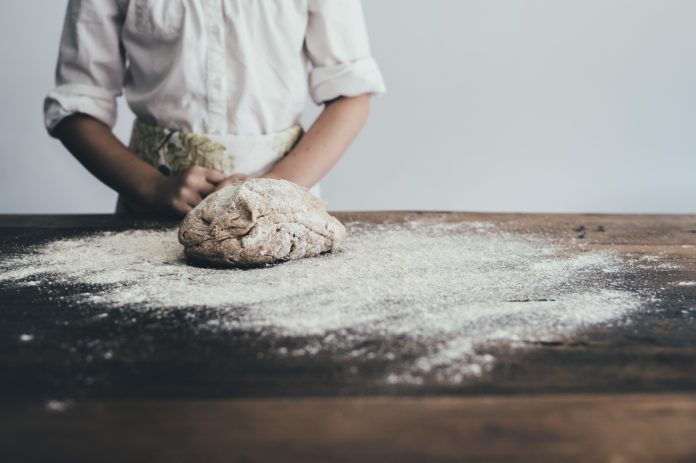 Ingredients:
175g self-raising flour
175g grated Maris Piper potato
100g goats' cheese
1 tsp sea salt
50g pancetta lardons
2 tsp English mustard powder
2 medium free-range eggs
3 tbsp whole milk
4 scallions, chopped
Method:
Set your oven to 190°C.
Place the flour, mustard powder and sea salt into a mixing bowl and whisk until well combined.
Crumble the goats' cheese into the mix along with the scallions.
In a separate bowl, whisk the eggs, milk and grated potato.
Meanwhile, fry the lardons in a non-stick pan until crisp and add to the wet mix – including all the lovely bacon fat.
Gently add the wet mix to the dry.
Place into a buttered 1lb loaf tin and bake for 45 minutes.
Chef's note
"This is a brilliant brunch bread. Serve toasted with scrambled eggs mixed with a dollop of hollandaise and peppery watercress."
Fantastic!