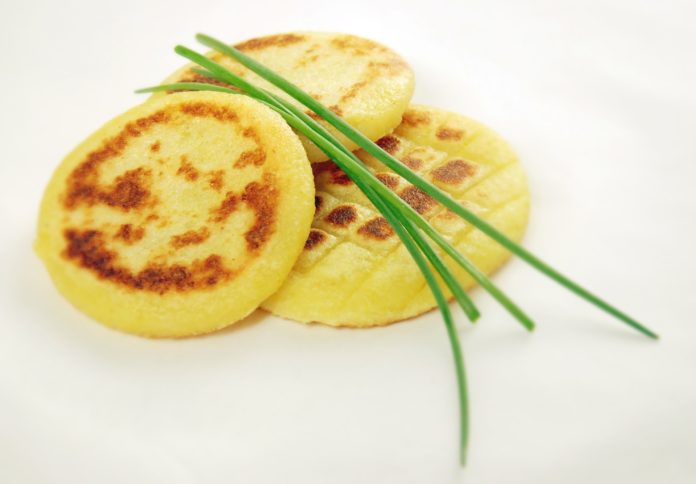 Ingredients: – Makes 4 large or 8 small
125g dry mashed potato
125g grated raw potato
75g plain flour
65ml buttermilk
2 tbsp horseradish sauce
¼ tsp baking powder
¼ tsp sea salt
Horseradish & Chive Crème Fraîche
100g crème fraîche
40g cream cheese
½ lemon (zest & juice)
2 tsp horseradish sauce
chives
pinch of sea salt
Method:
Sieve flour and baking powder into a large bowl.
Squeeze the grated potato through a clean towel to extract the starch. Add the potato and mash to the flour and mix well.
Gradually add the buttermilk and horseradish, forming a batter. Finish with the sea salt.
Set a non-stick blini pan on a medium heat and cook for 3 to 4 minutes on each side, using up all the batter.
Horseradish & Chive Crème Fraîche
Whisk crème fraîche and cream cheese until thick. Add the zest, juice, horseradish sauce, chives and salt.
Leave to chill for 45 minutes before serving.