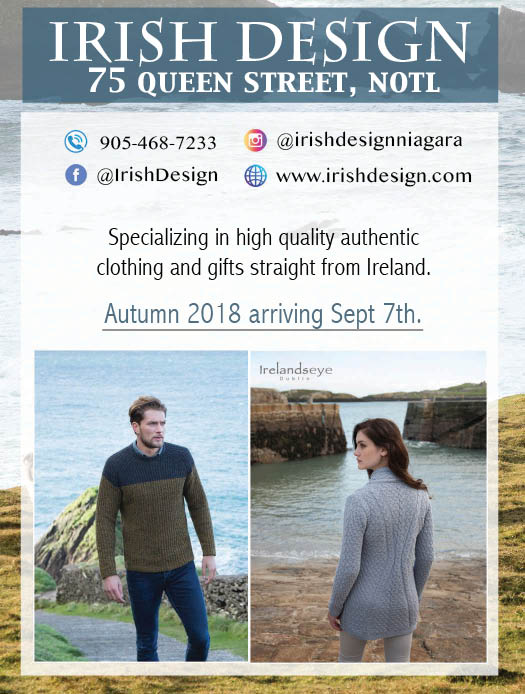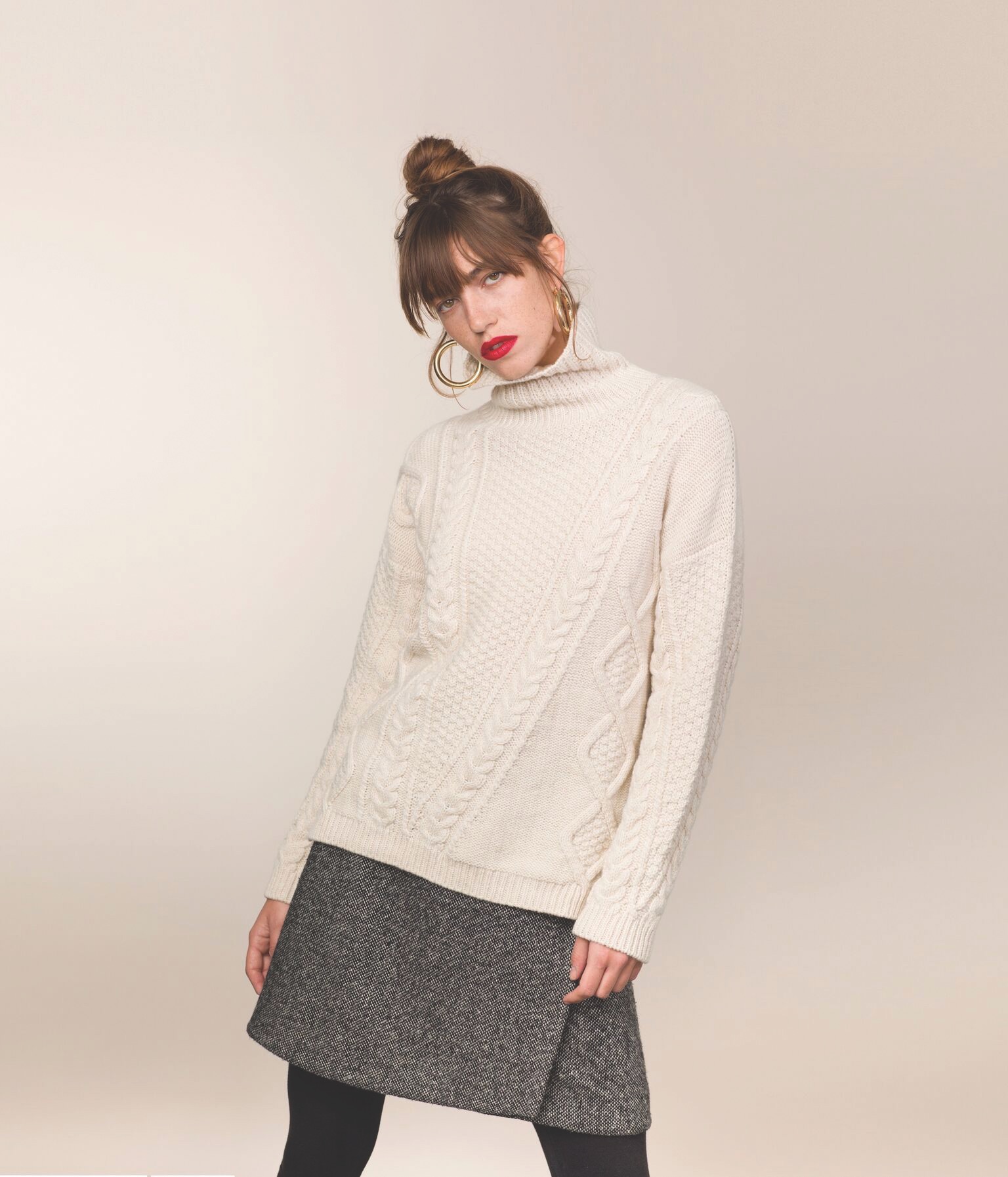 Is there anything better than crisp leaves under your feet, fresh clean air and the smell of spices in the neighbourhood? For many Canadians, Autumn is the best time of the year.
Summer has come and gone and Winter is still not in sight. There are those few months in between the two harshest seasons where we can all breath a little easier, slow down our schedules and wrap ourselves in cosy outfits from head to toe. Scarves, socks, boots and sweaters take centre stage as we pack away our swimsuits and sandals.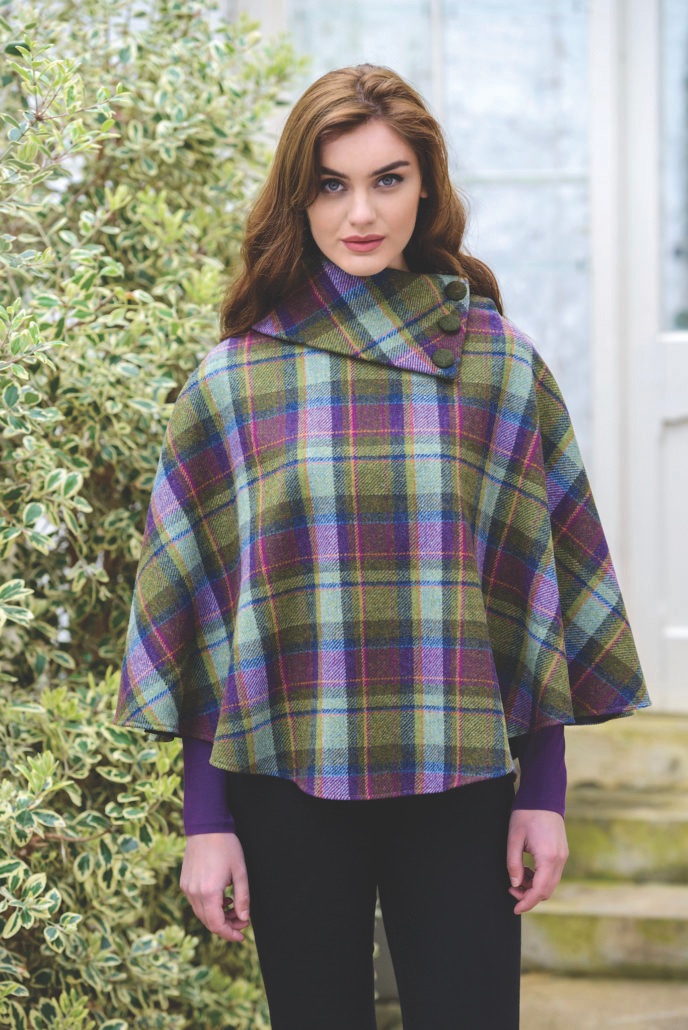 This Autumn could possibly be the coziest yet as the fashion we are seeing from Irish designers are softer and lighter than ever. Merino wool is getting silkier and ultra smooth but still holds up to the elements in the way that one would expect from an Aran knit. With sweaters like the reversible alpaca cowl neck from Donegal's Fisherman Out Of Ireland, your Autumn wardrobe could be taken to the next level of superior warmth and comfort. Pair it with a skirt and booties and you've got yourself an effortless go to style that you will enjoy wearing day in and day out. This is the ultimate put together look that feels as light as air and as comfortable as anything.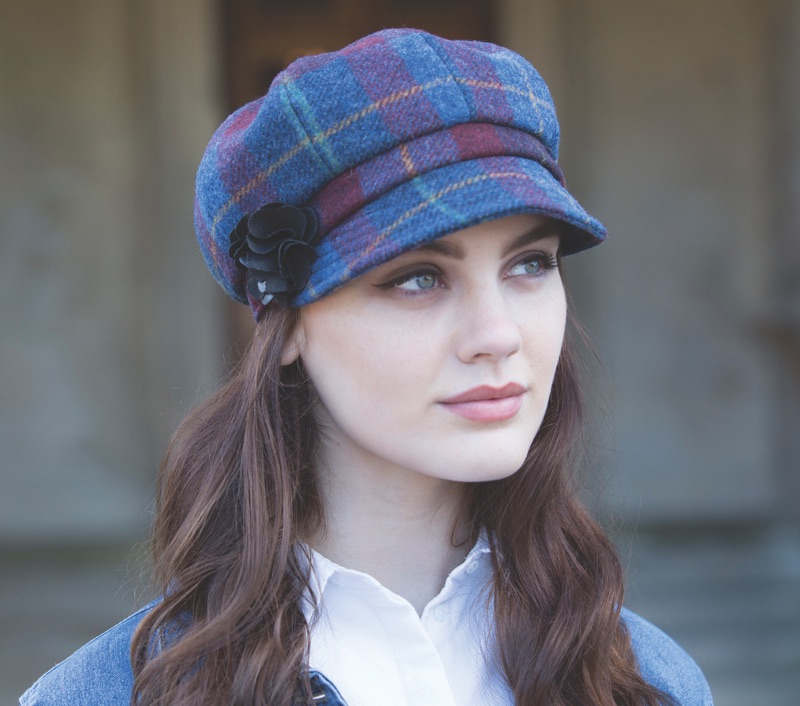 For another effortless style, look no further than the garments from Branigan Weavers of Drogheda, County Louth. Run by a father and son team, they have been weaving and fabricating traditional Irish tweed capes with a contemporary twist for more than 50 years.They are also one of only six woollen mills left in Ireland producing authentic Irish made products. It comes as no surprise that they've perfected the ultimate lightweight cape. Earthy brown and a bright indigo are this season's must have colours when it comes to this beautiful garment.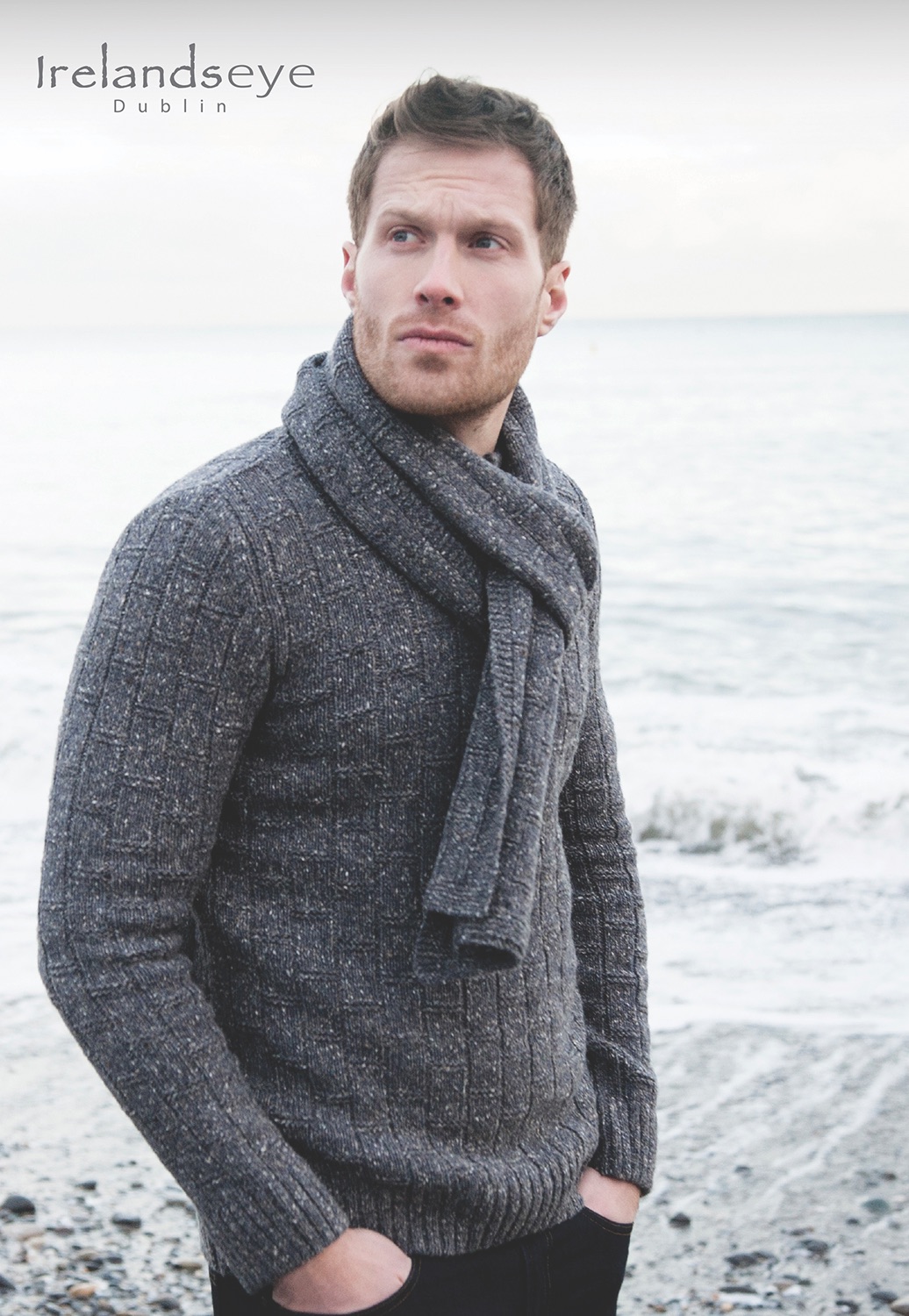 It's an extremely versatile, very loose fitting garment with lovely deep pockets, but still manages to flatter every body type. Just throw it on and wrap yourself up with the built in scarf that doubles as a hood and you are ready for virtually any occasion. Or try out one of the beautifully crafted capes and ponchos by Mucros Weavers of Killarney, Co. Kerry. These bright and multicoloured tweed garments bring a cheerful twist to a traditional style. Paired with a matching tweed hat or handbag, you can transition effortlessly from fall to winter.
When it comes to styling for the seasons, Autumn is usually the favourite among most Canadians and Irish alike. That being said, it is easy to fall into the same pattern of duller and darker colours. There's no need to leave the bold and energetic colours solely to our spring and summer fashions. Branch out from the regular earthy tones and mix in some bright colours like vibrant blues, purples, greens and mustards, along with maroon, pinks and creamy nudes. What's great about fall is you do not need to bundle up too much and there's more room for creative twists in your wardrobe.
You can dress up any daytime look with lighter merino wool or alpaca scarves and of course throw on a tweed hat to keep that chilly air at bay and complete your look. Stimulate your cooler weather wardrobe with Irish tweeds and Aran wool sweaters and you'll find your style can morph into something quite striking and completely on trend.