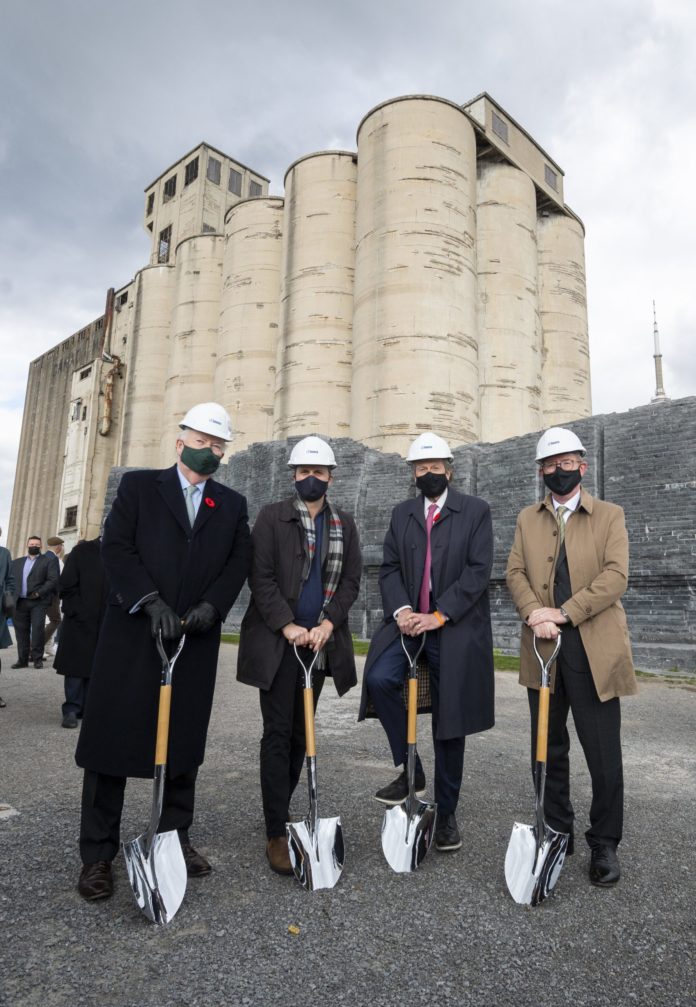 Canada Ireland Foundation was honoured to be joined earlier this week by Mayor John Tory, Councillor Joe Cressy, and Dr. Eamonn McKee, Ireland's Ambassador to Canada, to mark the start of construction work that will transform a derelict building on Toronto's waterfront into The Corleck Building, a new home for the Foundation and a vibrant hub for arts, culture and heritage.
The Foundation is also delighted to announce new landmark philanthropic gifts by Aidan and Pat Flatley, Stephen Smith and Diane Blake, Jonathan See, The Pollock Family Foundation; The Duffy Family Foundation, and Tyler and Claire McNamara. These generous new commitments brings it closer to achieving the $10 million fundraising goal for The Corleck Building's capital campaign. 
The adaptive reuse and transformation of The Corleck Building is being designed by Kearns Mancini Architects, with construction managed by Boszko & Verity.
Financial support for The Corleck Building has been provided by The City of Toronto as well as private donors.
Canada Ireland Foundation wishes to thank the following for their landmark philanthropic contributions:
Aiden and Pat Flatley Stephen Smith and Diane Blake Jonathan See The Pollock Family Foundation Tyler and Claire McNamaraThe Duffy Family Foundation
To lend your support to this ambitious project, make a donation or email at admin@canadaireland.com
Renderings by Kearns Mancini Architects