Jameson Distillery in Dublin has been named the World's Leading Distillery Tour for the third year in a row at the 2020 World Travel Awards.
Dublin's Jameson Distillery has beat competition from Macallan, Hennessey, Jack Daniels and Jose Cuervo at the 2020 World Travel Awards, known as the 'Oscars of the travel industry', to take home the prestigious World's Leading Distillery Tour award.

Jameson is the world's best-selling Irish whiskey and its Bow Street distillery in Dublin has been welcoming visitors since 1760.

The award-winning distillery tour includes a premium whiskey tasting in John Jameson's secret office, cocktail making and whiskey blending masterclasses, and the opportunity to draw and taste whiskey straight from a cask in Dublin's only live maturation warehouse.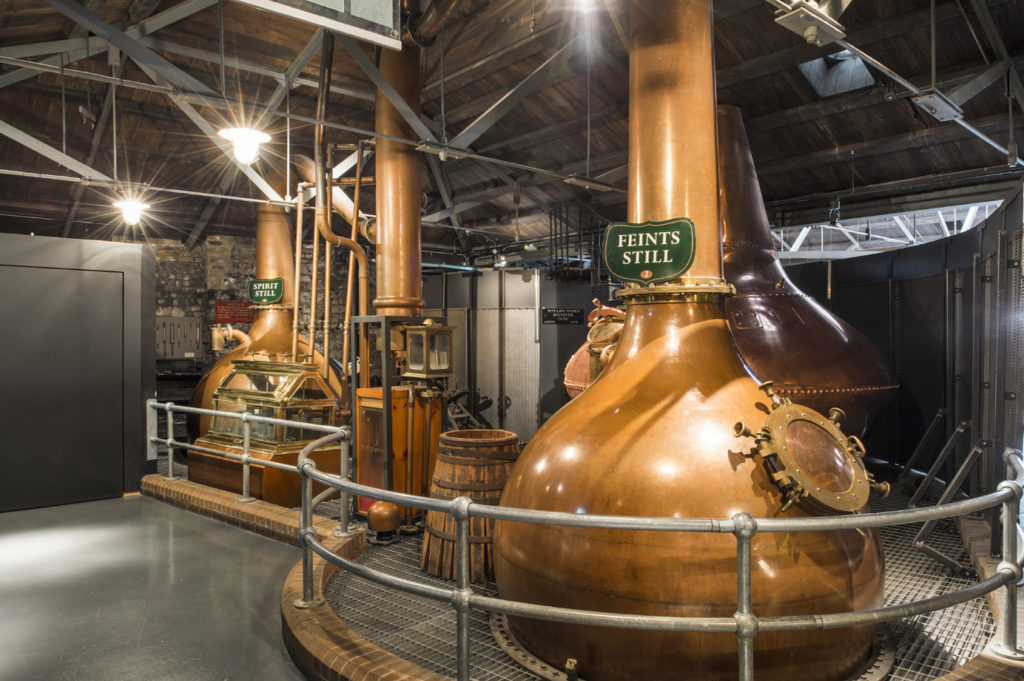 Over the years, Jameson Distillery has welcomed millions of visitors to discover the story, skill and secrets behind their distinctly smooth golden elixir. 

Commenting on the award, Greg Hughes, managing director of Jameson Brand Homes at Irish Distillers, said: "We are extremely honoured to be awarded this very special accolade, which is voted for by travel and tourism professionals and consumers worldwide.

"To win three years in a row is incredible and, given the impact of the Covid-19 pandemic and the disruption that the travel and tourism industries have faced globally, this acknowledgement is particularly special this year."
While you're waiting for the chance to enjoy the Jameson Distillery tour you can get into the spirit with one of the distillery's virtual experiences.

From the comfort of your home you can enjoy cocktail making classes and whiskey tastings with the kits, whiskey and know-how provided by Jameson's experts.

And you can also get a sneak peek at what awaits when you can once again visit Jameson Distillery.

The island of Ireland is a world leader in whiskey experiences, with opportunities galore to follow the line from grain to glass.

With the island enjoying a whiskey renaissance over the last decade, the choice now ranges from centuries-old favourites like Jameson, Bushmills, Teeling and Tullamore D.E.W. to new arrivals from distilleries like Slane, Dingle, Walsh and Echlinville.

And behind every brand and batch there is a story to be uncovered on a distillery tour.

IrishWhiskey360° provides a map and information on 20 of the island's most important distilleries that offer tours, tastings and behind the scenes secrets about their 'uisce beatha' (water of life).

So why not plan your whiskey tour of Ireland now? Be sure to include the Irish Whiskey Museum in Dublin, which chronicles the story of Irish whiskey and features interactive exhibitions, an exclusive collection of memorabilia and a tasting led by a master taster.