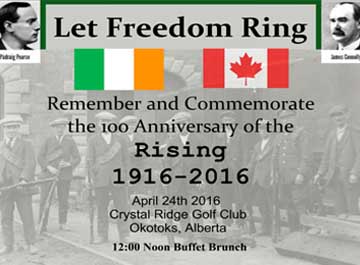 We are pleased to announce that Friends of Sinn Fein (Canada) Inc. will be presenting a 1916 Rising Commemoration in Calgary on Sunday, April 24, 2016 at the Chrystal Ridge Golf Club in Okotoks beginning at 12 noon with a brunch. Our poster is attached. We hope our Calgary supporters will come out to mark the Centenary. Check the poster for details on how to get information and tickets.
Our featured speaker will be Sinn Fein's Chris MacManus who is currently running for election to the Dail in Sligo/Leitrim. A biography of Chris is set out below.
Yours,
Alan McConnell
Friends of Sinn Fein (Canada) Inc.
Chris MacManus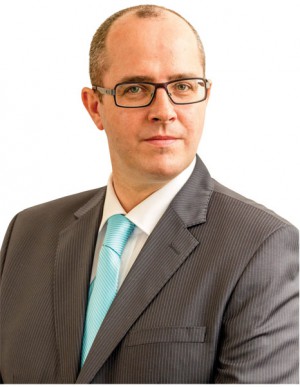 Chris MacManus has been active in Republican politics for over 25 years, fifteen of those as an elected member of Sligo Borough Council. A former chairperson of Sligo Sinn Féin and member of the party's National Executive, Chris has represented the Republican Movement throughout Ireland and abroad.
Coming from a well-known Republican family, Chris is the son of Helen and Sean MacManus and graduated from IT Sligo as an Engineer. For over ten years he has been involved in Peace & Reconciliation work alongside many cross-border and cross-community agencies as well as with Sligo groups impacted by social exclusion. He was appointed as Peace 3's 'Ambassador' to the recent Fleadh Cheoil na hÉireann. Chris was also cast in Ken Loach's Cannes nominated film 'Jimmy's Hall'.
Involved in many national and local organisations and campaigns, Chris is recognised as a committed community worker. He is one of the main spokespersons for the local Right2Water group and was a leading activist during the recent Marriage Equality Referendum. He proudly chairs the County Sligo 1916 Centenary Committee.