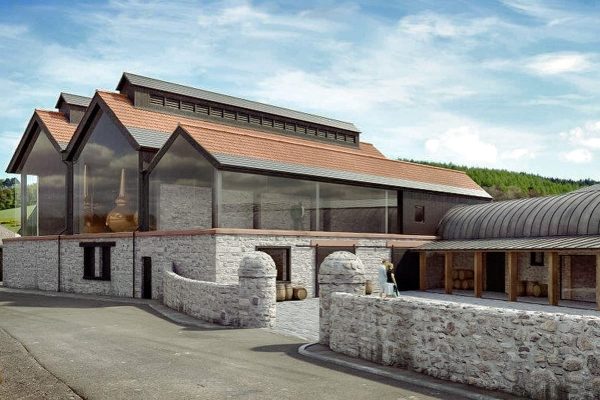 Whisky distilleries have been a familiar part of the Scottish landscape for over two centuries. Over one hundred active malt whisky distilleries are currently dotted across Scotland – and this number is only set to swell.
In 2017 alone, we're expecting at least a further seven malt whisky distilleries will open. Find out more about them here:
1. Torabhaig Distillery, Isle of Skye
Skye's second distillery, complementing long-established Talisker Distillery at Carbost, Torabhaig Distillery overlooks the Sound of Sleat and the dramatic wilderness of the Knoydart peninsula and is housed in a converted 200-year-old farmstead. Production got underway in January 2017 and a visitor centre is currently being developed that will offer tours later this year.
2. Isle of Raasay Distillery
Skye's neighbouring island, Raasay, will welcome the Isle of Raasay Distillery this summer. Lying beneath the island's highest point Dùn Caan, the distillery is set to produce 'handcrafted whiskies of uncommon provenance' using the peak's volcanic water supply at every stage of distillation. Tours will be available and you can join the Slàinte Club whisky community for free or pay to join the exclusive Na Tùsairean Club, which includes a 10 year membership, bottlings and accommodation.
3. Toulvaddie Distillery, Fearn, by Tain
Staying in the Highlands but heading onto the mainland, Toulvaddie Distillery is the first Scotch whisky distillery to be founded solely by a woman – Heather Nelson – in over 200 years. Construction of this brand new micro-distillery, not far from the long-established Glenmorangie Distillery, will get under way later in the year, with production beginning as soon as possible after that.

4. Dornoch Distillery, Sutherland, Highlands
Housed in the quirky old 'Fire House' in the grounds of Dornoch Castle Hotel, Dornoch Distillery is located in the pretty Sutherland town of Dornoch. This micro distillery has been producing whisky since December 2016 and laid its first cask in January 2017. Based on the whisky styles of the 1960s and before, directors Phil and Simon Thompson are aiming to create an 'elixir of yummy old style fruitiness'. On top of this, they will soon be releasing 10 batches of experimental gin, made in-house using organic floor-malted barley, to help fund their whisky production – keep your eyes peeled!

5. Lindores Distillery, Newburgh, Fife
Records indicate that whisky was first produced as far back as 1494 by Tironensian Monks at Lindores Abbey, on the northern edge of the Kingdom of Fife. With the opening of the beautiful Lindores Abbey Distillery it's expected that production will begin again on this historic site from September 2017. Housed in the old Abbey farm steading, whisky produced by the distillery will be crafted using barley from local farms, giving you a real taste of the area. Book a tour once the distillery opens to learn about how its malt whisky is produced.

6. Clydeside Distillery, Glasgow
Sitting proudly between the SEC and the striking Riverside Museum in the centre of Glasgow, the Clydeside Distillery will come to life following a £10.5 million refurbishment of the iconic Pump House on the riverside. Expected to open later this year, the distinctive single malt Scotch whisky distillery and visitor experience will feature a visitor centre offering tours and tastings, a café, a specialist whisky shop and an evening events venue.
7. Bladnoch Distillery, near Wigtown
Although not strictly a 'new' distillery, Bladnoch Distillery has been completely renovated under new ownership and will begin production again in time to celebrate the distillery's 200 year anniversary. Located near Wigtown, in the lush surroundings of Dumfries & Galloway, the distillery was founded in 1817, making it both Scotland's most southerly distillery and the oldest working distillery in the Lowlands whisky region. Look out for the visitor centre opening in spring 2018 and book a tour to discover more about Bladnoch's transformation.
And that's just 2017. Even more distilleries will be firing up their stills in the next few years too, including the eagerly anticipated Ardnahoe Distillery (the ninth on the beautiful island of Islay), Holyrood Park Distillery and Visitor Centre in Edinburgh (the first in the city in 92 years), Isle of Arran Distillers are planning to build a second distillery at Lagg on the island and R & B Distillers plan to build a new distillery at Peebles in the Scottish Borders in the next few years.
Find out more about Scotland's whisky distilleries and read our FREE whisky distilleries eBook for an interactive map of all the whisky distilleries in Scotland.