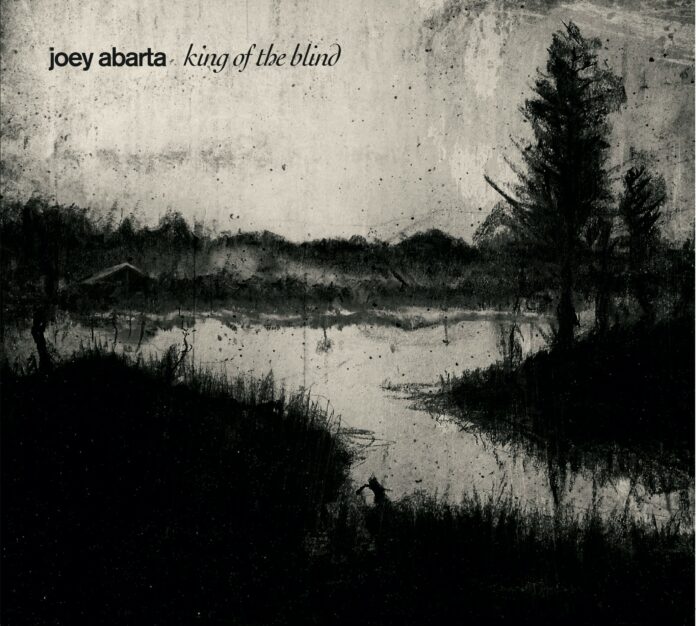 Award-winning Boston-based uilleann piper Joey Abarta has released his second solo album, King of the Blind, available on vinyl and for digital download. The album is named for the title track, King of the Blind, a tune that Joey discovered in John & William Neal's "A Collection of the Most Celebrated Irish Tunes" (1724), which is said to be attributed to the famous 17th century blind Celtic harper, Turlough O'Carolan. Joey's arrangement of this tune is inspired by the late Liam Og O'Flynn, who recorded it on his self-titled solo album in 1988.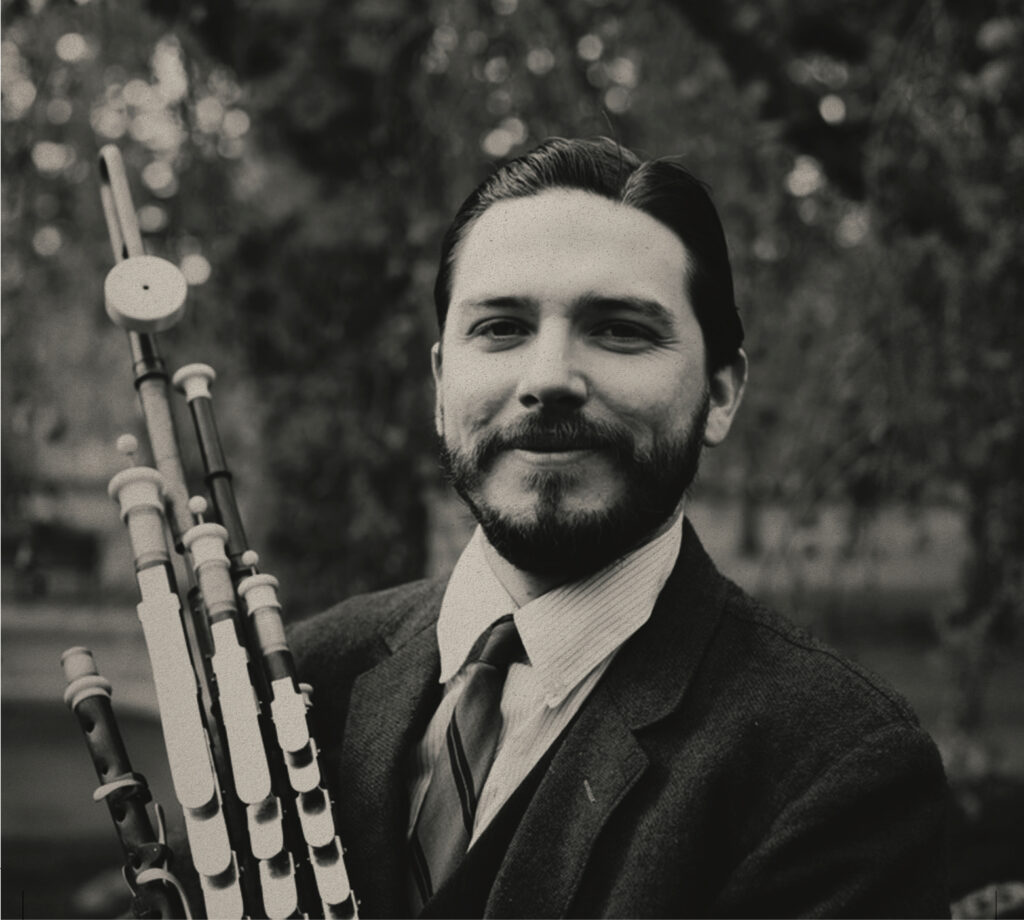 "From the first time I knew this record was going to be a reality my thoughts on the subject were: no frills, great sound, low editing, organic solo piping," Joey said. "There are a handful of squeaks and squawks, everything we love about the pipes. The Japanese art of finding the beauty in imperfection is called Wabi-Sabi. I think this idea embodies the pipes, their music, and their place in traditional music."
King of the Blind showcases Joey's high regard for the great piping luminaries from Seamus Ennis to Patsy Touhey to Jerry O'Sullivan, which has distinguished him as one of the most exceptional pipers today. Joey continues to emphasize historical influences and early American piping styles in his playing, often performing together with his wife, old style step and sean nós dancer, Jackie O'Riley, who features on several tracks in King of the Blind. This album represents a snapshot of the tunes Joey has heard, collected, practiced, and recorded over the past decade.
Joey's discography includes his first solo album, Swimming Against the Falls (2013), which was called a "debut of majestic proportions" by Tradconnect, and a duo album, Copley Street (2016), with Boston-based fiddle player, Nathan Gourley, which was described as "a wonderful album from two stunning young players that adds to Boston's rich history of traditional Irish music," by The Irish Echo.
Belfast-based flutist and uilleann piper and member of Na Píobairí Uilleann, Harry Bradley, describes Joey's playing: "In taking an engaged approach to the piping tradition, in lavishing attention on the great recorded heritage of the pipes and absorbing playing techniques, he arrives at his own unique style and proves that anyone anywhere, through his or her own efforts, can contribute to revitalizing Irish musical traditions in creative and meaningful ways."
King of the Blind was funded, in part, by a prestigious Artist Fellowship in the Traditional Arts from the Massachusetts Cultural Council, which this year recognized Joey as a bearer and conduit of a cultural tradition by his peers and the state of Massachusetts.
About Joey Abarta
Joey Abarta has spent more than half his life traveling, teaching, and performing music on the uilleann pipes, the irish bagpipe. Originally from California, he first received instruction on the pipes from Dubliner Pat D'Arcy, a founding member of the Southern California Uilleann Pipers Club.
In August of 2009, Joey's accomplished playing won him a second place title worldwide at the Fleadh Cheoil na hEireann. In the fall of 2014 Joey won first prize at the An tOireachtas, becoming the the first American uilleann piper to do so since 1969. In 2015 and 2022 Joey was honored to be a recipient of a traditional arts apprenticeship from the Massachusetts Cultural Council awarding him a grant to teach his art to the next generation. In 2023 Joey was awarded an Artist Fellowship in the Traditional Arts from the Massachusetts Cultural Council, recognizing him as a bearer and conduit of a cultural tradition by his peers and the state of Massachusetts.
Currently based in Boston, Joey divides his attention between performance, teaching, and recording. In addition to performing solo, he performs with his wife, old-style step dancer Jaclyn O'Riley, Nathan Gourley of "Life is all Checkered", and has toured with Mick Moloney and the group The Green Fields of America. He is currently the acting President of the Boston Pipers Club (1908-present) and through the club organizes uilleann piping workshops and concerts for its members and public. Joey is also the president of The Patrick J. Touhey Memorial Weekend which is an bi-annual festival focusing on historical presentations and workshops based around early American piping styles and pipers. In 2018 Joey was invited by Na Píobairí Uilleann to represent piping in America by performing for the president of Ireland at the Abbey Theater in Dublin Ireland. The concert was a part of the country's celebration of uilleann piping being recognized as an Intangible Cultural Heritage of Humanity by UNESCO. To find out more, visit www.joeyabarta.com or www.patsytouheyweekend.com

King of the Blind Tracklist
1. Johnny Allen's/The West Wind/The Boy in the Gap [4:53]
2. Any Ol' Jig Will Do/The Black Rock/Top it Off [3:24]
3. The Longford Piper/The Balintore Fancy/Follow me up to Carlow [3:46]
Jackie O'Riley, old style step dancing
4. A Stór Mo Chroí/Denis Murphy's March [4:49]
5. The Faery Queen [4:32]
6. The Humours of Ballymanus/Ellenore O'Grady's [3:33]
7. The Bells of Liscarroll/The Humours of Ballinamult [4:02]
8. The King of the Blind [5:02]
9. Dan Sullivan's Favorite/The Old Vest and Cravat/Billy Taylor's Fancy [5:04]
10. The Old Hag in the Kiln/The Repeal of the Union [3:47]
11. Harnett's Ace and Deuce of Piping/Séan O'Dwyer of the Glen [6:05]
12. The Garryowen [2:49]
13. The Lament for Limerick [4:29]
14. Your Welcome Home/Ownie Davy's/Cunningham's Fancy [3:32]
Jackie O'Riley, improvised dancing
Total Time: [59:47]

Recorded, mixed, and mastered at Dimension Sound by Dan Cardinal.
Produced by Joey Abarta and Nathan Gourley.
Old style step and sean nós dancing by Jackie O'Riley.
Arrangements by Joey Abarta.
Promotional photos by Louise Bichan.
Cover illustration and design by Jesse Smith, Black Rogue Design.
Joey plays a concert set by David Quinn and Benedict Koehler, and a flat set in B-15 by Joe Kennedy.